Herbert & Isles
---
About
Herbert & Isles-we are a studio based florist near Beaconsfield, Buckinghamshire specialising in wedding floral design.Our natural, organic and wild style brings in a luxurious yet informal style finding inspiration from the nature that is around us and on our doorstep.
Sorcha and Charlotte (aka Herbert & Isles) combine a love for flowers, colour, nature and design and being involved full heartedly into our couples day!
This is obvious as we wouldn't be in the industry if this wasn't our passion but what sets us out from the rest is that we truly want to get to know you better. We find inspiration not only from our trips to the flower markets or what we are able to grow in our allotment but from our couples-each of you individually and with your own love story. Cheesy, mushy? Yes!
---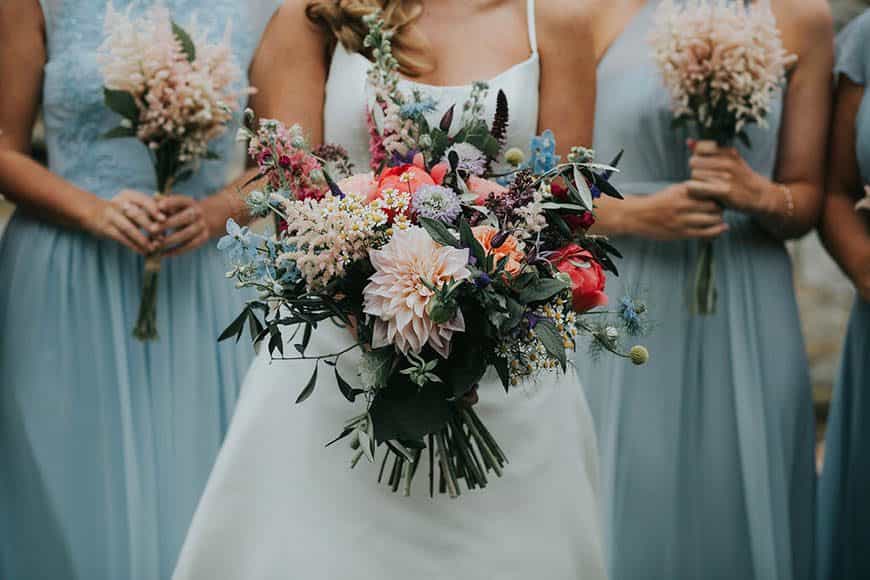 ---
However we know that each of our couples is unique which is why we like to be influenced by you: your personalities, your likes and dislikes to create floral designs that will not only wow your guests but will leave everlasting memories.
This means we like to meet you face-to-face (where possible!) so we can get to know you a little better and put that personal touch on your wedding day. As well as offering advice on flowers we can also advise on colour, design and how best to use the space you have.
---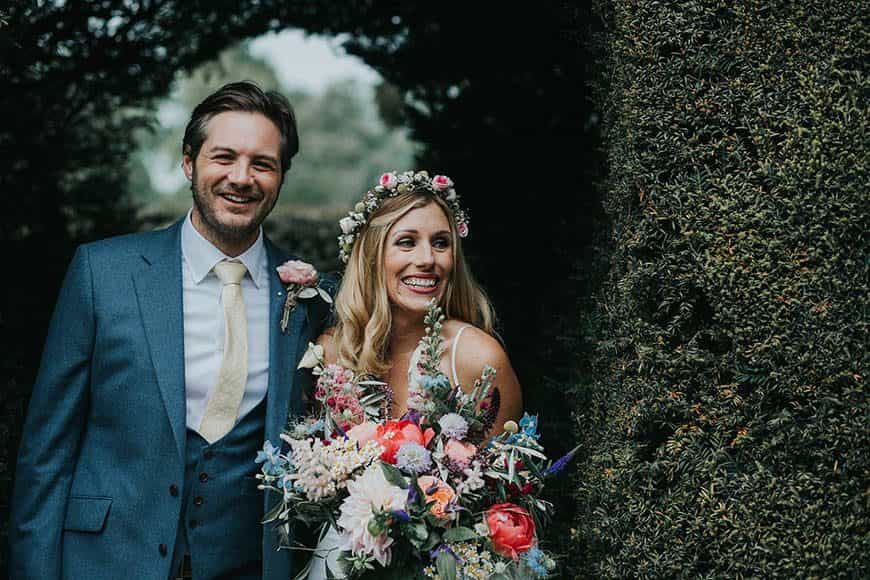 ---
Designing wedding flowers for intimate dinners to large scale party, we can cater for bridal party flowers of bridal bouquets, maids bouquets and buttonholes to an extensive venue re-design of hanging garlands, floral archways, large pew end designs and more! Whether your wedding is a small, select affair or a flood of guests we will put our time, passion and love into making sure your wedding flowers are nothing less from perfect.
Together we have over 10 years experience creating stunning and bespoke designs for our couples so be rest assured you are in good hands!
Contact
Lillyfee Barn, Lillyfee Farm Lane
Wooburn Common, Nr Beaconsfield
Wooburn Common, Buckinghamshire, England HP10 0LL
United Kingdom
We are located about halfway down Lillyfee Farm Lane. You are welcome to pop in but we are florist who are sometimes on the move but please call in advance to avoid disappointment.
Features
Bridal bouquets
Bridesmaid bouquets
Buttonholes and corsages
Archway designs
Floral chandlers
Floral balls
Garlands
Chuppah flowers
Mandap flowers
Large scale floral design for complete venue make over
Hours
Tuesday-Saturday: 9-4 Monday and Sunday: Closed
Reviews
Charlotte
Great Missenden
Absolutely fantastic
Herbert & Isles were absolutely fantastic! Sorcha & Charlotte completely understood my vision and surpassed all of our expectations on our big day. Their attention to detail was second to none and every single flower was perfection! The number of people who commented on how beautiful the flowers were blew us away. We absolutely loved working with you and will be recommending you to everyone we know!!
August 2017
Did you find this review helpful?
1
0
Carly Smith
Northolt
AMAZING
You guys are flipping brilliant!! I entrusted Charlotte and Sorcha to do my flowers for my wedding. I had no real idea where to start but Sorcha took me through all the options and presented me with great ideas without me feeling overwhelmed. The flowers themselves were just simply stunning. So beautiful! They created a beautiful bouquet that complimented my dress perfectly with matching flowers to put in my hair. The buttonholes for the groom and wedding party and the corsage type bracelets for family were gorgeous. These guys are the ultimate professionals, fun, nothing is too much trouble and they produce spectacular flowers - you couldn't ask for anything more! Any special event you have coming up - get Sorcha and Charlotte to do your flowers! You definitely won't be disappointed. Much love xxxx
July 2017
Did you find this review helpful?
1
0
Nicola
St Albans
Wedding Flowers
Thank you so much for my beautiful flowers for my wedding. I was recommended by my godmother who had met the girls at Christmas with a wreath making class. On my first visit I knew i had to go with Herbert & Isles, they understood my brief and I immediately clicked with them. When they turned up with my bouquets I was so happy, it was just what i wanted, and they used such a lovely variety of white flowers. You guys are great, and it was a pleasure to have you make my wedding flowers
July 2017
Did you find this review helpful?
1
0