Wedding Reportage 42
---
About
Our studio is placed in Italy, between the famous Lakes Como, Maggiore and Orta. We are two photographers (Francesca e Marino) with a long experience in all aspect of wedding reportage.
Your wedding day is one of the key moments in your lifetime, a day that by definition has to be perfect and memorable, time and time again. Certainly a once in a lifetime event to be savoured.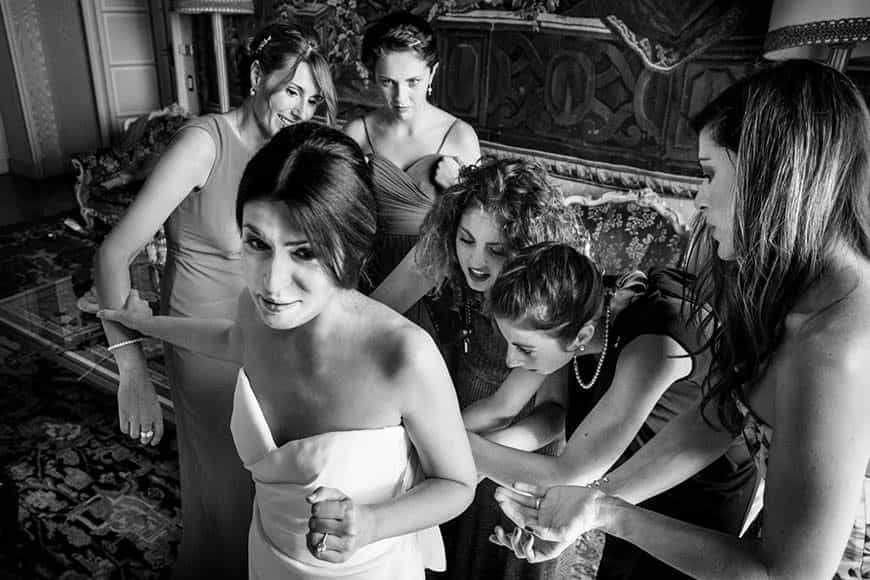 Photography is what makes your day lasting in time and we know the responsibility we carry when we witness and register through our cameras all those moments. Wedding photography is about being very discreet and alert, about moving your eyes where life is unfolding and revealing its beauty, in that precise instant.
The best compliment for us is " we didn't even notice you were there but you have captured moments we could have never remembered in such a vivid way ".
Our clients come from all religions and nationality.
The way we work
The first step is for us to make sure you like our style and that you feel confident we are the right photographers for your wedding day.
Once you book your photography service with us we will discuss in detail your day and find out all your needs and requirements.
We like to tell your story from various points of view and this is why we will always be two photographers at your wedding.
After 15 to 20 days from your wedding day, we will give you all the files in high resolution on digital support.
Services
Photos, Videos with steady cam and drone, Albums, Photographic set in location, Fine art prints, Fast printing on location for thank you cards,
---
Additional Information
Wedding Reportage 42
Contact
via Uberti 42 – 21100
Varese, Lombardia
Italy