It's time for something classic. Timeless. Enduring. The Pantone Colour of the Year for 2020 is Classic Blue. Offering a little stability and reassurance in turbulent times, it's elegant, understated and traditional. Reminiscent of the sky at dusk, Classic Blue is peaceful, tranquil and is said to aid concentration. Like the vast and infinite sky, Classic Blue can be seen across the world though fashion, tech, media and design, through many different lifestyles and destinations.
I've put together some inspiration for Classic Blue to infuse your wedding day with this year's Pantone colour.

This shade of blue is strong and bold. A perfect tone to use as a single colour palette for your day. Blue bridesmaids, blue stationery, blue shoes… your 'something blue' won't be far away. A sharp tailored blue suit is really on trend right now. Send a little Classic Blue the groom's way!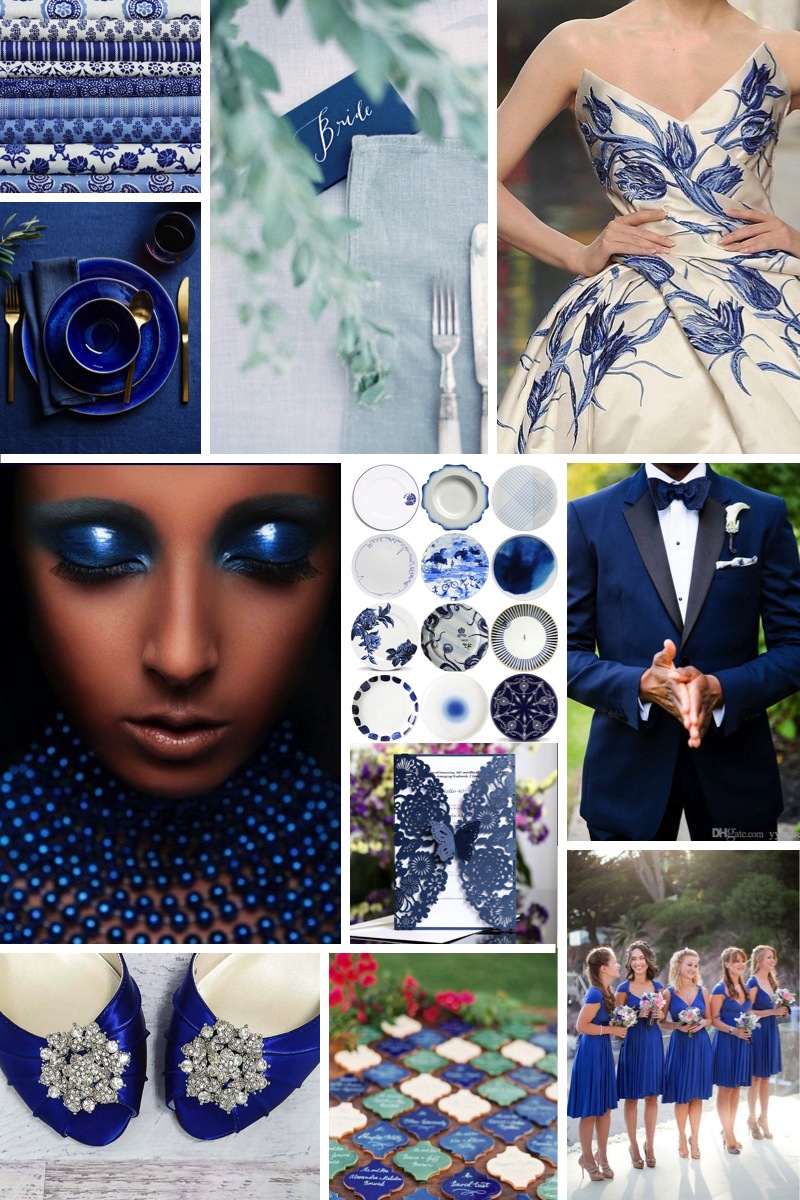 Use it against complimentary colours – burgundy for winter celebrations, and a bright, sunny yellow for a bold summer palette. There aren't many flowers in the shade of Classic Blue, so teaming your décor with vibrant yellow sunflowers is a great choice.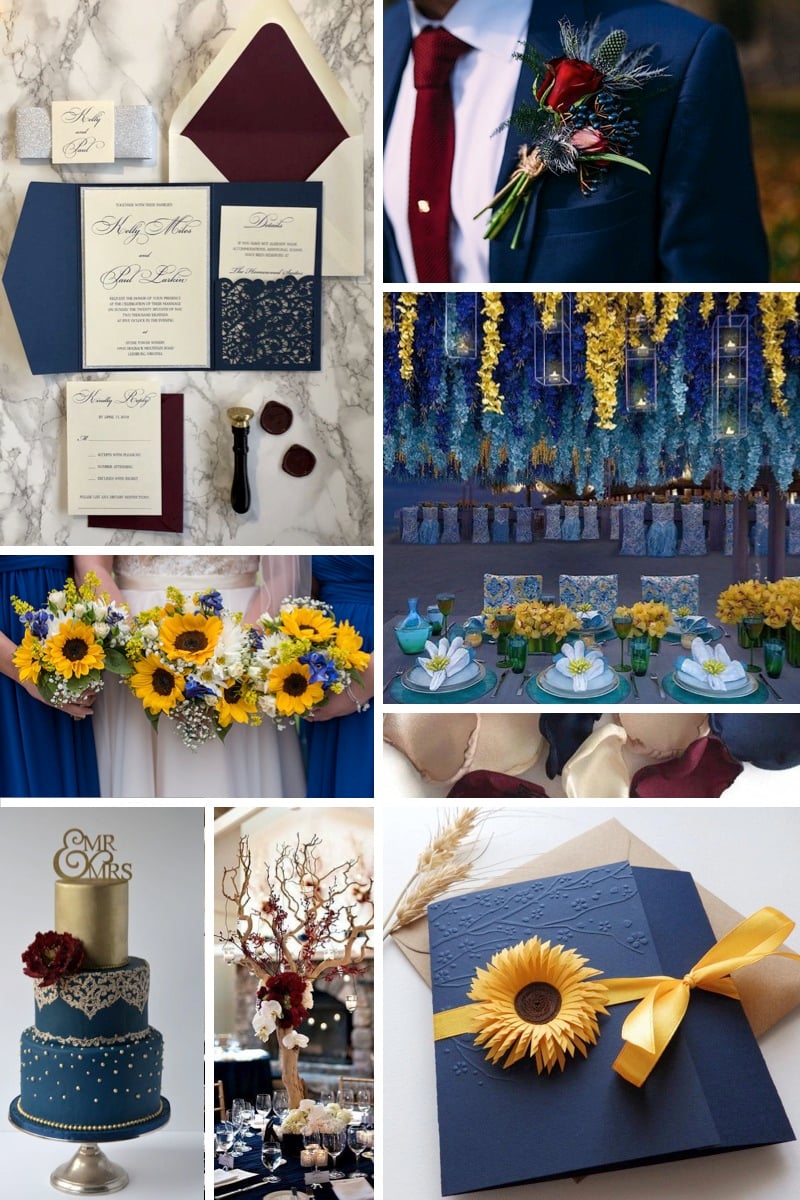 Blue looks regal against gold and icy fresh paired with silver. Natural textures tone it down; think hessian ribbons if your heart is set on vintage, paired with vintage lace.
I love the down-to-earth, timeless quality of Classic Blue. You can dress it up or down, have fun with it and team it with a host of other colours. It sits alongside traditional as well as alternative weddings as well as a huge range of themes. It's versatile and varied, a perfect fit for 2020.
Feeling inspired? Head over to our colour palettes page for more inspiration.