Wedding celebrations are definitely changing.  Couples are starting to move away from how a wedding would traditionally look and now focus more on the all-around experience.  With a luxury, private venue that offers flexibility a must, couples are now also looking for the opportunity to spend quality time with their selected party.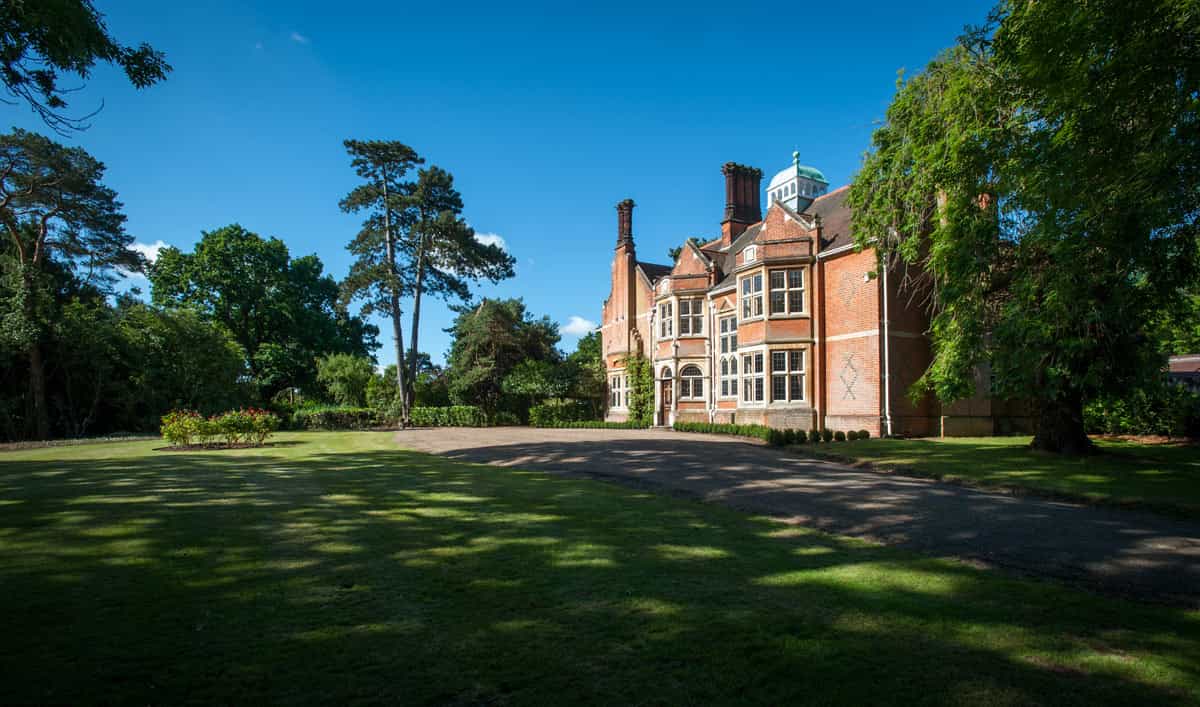 With uncertainty still present in 2021, many couples are opting to keep it simple with an intimate ceremony and reception.  A smaller gathering means that you can really personalise your day and make it a true reflection of your personality by sharing some of your favourite things with your favourite people. 
One of the biggest advantages of a small wedding is the ability to go extravagant and extend your stay.  After a year of not being able to see your loved ones, spending an entire weekend celebrating with them sounds ideal!
The team at Baddow Park House are experts at co-ordinating extended wedding celebrations and would love to share exclusively with the readers of 5 Star Weddings how a weekend wedding could look to help give you some inspiration and an insight
Friday – Arrive at your chosen wedding venue. At Baddow Park House guests can arrive in the early afternoon with a cocktail reception waiting for you.
Relax with your guests and enjoy your surroundings.  When booking your venue think about how your guests will feel, you want them to feel at home after all you and your guests will be spending the whole weekend at your venue and you want to feel right at home.
Throughout Baddow Park House you will find sumptuous textures, hidden spaces, stylish décor, all creating the perfect blend of luxury and traditional for you to embrace and embellish with your own style. Why not enjoy a pamper session before the big day or maybe something more adventurous such as clay pigeon shooting or archery. Speak to your chosen wedding venue about the types of activities they can arrange for you and consider activities to appeal to your guests.
Bedroom picking…. One of the fun parts of a weekend wedding is having your family and friends all under one roof, how will you decide which bedroom will be allocated to which guest.
As Friday night arrives, think of the type of dining experience you want for you and your guests. Do you want a formal dinner, a leisurely BBQ, a personal chef, a winning tasting experience? The options are so varied when you take over a whole venue for the weekend. At Baddow Park House you could meet downstairs in the Oak Room for a sumptuous supper with a menu created exclusively for you and your guests.
Saturday – Every wedding should be unique and the beautiful thing about booking a private wedding venue is everything is tailored exactly to your tastes and needs.
The versatility of the various spaces at Baddow Park House means the venue can accommodate any wedding from the most luxurious, intimate occasion to a full-on 150 guest celebration and beyond!  The recently renovated Orangery is, without doubt, an iconic and shows stopping space that can be transformed to suit your requirements. Its stunning natural light and space can be enhanced further by opening up the wall of bi-folding doors revealing the perfect views across the terrace to the vineyards beyond.
This seamless balance between indoors and outdoors means the Orangery is the perfect room for any season, with gorgeous summer wedding days or crispy Autumnal evenings both perfectly suited to it.  Then as the sun starts to set, head into our whimsical woodland to discover our fire pit.  Toast marshmallows and sip the finest hot chocolate and liqueurs while you share old stories and create new memories under the stars.
When choosing your weekend wedding venue, don't just think about the venue and its space for the actual wedding party, remember you will be waking up in the venue, spending until late evening partying (or into the early hours) and going to sleep at the venue ….so you want to be able to give your guests as many experiences as possible whilst making them feel at home.
Don't forget about carriages at midnight, but for guests staying over, why not stay up for a little while longer and relax and reminisce over the day in a break out room. At Baddow Park House we have managed to integrate the new with the old and have introduced some great technology such as speakers with a blue-tooth connection, meaning you can continue the great atmosphere and play some of your favourite songs. The finest linens, super stylish wallpapers and feature beds all combine to leave you safe in the knowledge that when it is finally time to call it a night, your slumber is guaranteed.
Sunday – No need to set an alarm! Wake up when you are feeling refreshed and meet your guests for breakfast, at Baddow Park House that would be in the Orangery for a lazy brunch. Go for a walk around the parklands or arrange a tour of the vineyards on the Estate. Work up an appetite and enjoy a relaxed traditional roast dinner with all your guests before you depart.
The great thing about a multi-day wedding is that couples have the opportunity to create a personalised wedding experience for their guests – where everything can be a reflection of their taste.
Does a weekend wedding appeal to you? Why not leave us a comment below to let us know your thoughts on weekend weddings; we would love to hear your thoughts and ideas!
---
West Hanningfield Road, Great Baddow, Chelmsford, Essex, CM2 7SY.
01245 473969
[email protected]