EXQUISITE WEDDINGS BEGIN WITH BRIDELUX
Presenting The World's Finest Wedding Shows, giving you exclusive access to the most prestigious global brands. Experience a spectacular selection of elite wedding specialists, hosted in our luxurious and contemporary settings to inspire you to curate your bespoke celebration.
Symposium
Noun. A conference to discuss a specific subject
We have asked many people in the wedding industries what their requirements would be for a conference and what they would specifically want to hear. The result is something radically different. The Symposium will focus specifically and intensively on content around specific subjects for the three days. These subjects are arguably the most crucial ones to address in creating a long term successful wedding business.
Combined with this, will be great networking opportunities and a large dash of the luxury that we all deserve from time to time.
The title of the 2019 Symposium is
"THE C WORDS"
Creativity, Connections, Conversions Charging, Curation, Clients,
Cool, Calm and Collected
and much more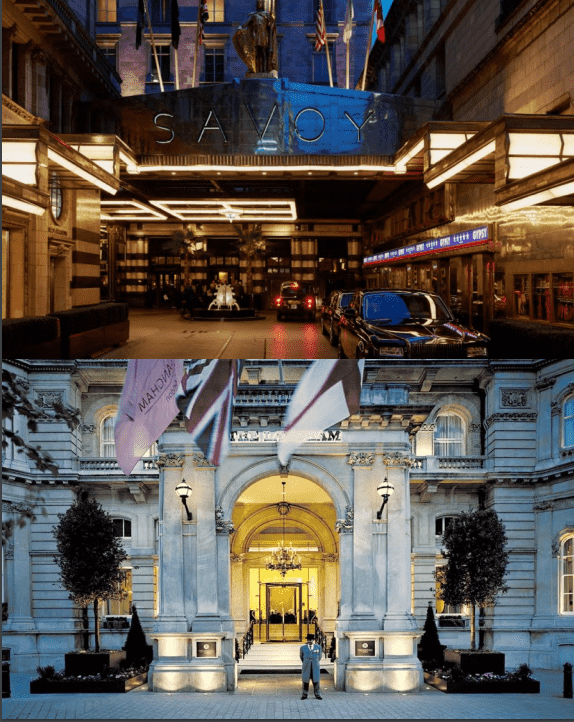 CONTENT
—
"THE C WORDS"
Over three days, speakers from the world of weddings, marketing and business will impart and educate to empower you to grow your wedding business. A series of keynotes and smaller intimate sessions will be held for all attendees.
The Symposium will focus specifically and intensively on content that wedding planners and suppliers need to take their businesses to the next level.
—
The networking opportunities at the Symposium will embrace the role of creativity in the global wedding businesses.
Wednesday 30th October
A welcome reception and registration will take place on Wednesday evening at Hotel Café Royal based in the heart of Piccadilly Circus.
Thursday 31st October
Registration and breakfast 8-9am at The Langham Hotel Portland Place.

The Opening Session with first keynotes will commence at 9am and go through to 12pm.

Lunch will be provided at The Langham with smaller sessions to follow.

Brace yourself for a wedding-themed 'Til Death Do Us Party Halloween evening at Two Temple Place.
Friday 1st November
Breakfast and Lunch hosted at The Savoy, London.

In depth sessions and panel discussions throughout the morning.

All aboard The Silver Sturgeon for a Thames Cruise with sessions and afternoon tea.

A gala reception finale at The Savoy, London with the inaugural Bridelux Awards.
PLEASE NOTE ALL THE ABOVE WILL BE INCLUDED WITHIN THE DELEGATE FEE.
WHO WILL ATTEND?
—
In short, individuals or brands that deal with (or aspire to deal with) HNW brides and grooms. These are not people at the very start of their career but given the specific nature of the Symposium content, wanting to improve their client base.
The event will include a cross-section of wedding planners & designers, editors, bloggers & social media, hotels, venues, photographers & videographers, invitation designers and artists, entertainment professionals, bridal & related retailers and much more.
The one thing that every attendee has in common is that they all share the same clients and aspire to deal with better clients.
WHY SHOULD YOU ATTEND?
—
The main purpose of the Symposium is to provide content to enable the delegates to grow their businesses based around the The C Words of the wedding business.
This results in content based around pricing, referrals, securing business, creativity and much more. All valuable core skills in our industry.
Secondly with over 200 like-minded delegates mostly from the UK, States and Europe attending, there will be considerable networking opportunities to meet fellow wedding professionals.
INVESTMENT
—
A delegate spot for the three days is usually £1500 plus VAT. As the official media partner 5 Star Wedding Directory have a preferential discounted rate for all our readers of £1200+ VAT.
Companies and individuals outside the UK are exempt from VAT. This fee covers the evening dinners, lunches and other food and beverages over the three days. Please email 
[email protected]
 quoting 5-STAR to take advantage of this exclusive offer.
Sponsorship
There are a limited number of Title and Associate sponsorships available. Please contact [email protected] to discuss these opportunities.
PLEASE NOTE FLIGHTS AND ACCOMMODATION ARE NOT INCLUDED.
DISCOUNT CODES WILL BE PROVIDED WITH THE ALLOCATED HOTEL PARTNERS FOR CONFIRMED DELEGATES.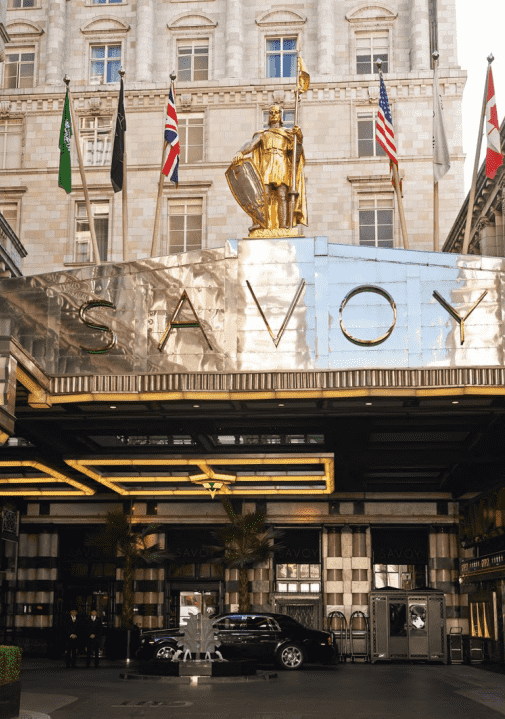 HOST VENUE 1
The Savoy, London
Welcome to The Savoy, a place where history and iconic elegance mingles with new-world sophistication. A world-famous name, celebrated for sublime service, and graced by stars, dignitaries and the global jet-set… where Art Deco rubs shoulders with English Edwardian, and exceptional dining blends with contemporary cocktails. A destination for generations in the heart of London.
The Savoy stands proudly on the Northbank of the River Thames. The ballet, opera and theatre of vibrant Covent Garden are just steps away; with the City, world-renowned museums and galleries, and the designer shopping of Knightsbridge and Mayfair within easy reach.
The hotel's 267 luxury rooms and suites The Savoy's dual historical influences, featuring either elegant English Edwardian design or sensational Art Deco style. Many afford breathtaking views across the River Thames, and of iconic London landmarks. Those staying in suites enjoy dedicated Butler service, offering the discretion of a traditional English butler with the efficiency of a 21st century personal assistant.
Strand, London WC2R 0EZ T: 020 7836 4343 E: [email protected]
HOST VENUE 2
—
The Langham, London
With a history of delighting guests and providing personalised service since 1865, The Langham, London is truly a London icon. With the recent addition of deluxe suites, British tavern, The Wigmore and a new spa, Chuan Body + Soul, the reimagining of Europe's first Grand Hotel is ever evolving.
One of the most coveted addresses in London, The Langham is located in the worldrenowned West End. The perfect base from which to explore the shopping in Regent Street, Bond Street, and Oxford Street, as well as cultural attractions such as The British Museum.
The Langham, London offers the quintessential London experience. With 380 stylishly appointed rooms and suites that cleverly combine Victorian charm with discreet modern amenities.
1C Portland Pl, Marylebone, London W1B 1JA T: 020 7636 1000 E: [email protected].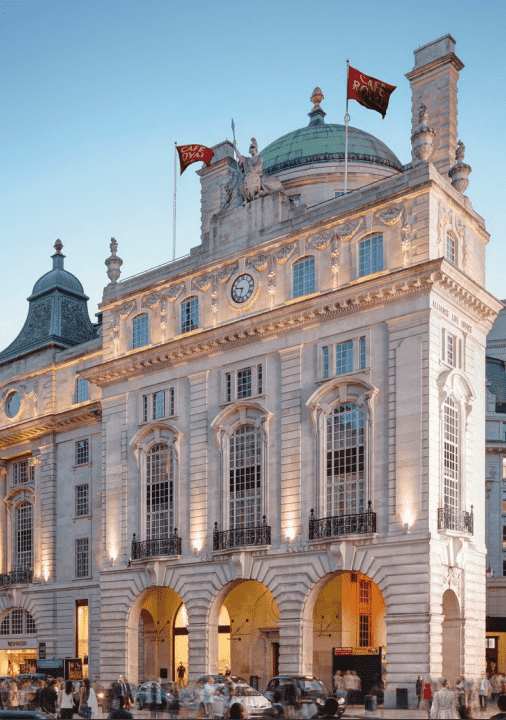 HOST VENUE 3
—
Hotel Café Royal
This luxury hotel in London enjoys an unrivalled setting on Regent Street where the elegance of Mayfair, energy of Soho and sophistication of St. James combine. It's where history, culture, business and the stage are just steps away. That's one reason why, for 150 years, people who make a difference have made their way through these doors.
For Oscar Wilde and Muhammad Ali, Winston Churchill and David Bowie, David Chipperfield and Albert Adrià, Hotel Café Royal has always been the vibrant living room of London, the place to convene, converse and celebrate.
Choose from some of the most beautiful rooms in London, each designed with the distinctive Hotel Café Royal flavour. Every room and suite features thoughtful and exquisite details to make your stay more comfortable and exceptional, combining the latest technology with classic comfort for a luxury hotel experience like no other.
68 Regent Street, London, UK T: 020 7406 3333 E: [email protected]
@BRIDELUXOFFICIAL #BRIDELUX #SEEYOUATBRIDELUX