Set in the heart of London, Kimpton Fitzroy is the perfect, iconic, luxury hotel for a grand Wedding day, which was exactly what we aimed for with regards to our shoot – a chic city romance, planned by Hannah Rose Weddings & Events and Natalie Stevenson Photography.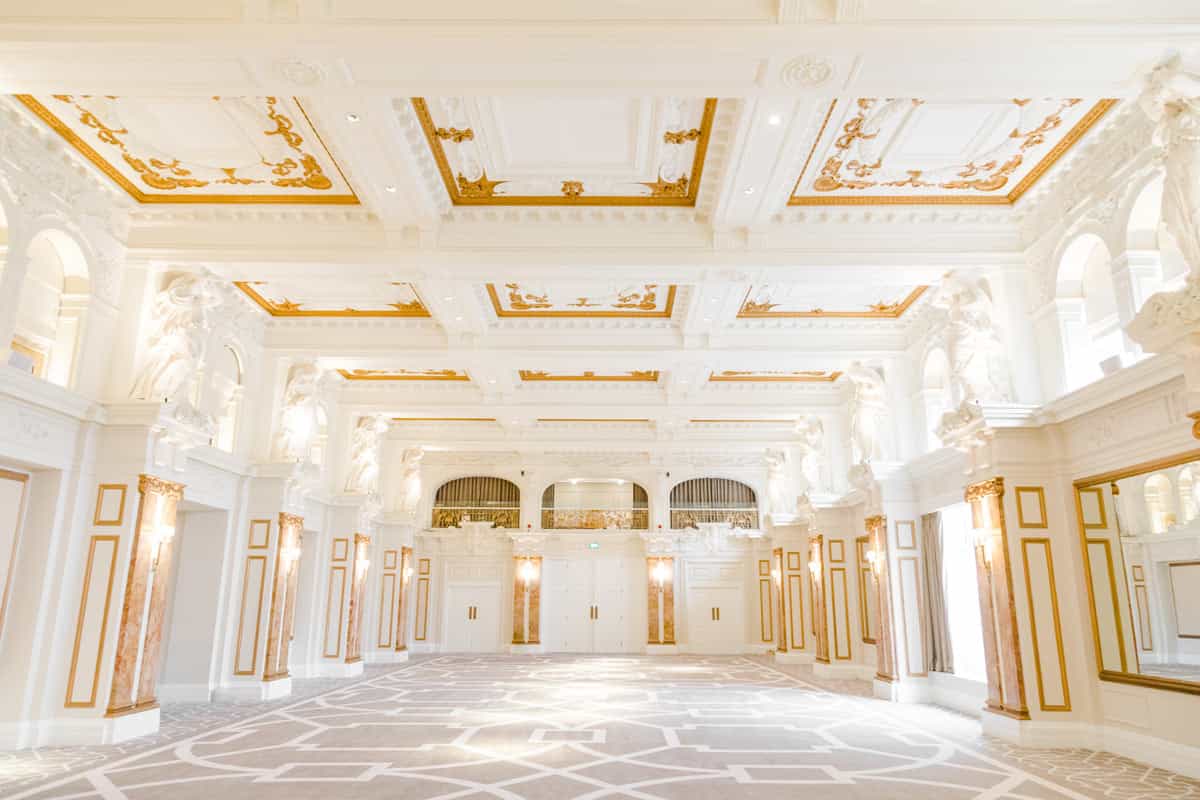 The shoot was captured by the talented, fine art photographer, along with The Filmers, proving that even in the midst of the hustle and bustle of London, beauty can be found.
Beginning the day with bridal preparations in the stunning suite overlooking Russell Park, showing off the fine work of Roisin Reuss with her beautiful lingerie, modelled by Jess, before being transformed by Storme, makeup artist and hair designer, with a soft and subtle look, with luxury Hollywood waves.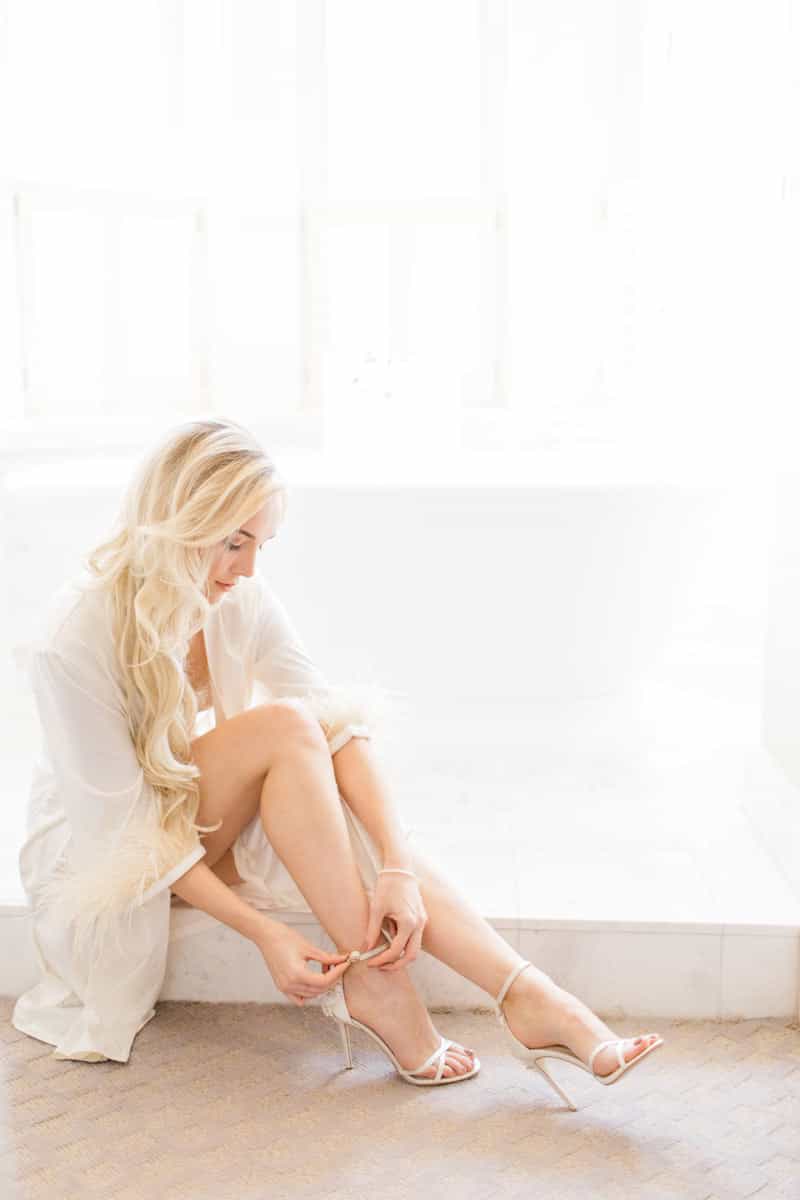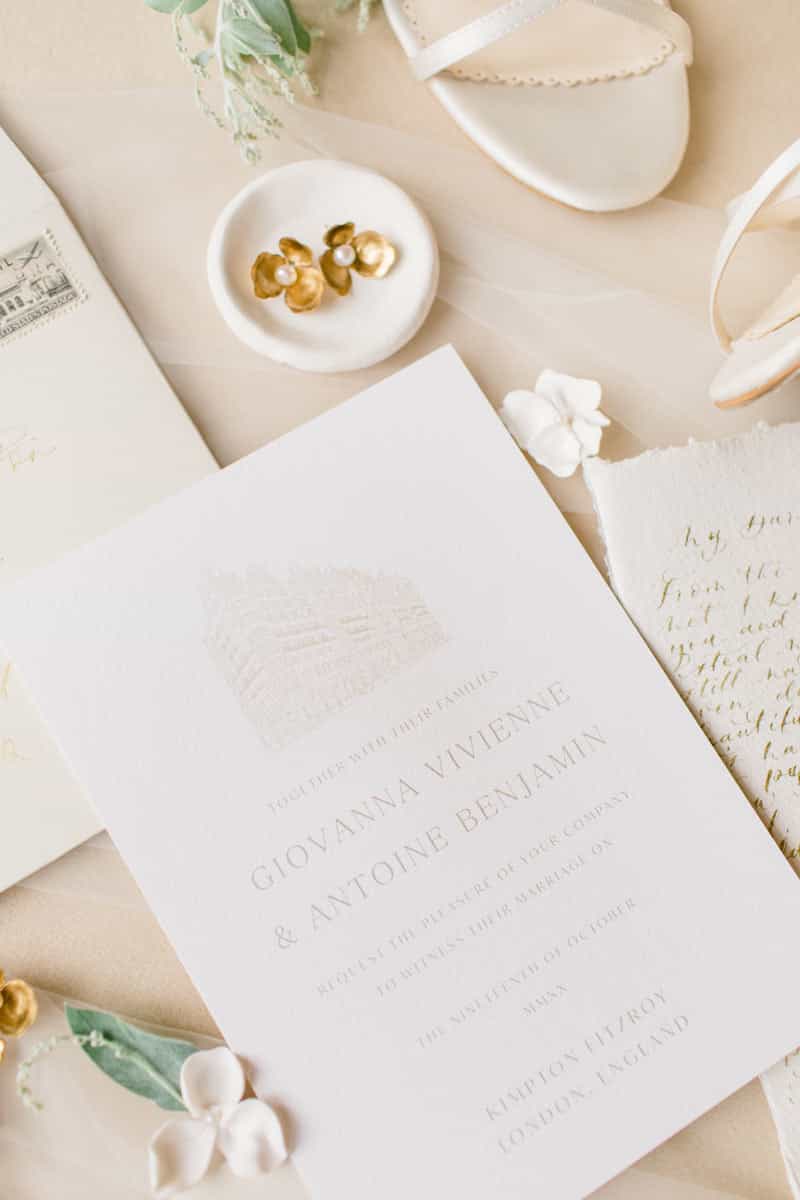 Making the most of the glamourous ornate terracotta façade, Jess and Will felt like royalty for the day, in a dress designed and made by the talented Cynthia Grafton Holt and suit by Aristocracy London.
After arrival drinks in the Palm Court, the wedding ceremony and breakfast set up was captured in The Ballroom, featuring a mezzanine gallery and ornate architectural detailing. Although the building was designed in 1898, there is a modern feel to the interior, surrounded by history and culture.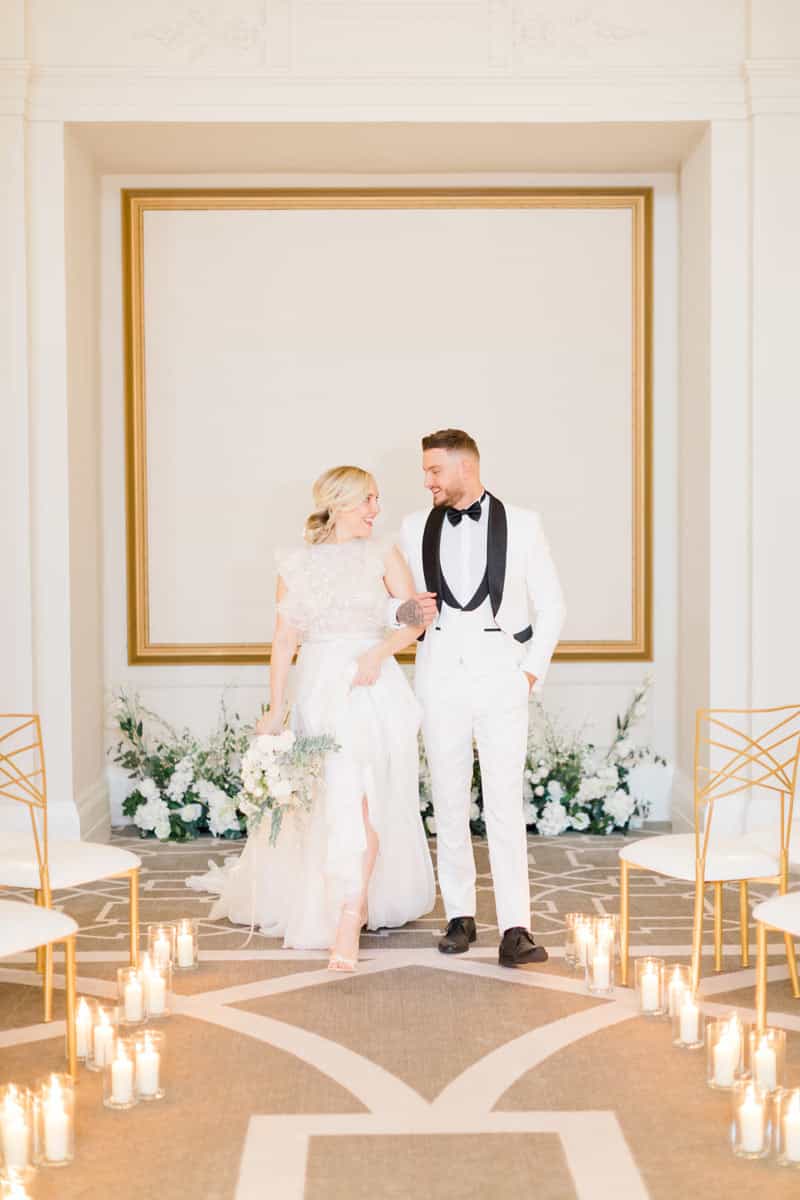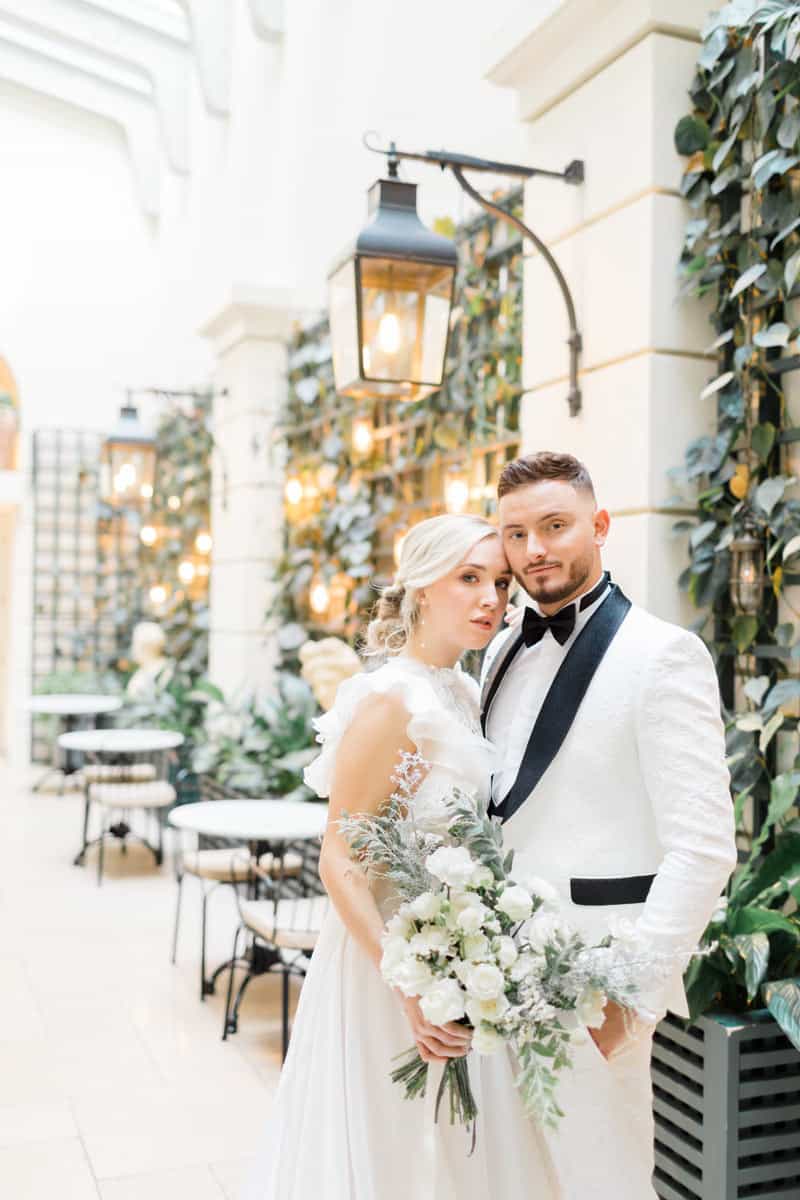 We wanted to embrace the contemporary feel with minimalistic, all-white décor, from fine white linen, to a grand and opulent hydrangea installation by The Event Stylists, with finishing touches of gold tableware by Wren Ark, which scream luxury.
No Wedding is complete without a majestic Wedding cake, designed and created by Erzulie, each of the seven tiers was decorated to perfection, in-keeping with minimalistic styling.
Finishing the day with a romantic soak in the bath together, complete with hydrangeas and bubbles galore, the passion oozed, completing the day with a luxurious finish.
Full list of suppliers: