Love is in the air, and with it, the whisper of a romantic red colour palette. What other colour could symbolise love so well?! Red is a classic wedding palette, perfectly sitting next to crisp white and mixing beautifully with regal gold. It's versatile, familiar and a must-have palette for a Valentine's wedding.
Flowers and fashion
Red roses are a go-to, but if you're feeling a little more alternative, peonies are lush and beautiful blooms, ranunculus are super cute and you can even get burgundy green succulents, for something a little different! February weddings are likely to be chilly, so you can really go for it with the fabrics. Thick velvet, robust silks and satin don't look out of place, and how about some big comforting wraps and rugs for chilly bridesmaids?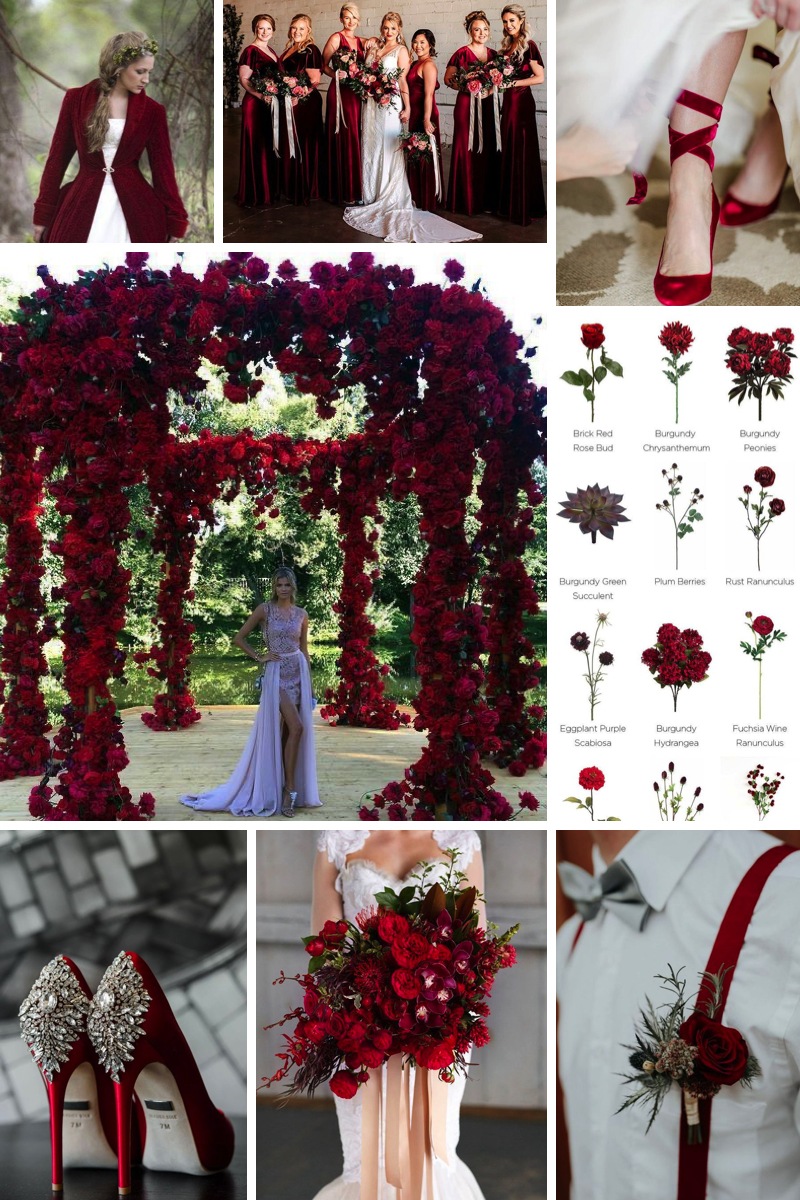 Design and décor
Short days mean longer nights to dance away, so make the most of the early darkness by surrounding yourself in twinkling lights; white lights against red are stunning. Incorporate slices of gold; gold leaf on your invitations, a splash on your cake and through your décor for a little sparkle. I love the contrast of white against red, so keep your lines clean with an elegant cake and clean white linens. Accessorise with thick ribbons and luxurious fabric.
A striking, elegant and classic palette that's versatile enough more most themes. Add some rustic tarnish for a vintage theme, some raw fabrics for a boho vibe, or amp up the glam with some sparkling gold. For more colour palette inspiration, head over to our colour palettes page.