Culture and Tradition without Boundaries
Fusion Wedding Inspiration In Seville: Wedding ceremonies have undergone many changes over time as the world has gotten smaller thanks to beautiful multicultural unions across the globe. And inspired by this thought, Optimum Weddings by Dyana Dessar came up with the idea of a wonderfully colourful inspiration shoot for couples who belong to different cultures and wish to tie the knot in Europe.
Created and shot in the idyllic Spanish city of Seville, and keeping the current COVID-19 scenario in mind, it showcases an intimate yet colourful wedding ceremony that effortlessly blends inter-cultural festivities with the heritage of the city.
Sharing her thought process behind conceptualising the shoot, Dyana Dessar, founder of Optimum Weddings, shares, "The world stopped in its tracks with the onset of the COVID-19 pandemic, and wedding plans of many couples went into chaos, but as they say, love cannot be cancelled only postponed.
Today, due to globalisation, we are witnessing many fusion weddings where couples hailing from different cultures tie the knot surrounded by their loved ones in a colourful yet intimate celebration."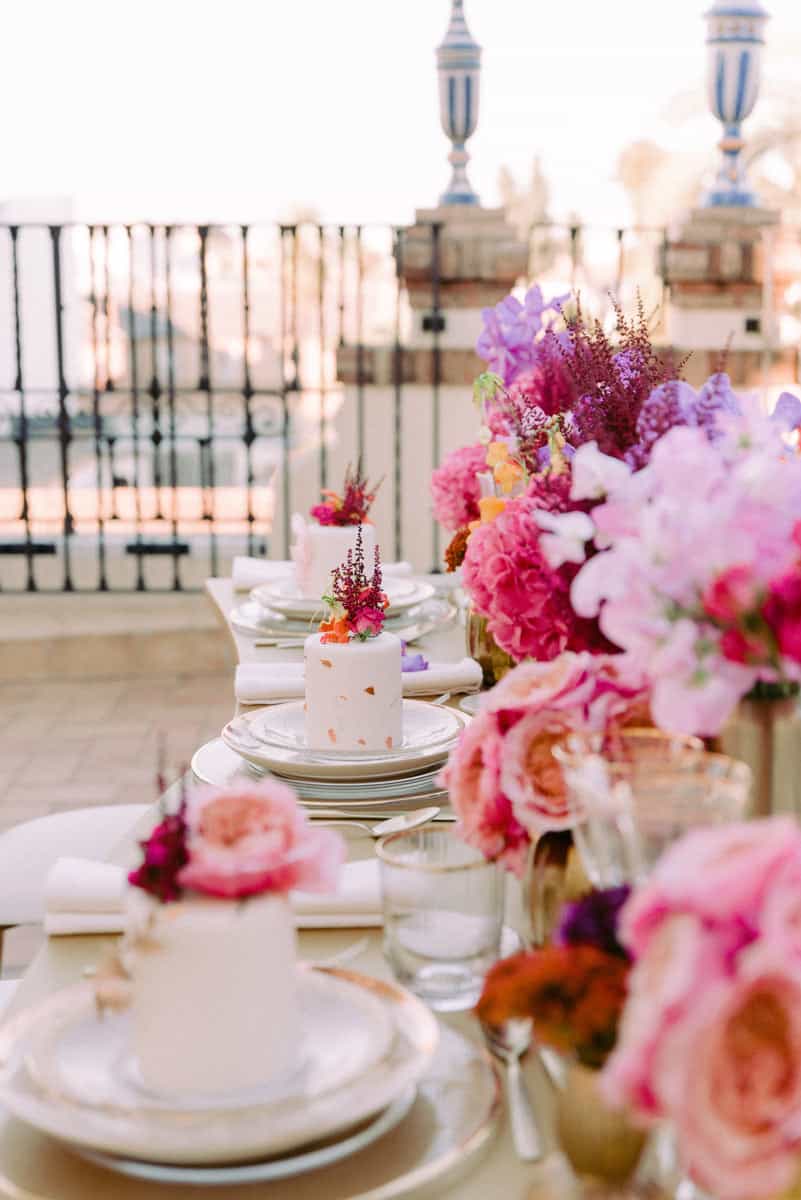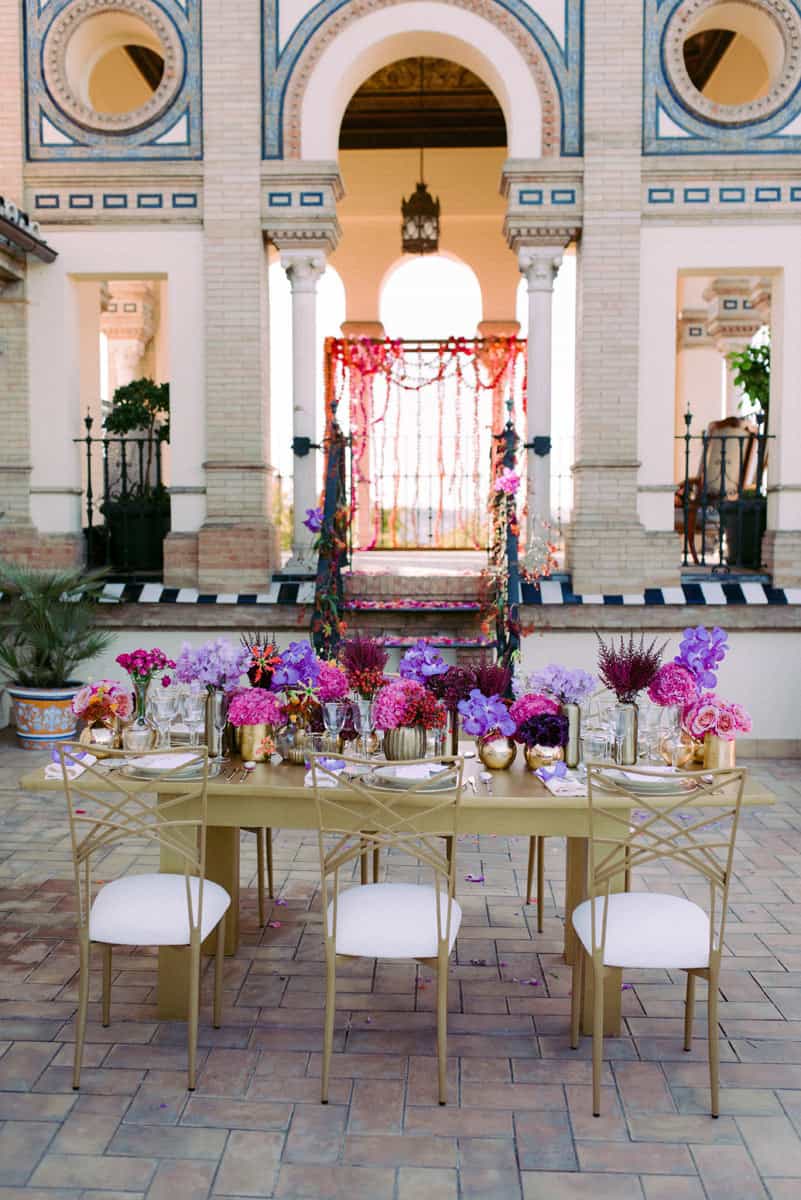 "For this shoot, in particular, we chose the beautiful city of Seville for its architectural beauty, and wove a story around an exotic Indian bride marrying her Spanish groom in a celebration that unifies both their time-honoured traditions in a magnificent union."
Plaza de España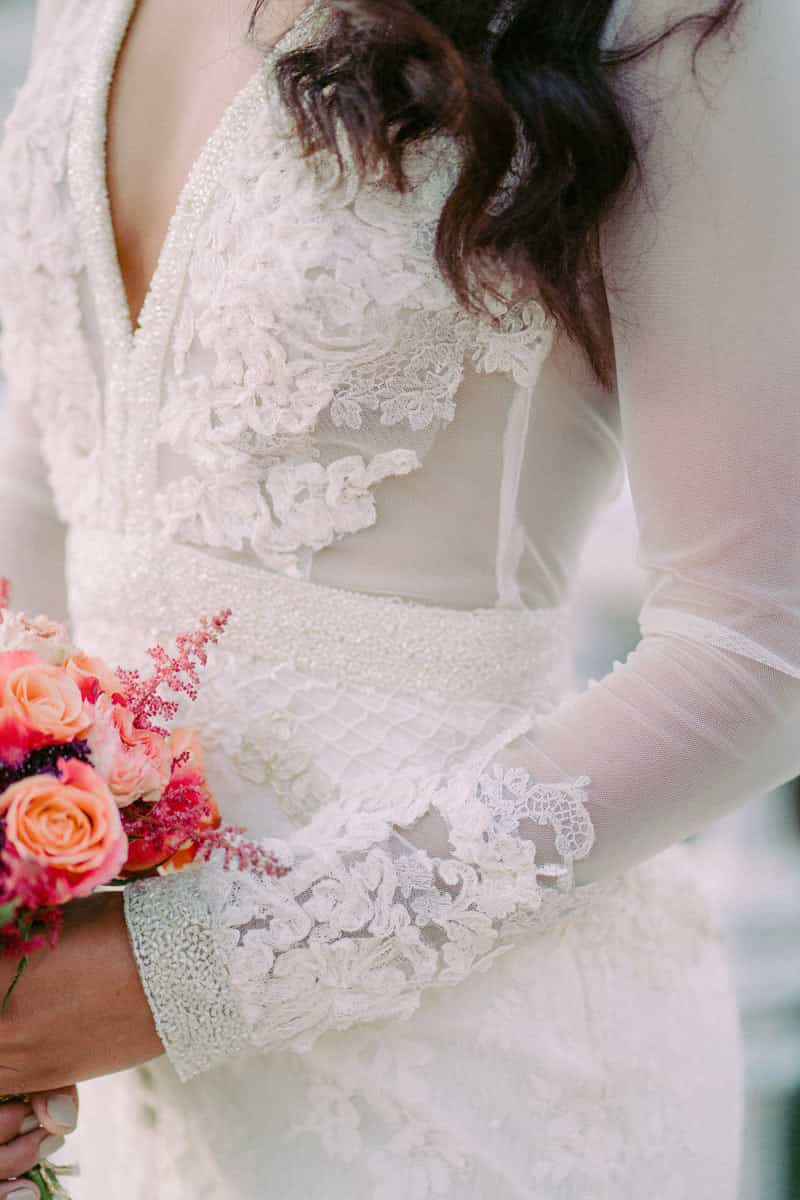 Complete with vibrant blooms and metallic accents, the decor tastefully showcases the convergence of two rich cultures while making full use of the stunning views that the city has to offer. Elegant and contemporary, the table settings at the wedding feast strike a stunning contrast with the pristine white surroundings, while the gently swaying florals on the wooden archways lend an earthy vibe to the Indian wedding.
Dyana shares, "From the vibrant yet intimate ceremony in the city centre, at the historic Hotel Alfonso XIII to an elegant reception and wedding feast on the terrace that gives stunning views of the city, we ensured that the fusion of cultures was visible in each shot."
The creation team and location.
Venues: Hotel Alfonso XIII, a Luxury Collection Hotel; Seville
Casa Palacio Guardiola, Seville
Wedding Planner: Optimum Weddings
Decor: Virginia Florista
Florist: Virginia Florista
Groom's Outfits: Lebrel
Bride's Outfits: Susana Hidalgo
Jewellery: Martina Dorta
Makeup: Mar Martínez Corzo
Hair: Alex Harrocks
Wedding Stationery: Calligraphy Payal
Cake: Cake Couture Marbella
Photography: Sam Bloomfield
Videography: Jeremy Standley