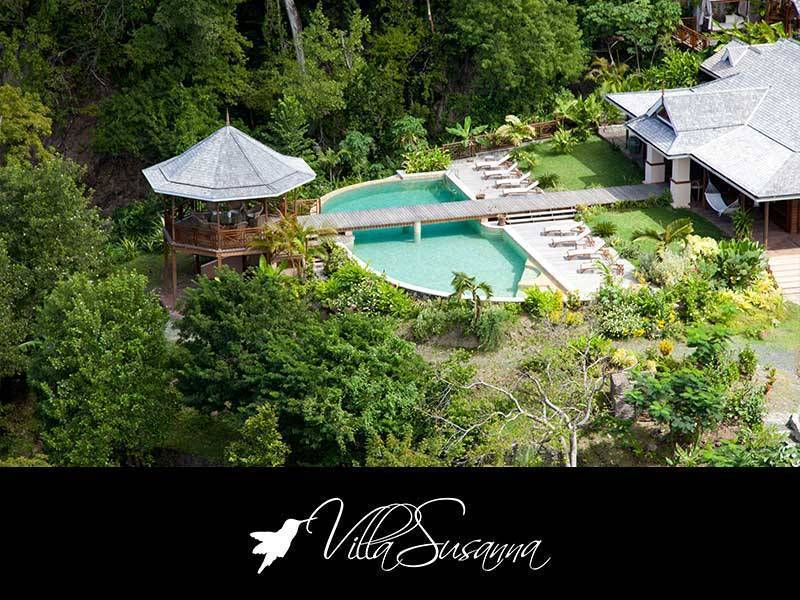 Address: Marigot Bay, Saint Lucia, The Caribbean

"Villa Susanna is situated on the edge of the Caribbean Sea in one of the most romantic and picturesque bays of the Caribbean: Marigot Bay, Saint Lucia.

The search for a unique holiday destination begins and ends here. We are proud of the effort to achieve total harmony in the style and expression of this Villa as it relates to the natural environment.