Paul Cunliffe – Wedding Celebrant Phuket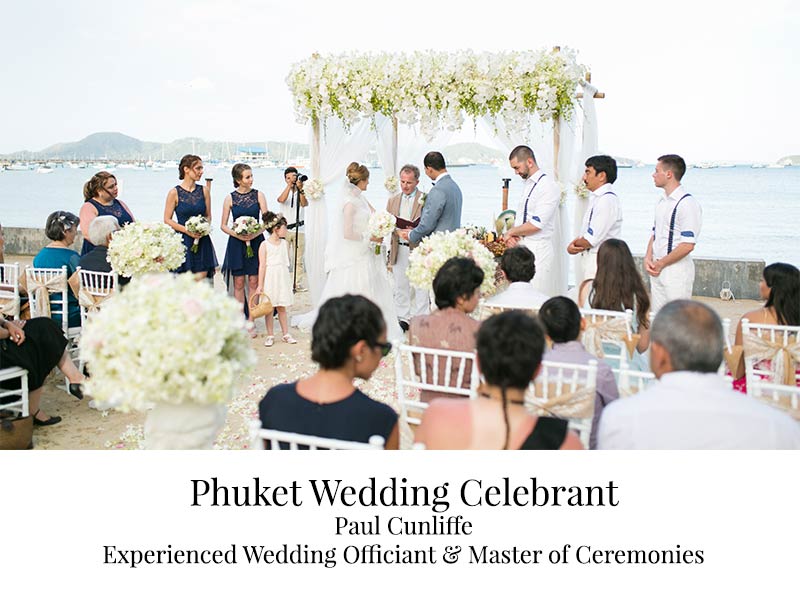 Welcome. I am Paul Cunliffe and experienced Wedding Celebrant & Master of ceremonies based in Phuket, Thailand. As your Wedding Celebrant, I will guide you through the whole process of creating your own personalized Wedding Ceremony, from its format to the creation together of your personalized vows.
After sending you both example vows, we will then together create the perfect ceremony, tailored to you both. I will always meet you before your Wedding Day so we get to know each other and as a final check to ensure the Ceremony is exactly as planned.