Your first night as a married couple probably comes with a certain level of expectation, and potentially pressure. You can probably see where that is...
Looking forward to a night on the riverfront, we couldn't wait to check in to the Runnymede on Thames Hotel and Spa. Set in the heart of Surrey
Here on the blog we have digested the event for you, and summarised what you can expect at, and why you should definitely try out, the one and only National Wedding Show.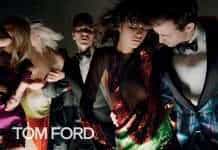 Tom Ford. The name might sound familiar as the title of a Jay Z song, but who is the man behind the incredibly fashionable...
Outside of your outfit, what's the one thing that makes the biggest statement at your wedding? Your cake, of course! This year's wedding cake trends are all about being loud, expressive, and gorgeous. From dress-resembling desserts to two-toned tiers, here are the top wedding cake trends you need to know about in 2016.
Lord's Cricket Ground in the heart of London is one of the most impressive wedding venues in the capital. The Home of Cricket houses...
The jeweller of kings and the king of jewellers Gracing the wrists, heads and necks of royals, celebrities and aristocracy since 1847, Cartier elegantly holds...
With Valentine's Day getting ever nearer, all our thoughts are beginning to turn to love.Silver Hearts Necklace by Molly Brown Molly Brown has covered all...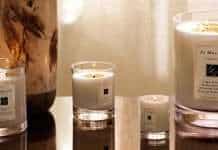 Candles have long been used as decorative elements both at weddings and in other situations. They can add elegance, create an intimate atmosphere or...
Bootcamp for Brides In Antigua: Ladies (and gents) who are getting married this summer may want to head to Jolly Beach Resort and Spa in Antigua, who are offering a five day, intensive boot camp giving the perfect opportunity to tone up, get a tan and release some of that pre-wedding stress in the Caribbean before the big day.
Situated within an open palm forest on the shores of Lake Nzerakera, southern Tanzania, the Selous Safari Camp's 13 tented suites are dotted around...
If you are getting married, now is the time to think ahead about the financial arrangements. It may sound unromantic, but if you want...
The BBC reported  that a couple Marc and Sylvia Day have sued and won their case against a dodgy wedding photographer. Understandably, the couple...