Luxury Weddings in Sri Lanka: Irresistible beaches, golden sunsets, lush mountains, and all other simple yet magnificent details of Sri Lanka add to an epic story for a wedding. Inspired by the vibrant culture and bewitching natural beauty, this paradise island is also home to many luxury weddings.
Sri Lankans take pride in their culture, multi-ethnicity, and all the unique traditions passed down to generations for a couple's union. So even in luxury weddings, we find all these symbolic pieces of tradition in different ways. Many elements of modernization are now being added to Sri Lankan weddings, making them more rich and extravagant.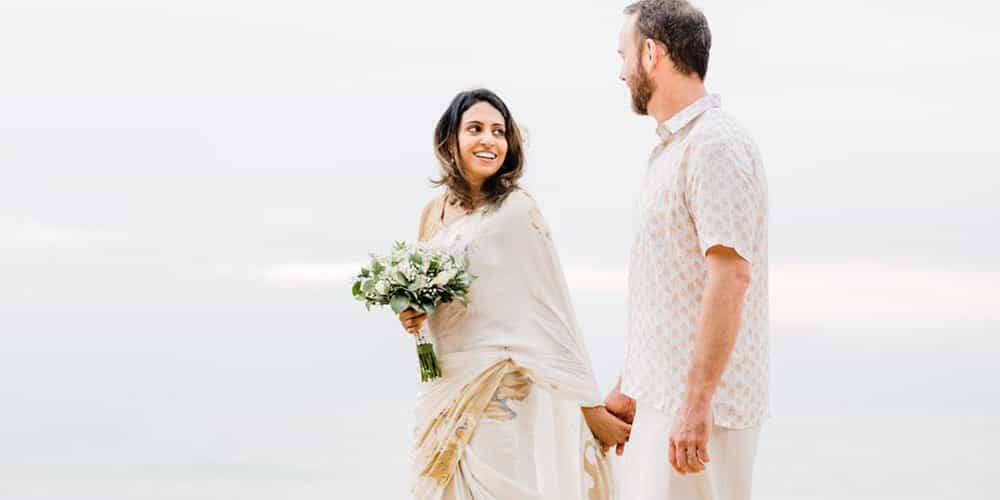 Kandyan Styled Weddings
The Kandyan wedding style is the hallmark of an authentic Sri Lankan wedding that is derived from the Kandyan royalty of the 19th century. The traditional Kandyan bridal is a versatile piece of art where a saree variation called the osariya that is heavily embroidered mostly in gold or silver and adorned with pearls, stones, beads, and sequins is worn by the bride. This unique attire is made even more splendid with fresh flowers decorating the hair and the headpiece (Nalalpata), along with seven gold chains.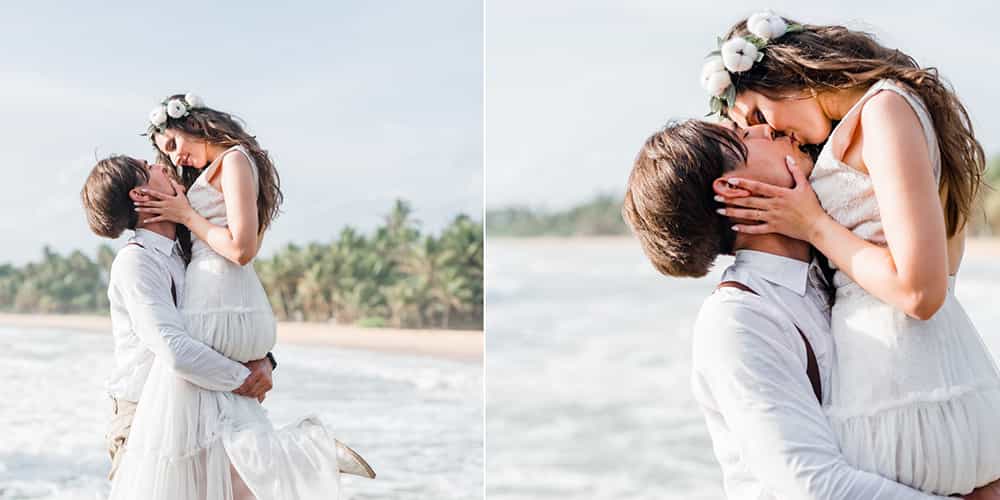 The groom's style is one that is descended from the ancient kings of Sri Lanka with a special costume called the "Nilame." This is a finely detailed attire that enhances the groom's personality with a large embroidered jacket with stiff shoulders, a crown-like head-dress, and specially designed shoes.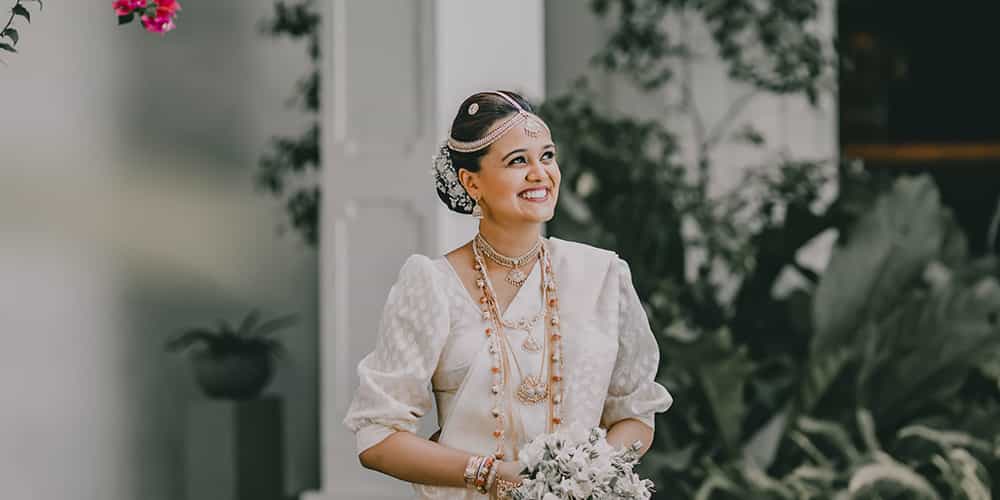 Now couples are more focused on wearing modern Kandyan where the traditional concept of the Kandyan bridal is value-added with modern Jewelry designs and saree patterns that compliment them. The wedding retinue is dressed thematically to the wedding colour palette the love birds choose to keep both tradition and modernization alive in their luxury wedding.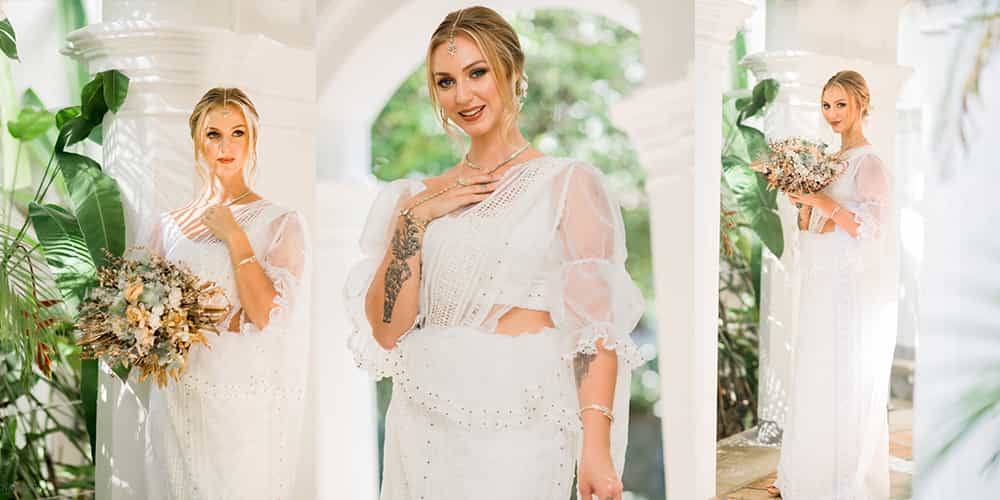 The core of Kandyan weddings or any Sinhalese-Buddhist weddings is the poruwa ceremony. It's a wooden and decorated platform where the couple is invited to share their vows and rings while being blessed by their beloved families and religious customs. This long-held practise is now enriched with various designs of modern poruwa setups.
Most luxury weddings prefer outdoor poruwa arrangements, preferably a beach or garden with exquisite floral decorations.
A glimpse of other wedding styles
The country's cultural diversity brings about many styles of weddings followed by their own religious customs and traditions apart from the unique Sri Lankan Kandyan style. You'll see Hindu weddings with striking colors like red, orange, green, and magenta infused with gold. The pattern we see in Hindu weddings is much more similar to Indian weddings, inclusive of Mehendi ceremonies and all.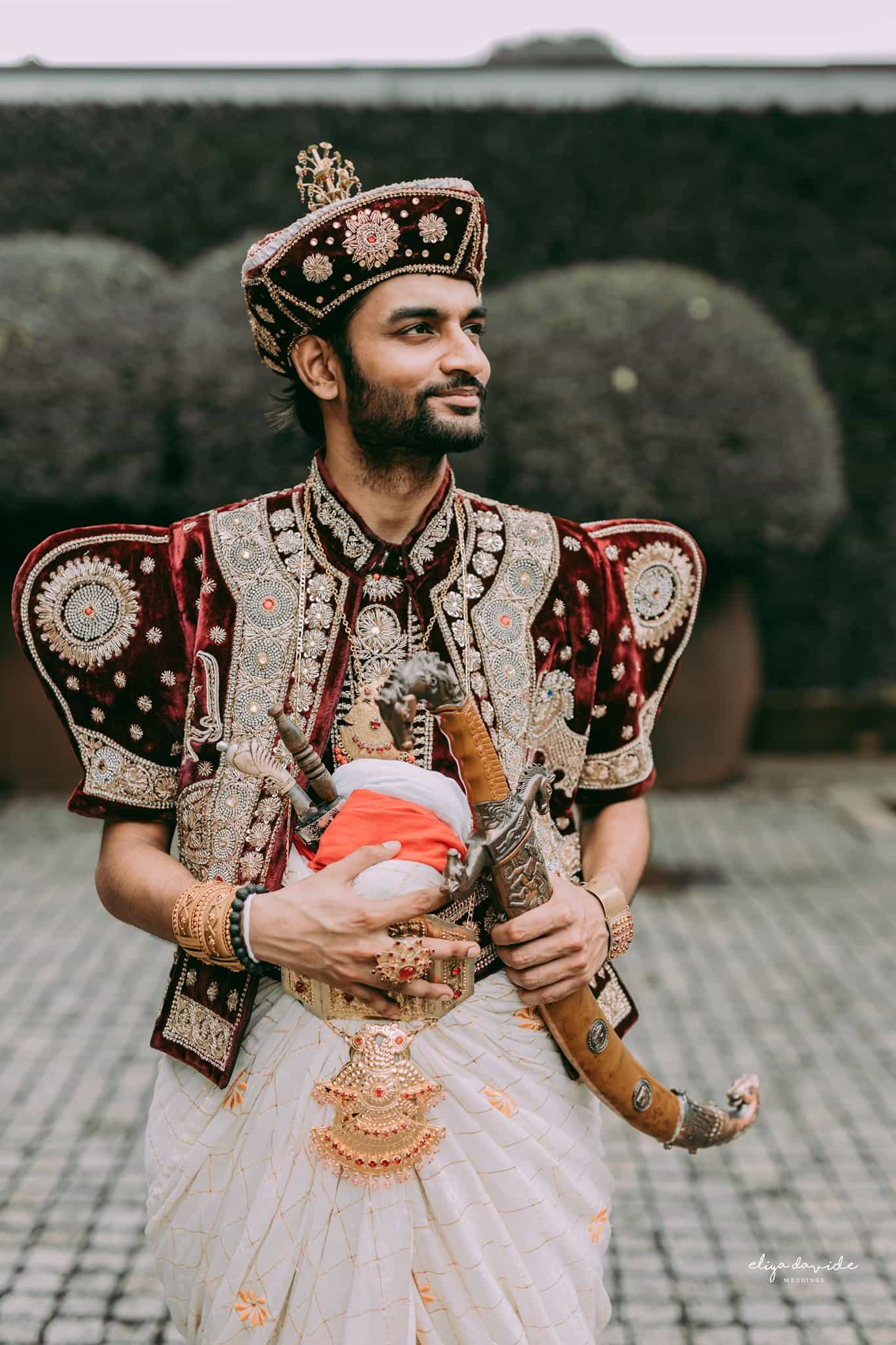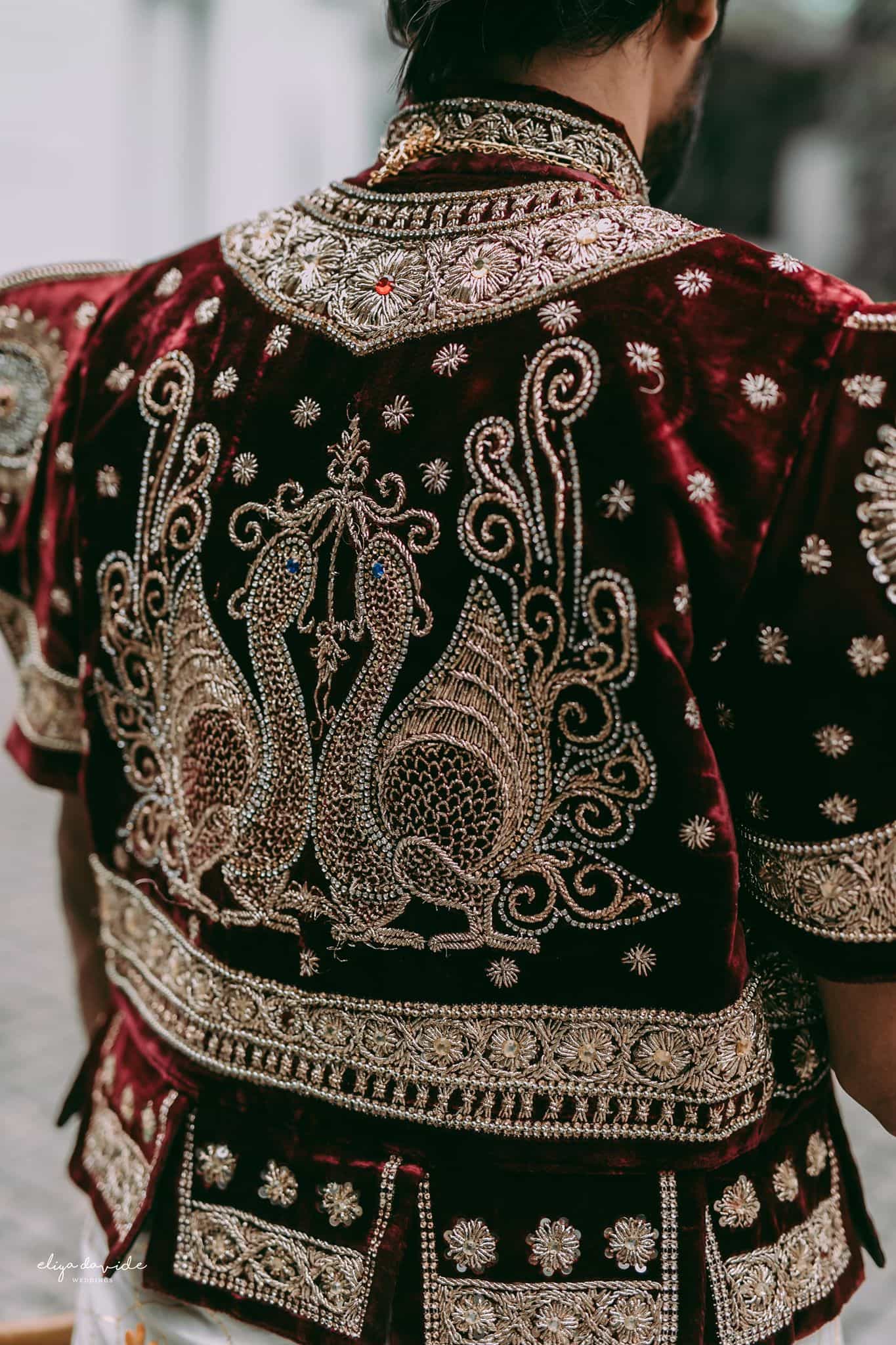 Church weddings in Sri Lanka showcase more of a westernized approach, with elegant white dresses, long veils, fresh or rustic bouquets, fairytale cakes, scenic altars, and more. The groom in a perfect tux and accessorized with an expensive watch would wait at the altar waiting for his bride to walk down the aisle.
You'll also find both Muslim and Malay weddings in their own unique forms of tradition and luxury here in Sri Lanka.
The big story
What all the above weddings have in common is the reception. It's a whole other story. Now the Sri Lankan couples prefer to have their religious ceremonies intimate or on a separate date and reserve the reception in another grand venue for the celebrations to begin in style. Before COVID 19 restrictions, a luxe Sri Lankan wedding had 300 – 500 guests in a stunning venue.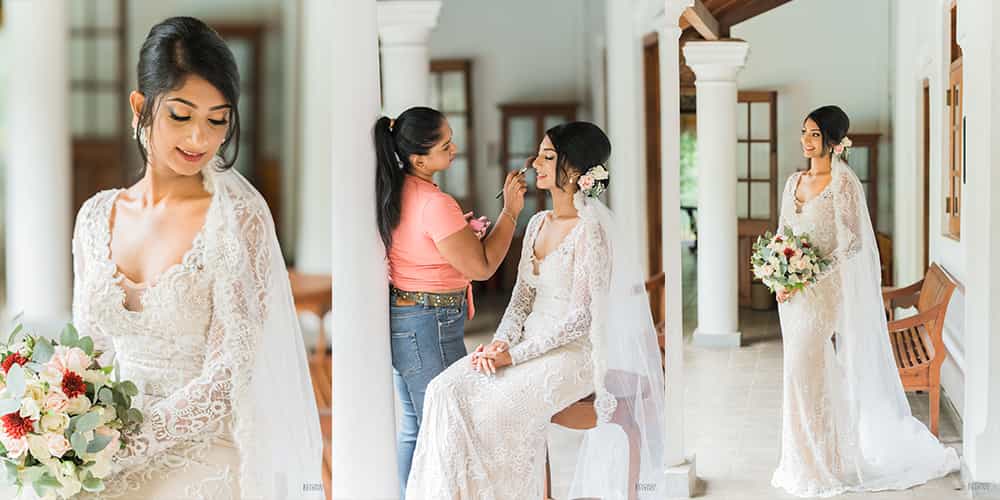 There are five-star hotels and fantastic wedding venues in this paradise island where one can make magic out of any theme they please. Floral arches, impressive wedding lighting, elegant backdrops, designer settybacks, centerpieces, crystal chandeliers, and every other shiny detail is curated to make all those weddings epic. Some even like to exaggerate their big day with champagne fountains and ice sculptures. These can be changed according to the type of wedding it is, but nonetheless, they all have one thing in common. That is LUXURY!
The wedding feast is of utmost importance. Couples with the famous star class hotels and their renowned chefs choose a delightful spread. The buffet in a Sri Lankan luxury wedding is a combination of both Asian and Western cuisine styles. Now they even have their food stations, grazing tables, sweet corners, and cocktail bars.
Many of the couples now prefer a large retinue. They, without a doubt, make the wedding more lively and fun cause mainly the bridesmaids and the groomsmen are mostly close relatives and friends of the couple. Such a wedding retinue makes the wedding album a lot more colourful and the wedding day more stress-free since they help the couple enjoy a lot more by taking the wedding day duties into their hands.
The big story doesn't end here. If you want a hilltop wedding, an oceanfront wedding, a colonial wedding, or a garden wedding, Sri Lanka is the ideal destination. The island is one of the top three picks for destination weddings and honeymoons around the globe. Where the real luxury lies
It's in the emotion and the moments where the true luxury lies in any wedding. Despite how glamorous you dress, how glorious your wedding setting is, what truly counts is that you cherish these moments for a lifetime. That's where your premium wedding photographer and cinematographer comes in. In Sri Lanka, you'll discover top-notch luxury wedding vendors who'll provide you with the expert services to make your dream day a one-of-a-kind. So don't think twice about having your luxury wedding in Sri Lanka in any style you like!
Blog Written by Vihangi Weerasinghe ( Content Creator Lights and Magic )
Photographs: Enamour Studio
Beyond Destiny Private LTD Eliya Davide Weddings
Videographer: Lights and Magic International Private LTD Colombo, Sri Lanka