The ultimate far eastern adventure imagines bustling markets, delicious street food, rickshaws, conical hats and a rich, colourful history dating back to the beginning of time.
If you are planning a honeymoon to this side of the world then Singapore and a stay at the iconic Raffles Hotel is a must for elegant colonial style romance.
The history of this beautiful building dates back to 1887 when it was a ten room bungalow. It has since become the most fabled hotel in the Far East with a list of high profile guests decorating its hall of fame.
As the hotel's 125th Anniversary looms next year, we give five romantic reasons to stay at Raffles during this special time:
1. The suites are elegantly understated with three rooms leading onto each other – dining to bedroom to bathroom. Double sinks are the perfect way to start a happy marriage.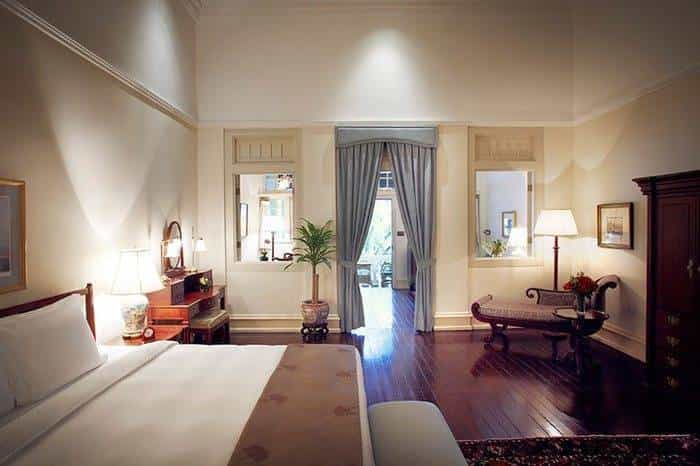 2. The entrance is a beautiful facade which evokes feelings of being in a glamorous colonial era.  To gracefully drive up to this entrance and be greeted by a liveried sikh doorman is quite possibly the height of decadence.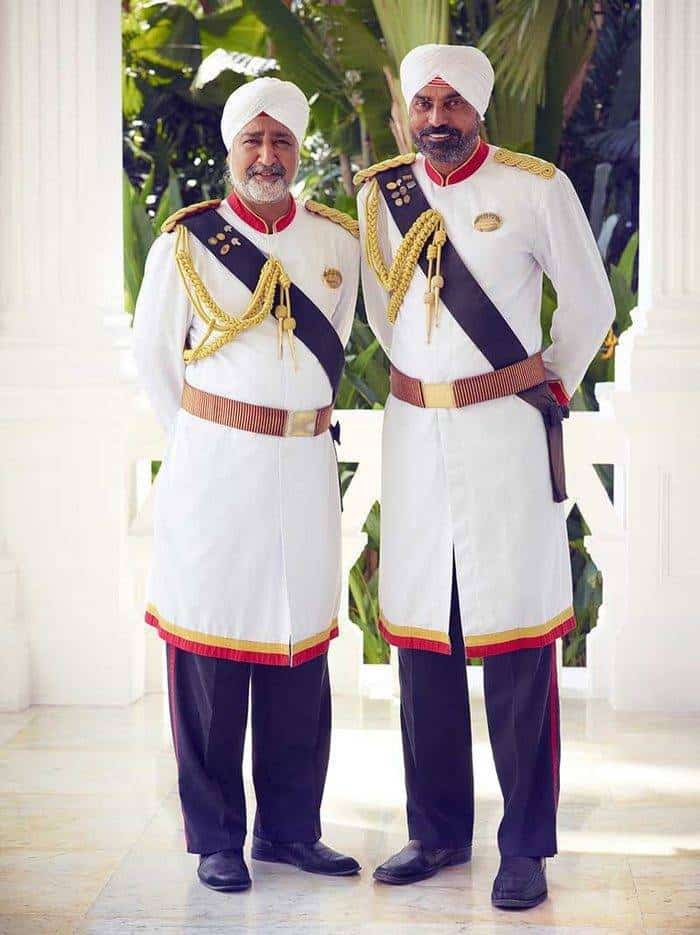 3. The Long Bar, of course, for an original Singapore Sling and an excuse to litter the floor with peanut shells. Sitting in this upstairs bar with its dark wood shutters and traditional Punkah fans is another moment to steal from a bygone era.
4.  Dine at the Tiffin Room, traditionally a restaurant for the Indian community back in the 1800's, guests can now indulge in authentic Northern Indian curries or take High Tea in this quaint dining room.
5. Laze in the gardens and take advantage of the peaceful and extensive grounds within the hotel. Whilst the city bustles away outside, find a quiet spot amongst the palms to sit back and relax with your loved one.
For more information on staying at Raffles, visit raffles.com
Written and reviewed personally by Abbie Ting at the 5 Star Weddings' team