A wedding is a celebration of the purest type of love. An event that symbolizes endless devotion and an everlasting commitment is a beautiful thing, and when it comes to planning yours, why shouldn't you dream big? Destination weddings can seem far-fetched but this once-in-a-lifetime date should make all those big dreams come true. So why not scratch that travel itch and give you and your lover an experience you'll never forget.
5 Star Weddings has managed to pin down the globally recognised Patrizia Cilli of Patrizia Cilli Events to share exclusively with our readers 6 of the most romantic destinations for weddings that offer views and vibes worthy of your special day
1. Puglia, Italy
If you're looking for that coveted mix of countryside fairy-tail and glistening shore side, Puglia, Italy might be the destination for you. While up until recent years this location was one of the best-kept Italian secrets for vacationing, international travelers have uncovered its magic and are delighted with the beautiful and romantic vistas. Puglia takes pride in cultivating an effortless peaceful feeling that's inherently luxurious. With crystal clear ocean views, magnificent vineyards, and quaint farmland, this location is a true lovers paradise.
Planning a wedding in Puglia is easy with an abundance of venues from sandy beaches, rocky cliff sides, and buildings ranging from rustic chic converted farmhouses to extravagant and glamorous castles. Imagine saying your vows at sunset on a beach and then moving inside to tables set with blue accents that highlight the view all night long.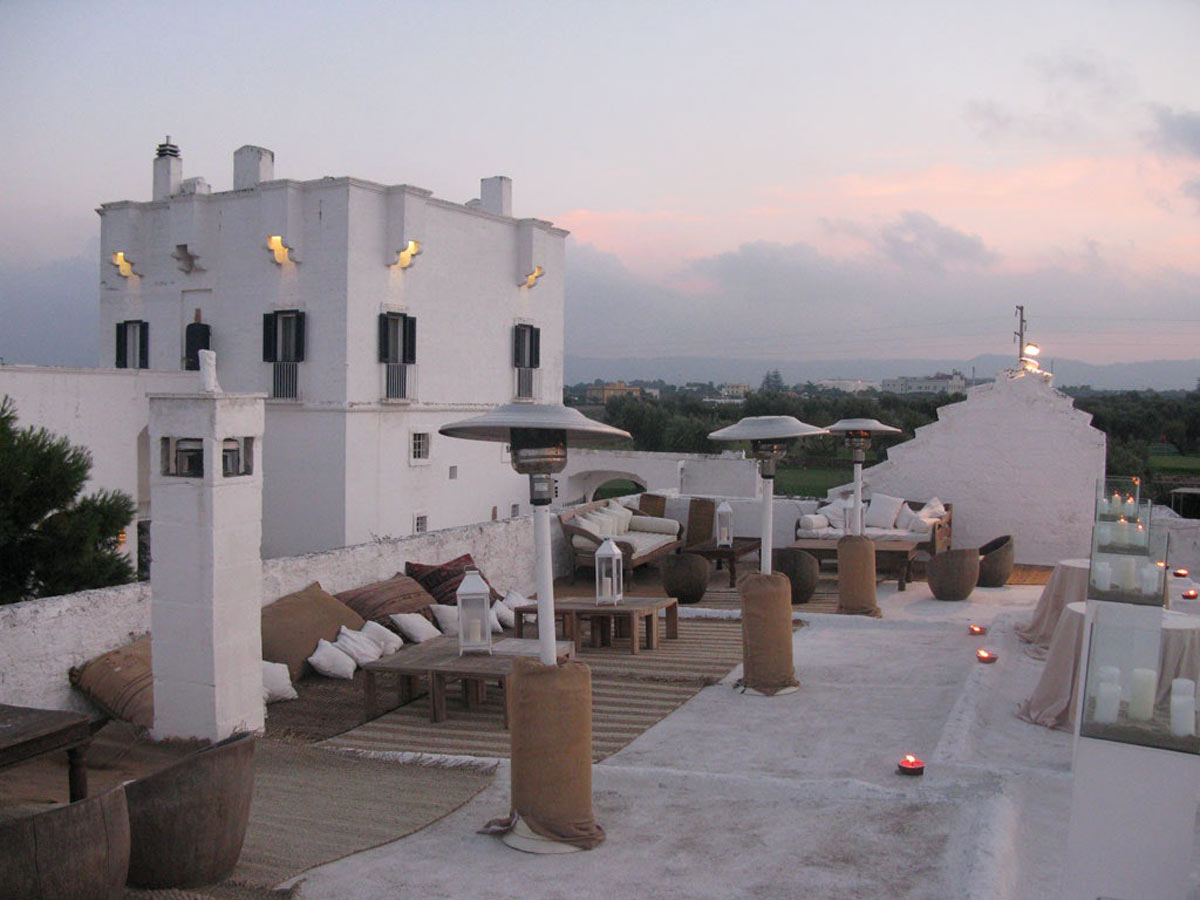 Puglia is also famous for its beloved authentic Italian cuisine that hasn't been manipulated by commercial tourism. From breathtaking architecture in unique towns to shore side views with miles of unspoiled coastline, Puglia has something special to offer any style of the bride.
2. Dubai, UAE
Dubai is a bustling meca for travelers looking to make an abundance of memories that would be impossible to imagine anywhere else. Dubai is known for its impeccable taste in luxury and is known for some of the best shopping and hotels in the world. A wedding held here is sure to be an ambitious, extravagant, and grand occasion that will give you and your guests the experience of a lifetime.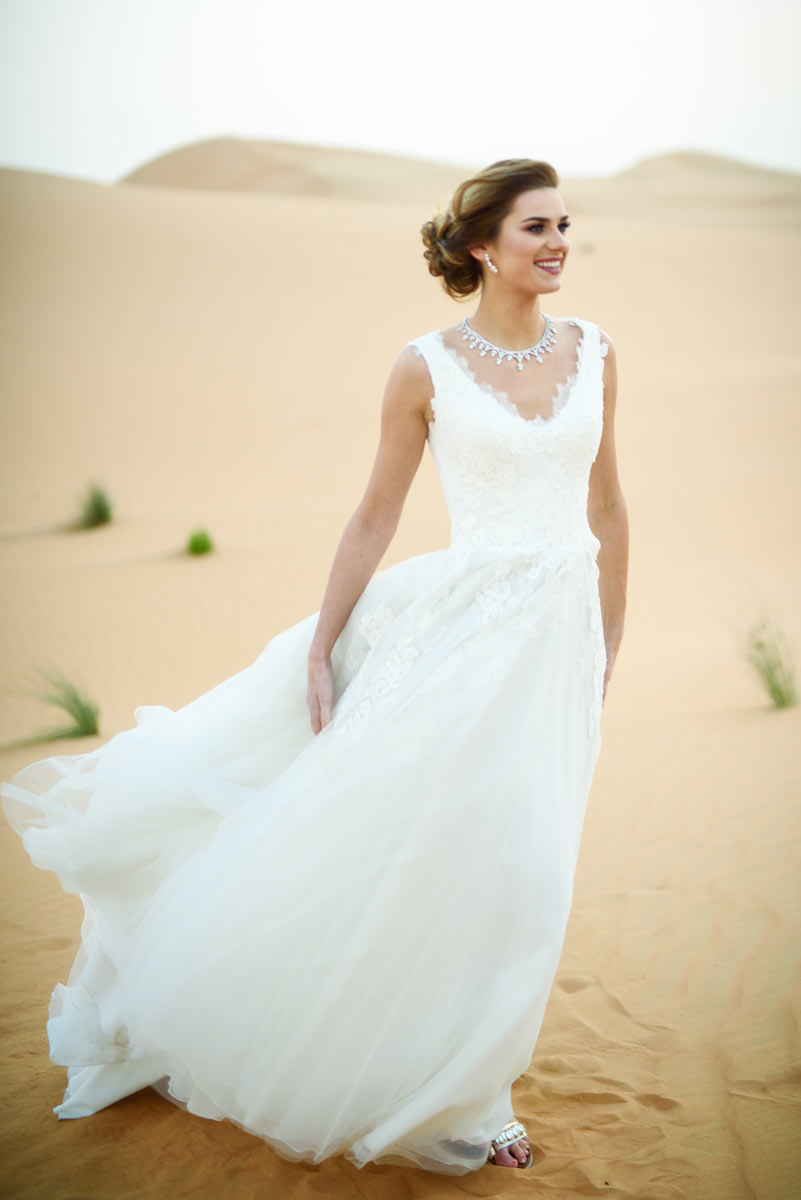 For the bride that's ready to go all the way and stop at nothing for the ultimate destination wedding experience, look no further than Dubai. This location boasts some of the most fantastic locations to get married including everything from a beach that accommodates over 1000 guests to exclusive yacht clubs and dreamy ballrooms. In these locations, you'll experience the finest first class service that meets the highest standards.
Picture a colourful or black-tie affair with lots of glamorous accents like gold and crystal and plan your glamorous affair under the stunning Arabian sky.
3. Bali, Indonesia
When considering where to have your dream destination wedding, make sure Bali, Indonesia is at the top of your list. Bali is the total package when you think of an ideal paradise location. In Bali, you can chose from a wide array of landscapes that range from beaches to jungles so you can be sure to curate your perfect wedding extravaganza.
This beautiful area is known for gorgeous hotels and resorts, lively restaurants, fabulous shopping, and of course its rich culture. Weddings here are typically selected for a large number of guests that want to celebrate with you from dawn into the wee hours of the night.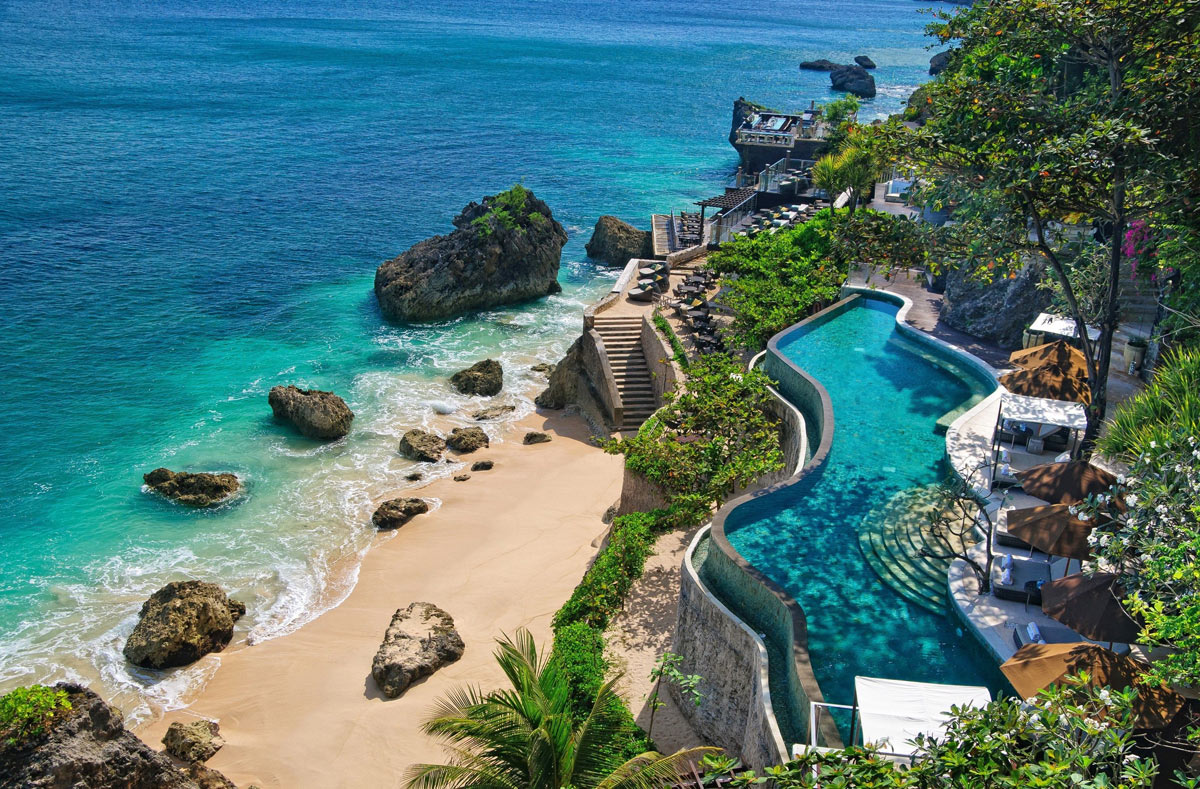 Imagine a sunset wedding overlooking the ocean from a charming and elegant chapel perched about 50 feet from the rolling and crashing surf. Dine of the freshest seafood prepared expertly by renowned chefs while your guests are wowed by unbeatable entertainment and end the night with a dance party under the stars. In Bali, you can create a perfectly whimsical and romantic day that highlights all the best reasons to embark on a destination wedding.
4. Cape Town, South Africa
For a colorful and cultural experience, a Cape Town wedding may be exactly what you've been dreaming of for your destination nuptials. Cape Town is a lively and vibrant world ready to be explored and thoroughly enjoyed. This area gives you a multitude of options for wedding backdrops ranging from a golden beach view from the top of Table Mountain's 3,000 ft. peak, to award-winning vineyards, or even somewhere in the brightly colored fun-loving city itself.
This iconic "afro-European" urban landscape offers hundreds of resorts that offer wedding packages to suite each and every style from elegant and luxurious to festive and intimate. One of the best parts of hosting your wedding in a destination like this is that there is so much in the surrounding area to inspire you and your guests and make a multitude of memories. Immerse yourself in the local culture by incorporating Cape Town's celebrated culture in your celebration.
5. Tulum, Mexico
You've probably heard about the stunning beach vacation destinations Tulum, Mexico has to offer, but a wedding here is so much more than just a ceremony on the beach.
While, it's true that the location boasts some of the most scenic turquoise blue ocean views, the Maya Riviera is also home to breathtaking ancient architecture, tons of local artisan shops, and delicious international restaurants. This city celebrates diversity and adventure, which makes it a wedding destination like no other. From beachside resorts, to large cathedrals, to magical gardens, there is a perfect spot for every couple to celebrate their love.
The unparalleled heaven-like beach venues celebrate the tropical warmth and beautiful golden sun making any one of them the ideal scene for you to celebrate your vows with your friends and family. Tie the knot in your dream destination where every moment is more beautiful and memorable than the one before.
6. Saudi Arabia
Wouldn't it be fantastic to rediscover a hidden gem and share it with your friends and loved ones? The world is a huge and magical place and it's yours for exploring so why not enjoy a fantasy destination wedding that will create everlasting memories. You may automatically think of tropical beaches when you think of this type of wedding but take a step outside the box and look for more exotic and culture-rich locations like Saudi Arabia. From vibrant cities to breath-taking natural landscapes, this country has so much to offer, you'll be booked for your entire trip.  
If you do choose Saudi Arabia, there are a few highlights that you definitely should not miss. For a couple that is the intent of a once in a lifetime desert adventure, AL ULA should be at the top of your list. As Saudi Arabia's first UNESCO World Heritage Site, this location wonderfully preserves over 200,000 years of ancient human history. This city lies at the crossroads of what used to be The Silk Road and The Incense Route and is a largely unseen masterpiece that's just recently been rediscovered. While staying in AL ULA, you can explore an untouched desert oasis packed with natural formations and unparalleled sunsets.
Douse yourself in the culture at the world's largest living museum and learn about both ancient and recent heritage with preserved tombs, sandstone outcrops, as well as historical monuments. If you love to get your heart pumping, by day there are a multitude of cultural tours as well as mountain hikes, zip line tours, and dune buggy rides. You can also get your fill of arts and culture by visiting local artisans that dabble in both modern and traditional craft. While envisioning your wedding in AL ULA, you and your planners will be inspired by the amazing backdrop of the desert scenery that enhances any theme with rich colours and natural beauty.  
Another option for an unforgettable Saudi Arabian destination wedding experience is setting out on a beautiful Red Sea cruise. For the first time, luxury cruise ships are departing from this beautiful coastline offering guests an escape that blends culture, adventure, and all the hot summer fun you think of when you imagine your ideal cruise. Boarding a cruise is the best way to discover the coastline, pier at an abundance of beautiful islands, and take in the vastness of the open sky and pristine waters. For your perfect destination wedding, you can now book your own private luxury cruise and customize the entire experience so your trip is truly unforgettable. Imagine the romance of time alone with your lover on a private secluded beach and then re-joining your entourage for a glamorous cocktail party on a stunning yacht at sunset!
For something completely unexpected, you'll want to keep a close eye on the up and coming destination of Qiddiya. This developing location, just 40 minutes from the capital city of Riyadh, is set to be Saudi Arabia's new capital of entertainment with cornerstones of Parks & Attractions, Sports & Wellness, Motion & Mobility, Arts & Culture and Nature & Environment. Here, you'll be able to build your own experience and capture the excitement of a wedding that's all about entertaining you and your guests. From quiet and elegant romance to fun and exciting adventures, Qiddiya will have something for everyone and what better way to celebrate your union that a taste of true culture and beauty in a brand new Arabian destination!
Remember, no matter where you choose, you can't have a wedding in Saudi Arabia without ending it with a memorable and romantic evening under the Arabian night sky with it's breath-taking vastness and unforgettable spray of stars.
If you have enjoyed discovering where in the world your destination wedding could take you why not check out some more inspiration over on http://patriziacilli.com/