Oh So Delicious
---
About
Oh So Delicious design & create luxury wedding cakes across Kent, London, Essex and Surrey.
Renowned for exceptional client service - each cake is unique in its own right. Consultations are available by appointment with the opportunity to taste a selection of exceptional flavours. Oh So Delicious work closely with each couple to provide a truly personalised experience from initial design through to delivery; each stage is a seamless process.
Oh So Delicious believe only the finest of ingredients should be used to create premium taste all cakes are freshly prepared at the right time to ensure that quality is never compromised, as such each wedding cake not only looks stunning but tastes incredible. Oh So Delicious love exploring new and innovative flavours and recipe test until it is perfect. Oh So Delicious also specialise in gluten-free and eggless cakes.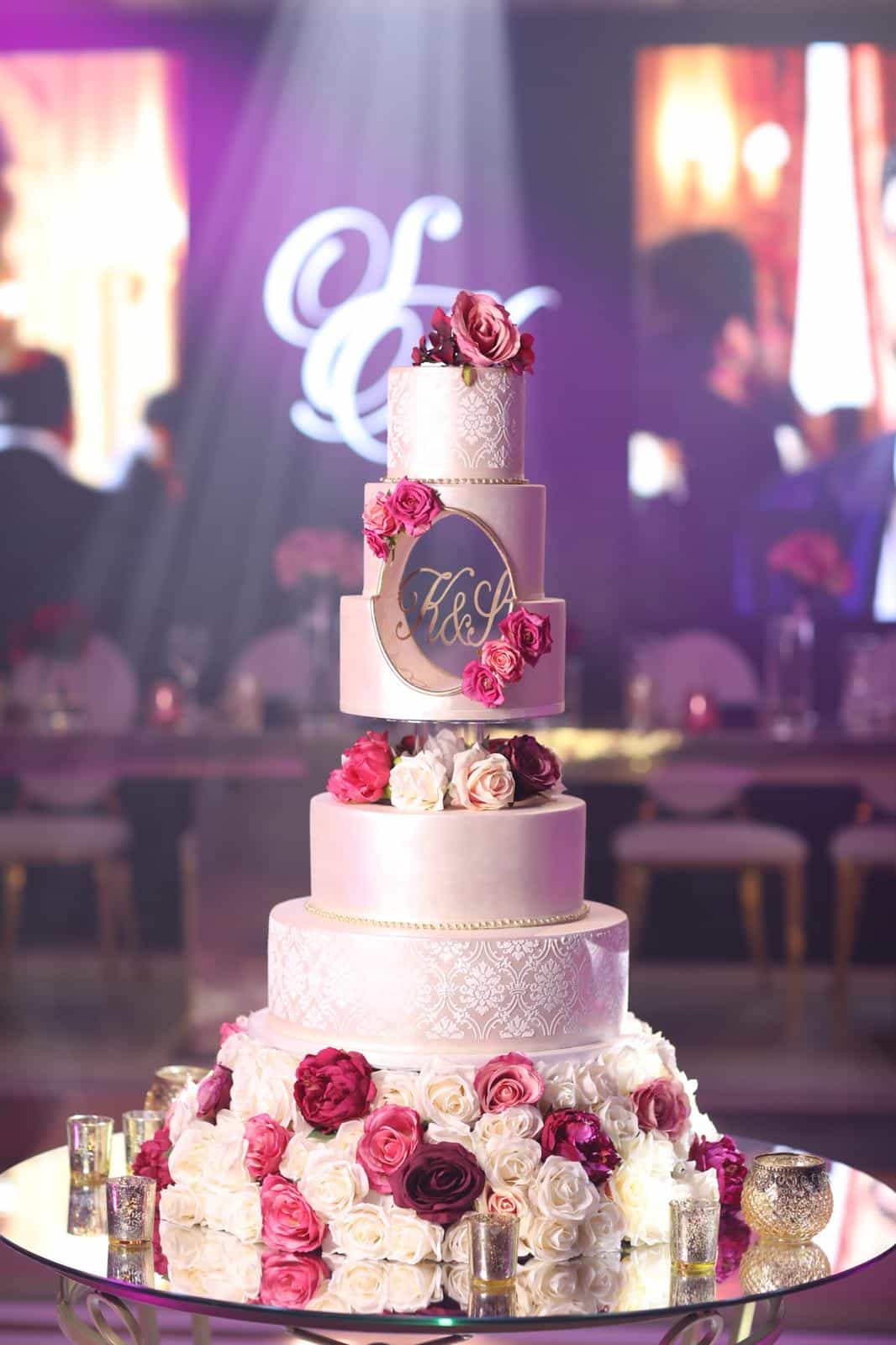 Inspiration for design can manifest from literally anything from intricate patterns on lace to the shape and formation of windows or gates!
In addition to the wedding cake, Oh So Delicious also offer additional services such as table hire and dressing to give a stress free inclusive package to compliment the venue.
Oh So Delicious have worked with a number of prestigious venues such as The Sheraton - Park Lane, Jumeirah Carlton Knightsbridge, Froyle Park & Addington Palace.
Oh So Delicious - Luxury Cake Design
Contact
Kent, England DA1 2QZ
United Kingdom
Hours
Sunday: 9.00am - 5.30pm Monday: 9.00am - 5.30pm Tuesday: 9.00am - 5.30pm Wednesday: 9.00am - 5.30pm Thursday: 9.00am - 5.30pm Friday: 9.00am - 5.30pm Saturday: 9.00am - 5.30pm
Reviews

Kerry Coombes
Kent
Wedding Cake
Oh So Delicious made us the best wedding cake we could have asked for! From start to finish it was an absolute pleasure to work with Oh so delicious, a lovely friendly family run business. We had a consultation where Asha was so knowledgeable and really helped us plan exactly what we wanted, and got to try lots of delicious cake. Asha kept in contact at every stage to keep us updated and finally delivered and put together the most amazing cake. It looked stunning and tasted even better, all our guests loved it and the coconut and passion fruit in particular vanished. I highly recommend Oh So delicious to anyone. I am trying to think of another excuse for a party and another cake.
November 2018
Did you find this review helpful?
0
0

Melissa Gomez
London
Amazing !!!!
We met the amazing hands oh so delicious wedding cakes at a wedding exhibition. We tried her amazing chocolate cake and since trying it, when it came to the decision about who was making our wedding cake, we making our wedding cake. We arranged a consultation and we wasn't disappointed. The cake simply just melted in our mouth. Our vision for our wedding cake without a doubt was a delivered on the day, and when beyond meeting our expectations. Not ivory did the cake taste good but it looked amazing. Most importantly all of our guests enjoyed it. Highly recommended, professional and talented. You won't regret booking Oh So Delicious Wedding cakes.
November 2018
Did you find this review helpful?
1
0

Priya Damani
United Kingdom
Dream come true
Amazing cake, amazing company. Asha understood exactly what I wanted and needed. My wedding cake was stunning to look at and delicious to taste. It was a beautiful background in our wedding pictures and everyone commented on how wonderful the rose cake tasted. You will not be disappointed! Thank you Asha for making our wedding cake a dream come true!
November 2018
Did you find this review helpful?
1
0