SunHorse Weddings
---
About
We eat, sleep, and breathe destination weddings in Isla Mujeres, Mexico. We sweat the small stuff so that you can walk away knowing that your wedding was the most unforgettable and unique event of your life.
As the only American-owned wedding planning company on the Island, we make it easy for you and your guests to enjoy the enchantment of a distant Caribbean island without having to worry about speaking another language or navigating a new place.
We bring wedding industry standards and the latest trends to dreamy Isla Mujeres, and all you have to do is relax and enjoy your special day in paradise.
---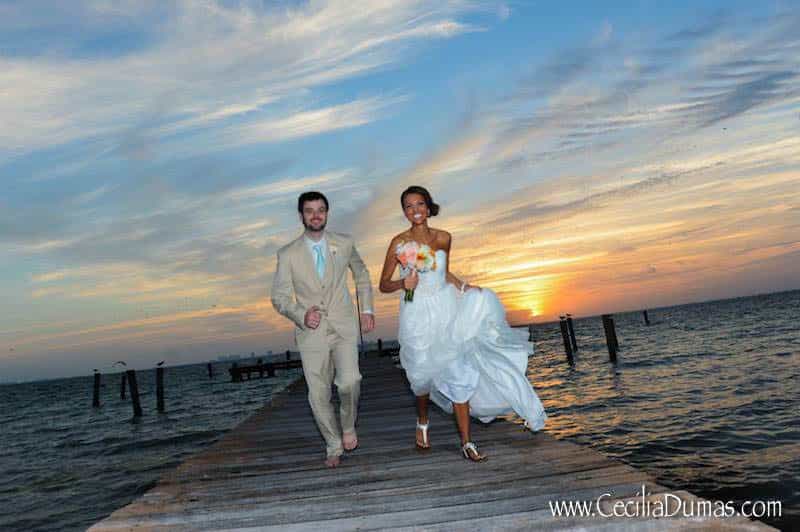 ---
Having been based on Isla Mujeres for the past 14 years, we have cultivated strong relationships with our favorite vendors on the island, from exotic fire dancers to spunky mariachi bands. We work tirelessly to incorporate your choice of vendors into your dream wedding seamlessly!

Our passion is getting to know our couples so that we can translate their style and personalities into an occasion that's true to them!
---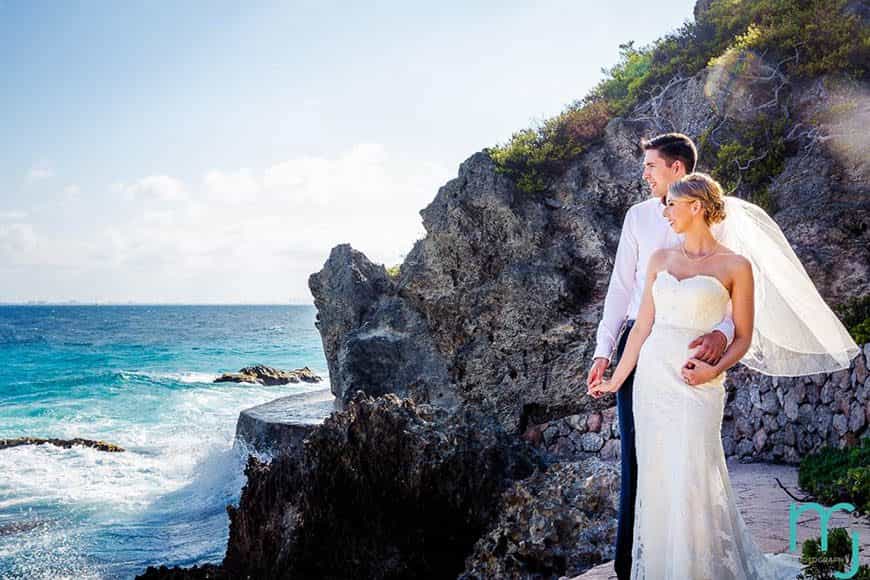 ---
From the moment you and your guests arrive in Isla Mujeres, we are your island liaisons. We believe that you and your family should get to experience the beauty and adventure of Isla Mujeres and we are happy to organize golf cart scavenger hunts, sunset sails, whale shark expeditions, swimming with dolphin or shark excursions, or deep sea fishing trips to keep all of your guests happy and entertained!
With our years of experience and over 400 weddings, we are eager to guide you through all aspects of your wedding planning from "save-the-dates" to the moment you say "I Do".
---
Additional Information
Reviews

Ricky & Ali
Philadelphia, PA
Tiffany & Alex @ SunHorse
If you want a truly perfect wedding, work with Tiffany and Alex at SunHorse Weddings. They are outstanding and allow you to enjoy your special day!
July 2017
Did you find this review helpful?
2
0

Marissa
Houston, TX
Amazing!
My husband and I planned our wedding from Houston, Texas, and Sunhorse helped us stay on track during the whole process via email, phone calls, and visits to Isla Mujeres. Tiffany and Alex were very helpful and patient, and I appreciated that they always responded in a timely manner (not on "island time"). Our guests loved Isla and the wedding was beautiful! Sunhorse Weddings, thank you so much for all that your staff did to make our wedding weekend so special!
June 2017
Did you find this review helpful?
2
0

Arielle Coven
United States
Top of the Line!
Sunhorse Weddings will make any bride's dream come true! This company is extremely high end and professional, and will make the entire wedding planning process seamless! Our wedding planner, Jana, made us feel like family, and did everything she could to bring all of our ideas to life. Planning a destination wedding from afar can be stressful, but Jana was so easy to communicate with. Speaking with her was always a positive experience, and she gave us all the time we needed to make collaborative decisions. Most importantly, Sunhorse Weddings has access to top of the line vendors. Coming from New York City, we were not sure what to expect, but everything from hair to makeup to photography was state of the art! I wish I could have taken the makeup artist back home with me! Sunhorse Weddings gave my husband and I the best day of our lives, and our guests are still talking about how "it was the best wedding" they ever attended.
June 2017
Did you find this review helpful?
1
0