Tobi Tobi
---
About
Tobi Tobi, play music at weddings and events all around the world!
Tobi Tobi play their tunes for all the lovers out there during ceremonies, canapés, first dances and over dinner. Double bass and acoustic guitar and vocals, they learn your favourite songs to make your special moments magic. Playing a variety of music from most genres, old-school to new, Roy Orbison to Beyoncé, Mumford and Sons, Vance Joy and beyond – this perfect pair will make your wedding melody dreams come true.
---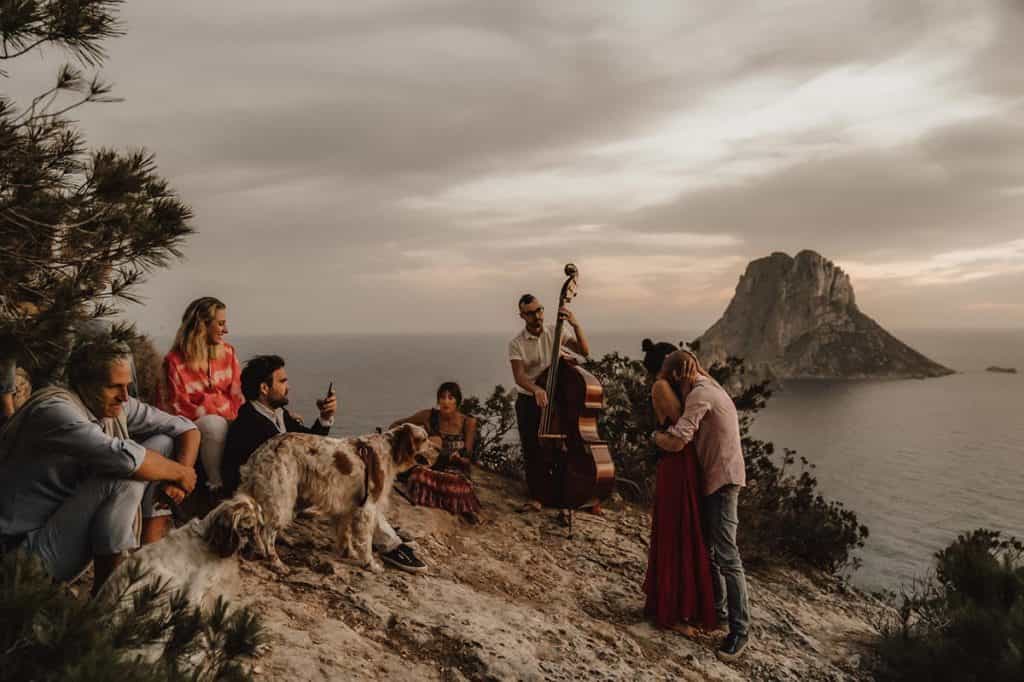 ---
Travelling around the world whilst making weddings unforgettable, is what makes their hearts go boom!
Together, Renee and Jamie are the perfect balance of sound and creativity. With Renee having signed to Universal Records when she was 22 and Jamie attending VCA and writing and playing in various bands around Melbourne, the pair decided to collaborate and soon after Tobi Tobi was born.
They share a passion for travel and playing music, which has lead them to weddings and they haven't look back since. Their craft is based upon feeling, and in turn their music sets the mood for the atmosphere and ambience you wish to create. They have just released a single 'Ice and Rum' available now on i-tunes, with more coming soon – watch this space!
France, Italy, Spain, Portugal, Africa
---
Based in sweet ol Melbourne town, tobi tobi play wedding ceremonies, canapé sets and events all around the world*!
Current Europe Travel Dates:
July - September 2020
Email us at
Tobi Tobi - Dreams, the Cranberries
Tobi Tobi - 500 Miles
The Green Reeds - Cheek t
Tobi Music in Orvieto, Um
Tim and Anna Robards Wedd
Cant help falling in love
The Cinematic Orchestra -
Reviews

Laury
Italy
Insanely unbelievable,
Thank you so so much for Saturday you were insanely unbelievable, everyone commented on your soothing beautiful voice :) you made the ceremony so special for us. I wish we got to spend some more time with you, we should have asked you to stay for some cocktails and aperitif, so sorry we forgot to ask you. I hope you had a good time? I really can't wait to see the video footage so we can relive the day, it went so quickly! Thank you again for everything you were amazing and made our wedding day so special.Hope the rest of your travels go well.
October 2019
Did you find this review helpful?
0
0

Jess and David
Biggest thank you
We just wanted to say the biggest thank you for playing at our wedding on Friday, we were so lucky to have you play and your music was just amazing! We had so many comments about how magical the ceremony at the portico was and your music was such a huge part of that. We couldn't have been happier and so glad we got to listen to your set at Half Acre too which was the best! If you have any little videos practicing we would love to watch them, we just want to watch you guys play on loop :)! & as soon as we receive any photos or video footage we will send you through a copy so you have them too. Thank you again so much it was just the best!
October 2019
Did you find this review helpful?
0
0

Robynn & Jon
Where do we start
Where do we start? I really wanted to leave a review/feedback for you but didn't know where! So here I go haha(Instagram comment). You two are a beautiful couple, thank you for sharing your music and soulful voice at our wedding. I knew from the first moment I heard you online that you were special and that you sing from a place deep within. I cried the first time I heard you sing, and I teared up again with the music you shared with us on our special day. I thoroughly enjoyed your rendition of I won't give up, I knew it from the start that you would do an amazing job. Thank you for all the songs you learned for our wedding. Our guests were all raving about your music and your voice. Thank you for making our day extra special :) much love,
October 2019
Did you find this review helpful?
0
0