Bespokes
---
About
Bespokes offer an amazing fleet consisting of over 50 unique and stunning cars, so we can cater for any couple's personal preferences. Whether you are looking for a classic car with vintage glamour or something more modern and sophisticated, we'll help you'll find something perfect for your special day.
Classic cars for a fairy-tale wedding
Some of our most popular choices for wedding car hire include the classic E-type Jaguar and elegant Austin Healey and Morgan models. These cars have always been in high demand for weddings due to their timelessness, classic style. They are perfect for those who are looking for a car to fit in with a traditional theme or for brides who want their transport to make them feel like royalty on their special day.
Wedding car hire to complement a glamorous occasion
For a sleek and sophisticated look, our range of Aston Martins is the perfect choice for wedding transportation. These cars are the ultimate in luxury motoring and will bring effortless glamour to any wedding. They are also a great way for the groom and his groomsmen to arrive in style, especially if they are fans of James Bond who, just like the Aston Martin, is the ultimate British icon. No car has more class than the stunning range of Aston Martin cars we have in our fleet.
Stand out from the crowd with a unique wedding car hire choice
A wedding day is an extraordinary day for every couple, so why not make your wedding car hire choice just as extraordinary with one of our prestigious supercars? With a variety of different supercar marques available, including Ferrari, Lamborghini and McLaren, you can really make an entrance and ensure your wedding day will be one that you will never forget. Experience a once in a lifetime ride and amaze your guests by hiring one of our supercars for your special day.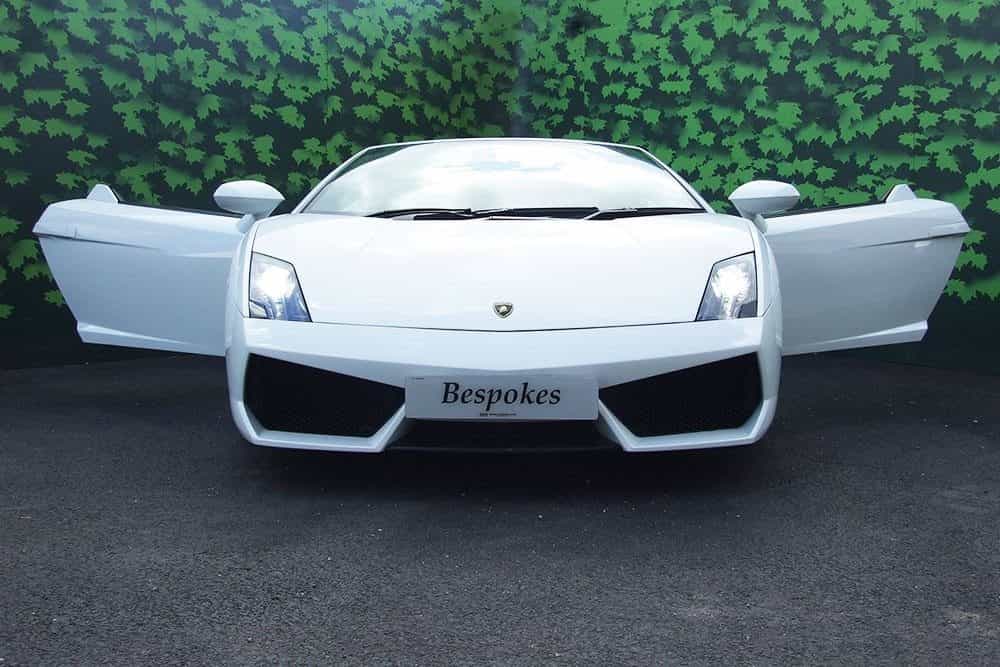 A wedding car hire service tailored to your needs
At Bespokes, our team strive to ensure that the wedding car hire service we provide exceeds every customer's expectations, whatever their requirements. We will work with you to ensure that your wedding transportation fits in with every detail of your special day perfectly.
We can offer advice on the best options to complement your own style and the other arrangements you have made for your wedding day. We will even make recommendations based on whether you would like to add your own decorations, such as ribbons or balloons, to the car.
Of course, your chosen car will be immaculate and ready for use when you need it. We offer a variety of options for delivery or collection throughout the UK and are happy to work with you to accommodate your requirements.
Contact
Unit 9 Blenheim Court
62 Brewery Road, London
N7 9NY
United Kingdom
Hours
MON: 9.00am - 5.30pm TUE: 9.00am - 5.30pm WED: 9.00am - 5.30pm THU: 9.00am - 5.30pm FRI 9.00am - 5.30pm SAT 9.00am - 1.00pm SUN: CLOSED