Moyses Stevens
---
About
Established in 1876, Moyses Stevens is one of London's oldest and most prestigious florists. An enduring brand with a Royal Warrant from Charles, Prince of Wales, we supply bespoke wedding and event flowers to some of the most prominent members of London society.
Our dedicated team of international florists have a vast wealth of experience catering for weddings all over the capital. From large events to more intimate ceremonies, we have designed, produced and installed floral arrangements of every imaginable style throughout our long history.
---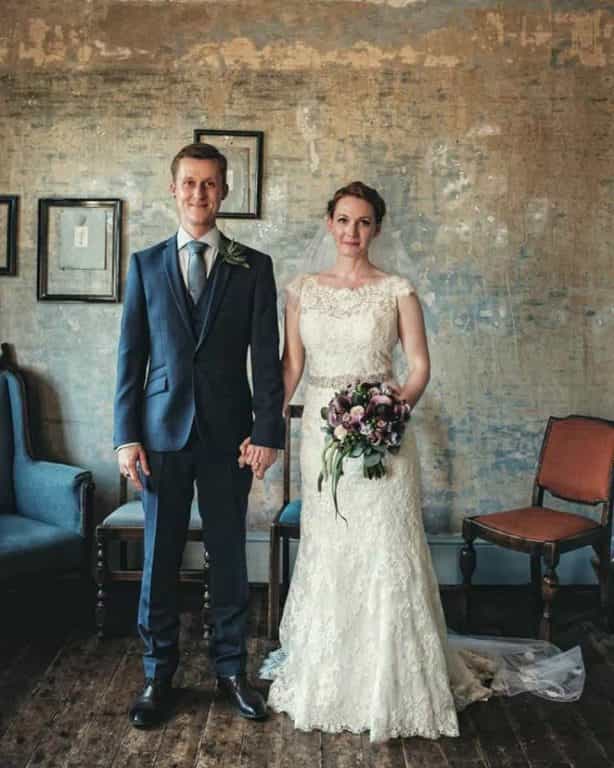 ---
A regular participant at the Chelsea in Bloom and Belgravia in Bloom competitions, Moyses Stevens has always been a leader in luxury wedding design, producing bespoke wedding floristry that balances a reverence for tradition with an eye for the contemporary.
While always looking to remain relevant in the 21st century, we take pride in our heritage and history; a history that has brought us from our origins in Berkley Square to a position as one of London's most recognisable floristry brands. Today, we are as committed to creating truly unique floral arrangements for our clients as we were 141 years ago.
The planning for your wedding can be fraught with complications and we want our part in the day to run without a hitch. For this reason, we offer a complete service including flowers, vases, a same-day delivery service, onsite installation, transportation and removal. We are also happy to produce mock-ups for our clients to help gauge the real-life specifics of colour, texture and tone.
Arrange a free consultation with a member of a Weddings Team today and they can provide you with all the information, inspiration and help you need in moving your ideas forward.
Frequently Asked Questions:
Q. What services do you offer?
A. We provide everything you could need for flawless wedding flowers. Whether you want table decorations, large centrepieces, buttonholes, corsages, floral arches, bridal bouquets, bridesmaid's flowers or all of the above, we can help.
We also offer a large selection of vases to hire along with candelabras and artificial flowers. Installation by our team is also included, along with venue set up and removal.
Q. How far in advance should I contact you?
A. It is always best to contact us well in advance of the big day but we know sometimes things are required at a shorter notice.
If this is the case (and you do not need specific flowers we would need to source) we can always try to organise events at shorter notice.
We always treat each of our requests individually and thus we encourage prospective brides to discuss dates (especially if urgent) with our team as soon as possible.
Q. Do you design personalised bridal bouquets?
A. Yes. We design bespoke bridal arrangements to the specifications set out by each bride. Whatever your requirements in terms of colour or type of flower, every bouquet is completely unique.
Q. Is there a charge for travelling?
A. Yes. As a London based florist, we do charge a fee for transport to a wedding outside the capital. The fee will be based on distance and we can provide a quote on request.
Q. Can I meet with the florist who will organise the flowers for my wedding?
A. You can organise and book a free wedding consultation easily at Flowers Station. Once you have had a chance to meet with one of our team, you can choose to have that particular member arranging all the flowers for the wedding and overseeing every aspect as the head designer for your event.
Q. What are your tips for choosing the perfect wedding flowers?
A. Consider these points while discussing options with our team.
Your colour scheme. Are the flowers you want available in orange/red/purple or are you happy with a broader pallet? Our florists can give you all the advice you need regarding colour options, style and what is ideally suited to your event.
The season. Certain flowers have very specific seasonal availability. Check with your florist to discuss the options and find out if any hard to come by flowers can be specially sourced.
Your Venue. Though flowers can realistically be matched to any location, some wedding venues are better served by a specific style of floristry or flower. For example, a large, high ceilinged space would benefit from bold, strong blooms such as the hydrangea.
Also, make sure you have a good understanding of the florist overseeing your wedding: make sure you are seeing eye-to-eye and they have taken on your ideas on-board in the way you want.
Contact
188 Pavilion Road
London, England SW3 2BF
United Kingdom
Additional Locations
324a Regents Street
City of London, London, England W1B 3BJ
United Kingdom
Hampstead Garden Suburb
788a Finchley Road
London, England NW11 7TJ
United Kingdom
53 Elizabeth Street
Belgravia
London, England SW1W 9PP
United Kingdom