Cottonwood Studios
---
About
We are Kari and Caleb Nichols, and we love capturing love. After 10 years of experience and over 250 weddings captured, it's still our goal to create unique art for every single couple we have the opportunity to photograph. We adore seizing that one moment of emotion through our lens and immortalizing forever the laughter or tears that a wedding day brings. The highest praise we can receive is to hear that when our couples look through their photographs, they remember how they felt on their wedding day--not just what they did.
---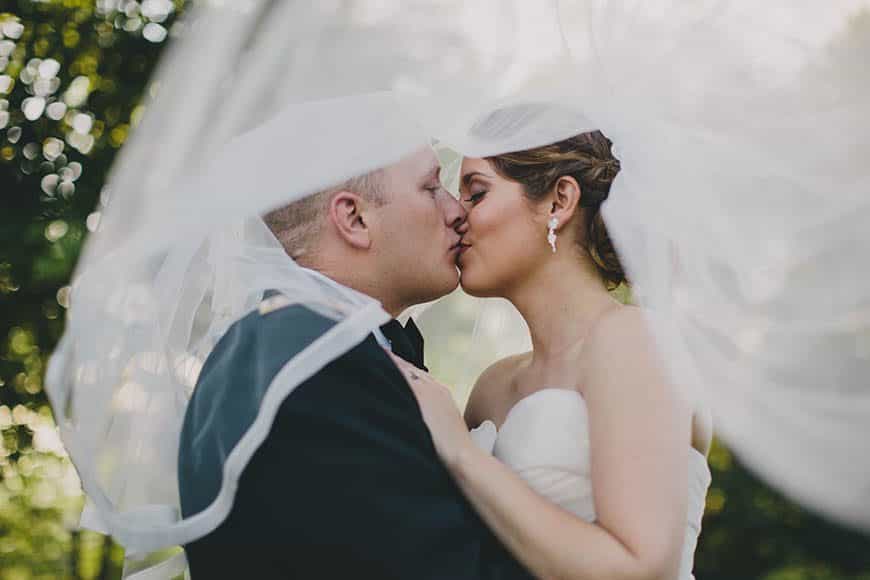 ---
We want to get to know every couple on a personal level so we can truly understand how to capture you in your most natural form--if you're giggly, we want you to be giggly...if you're more serious, we want you to be serious. We have worked all over the world, including New York, Thailand, the UK, Austria, Germany, and (of course) France. We love to travel, and if you're heading off to an exotic location, we probably *need* to go with you to capture your big day.
---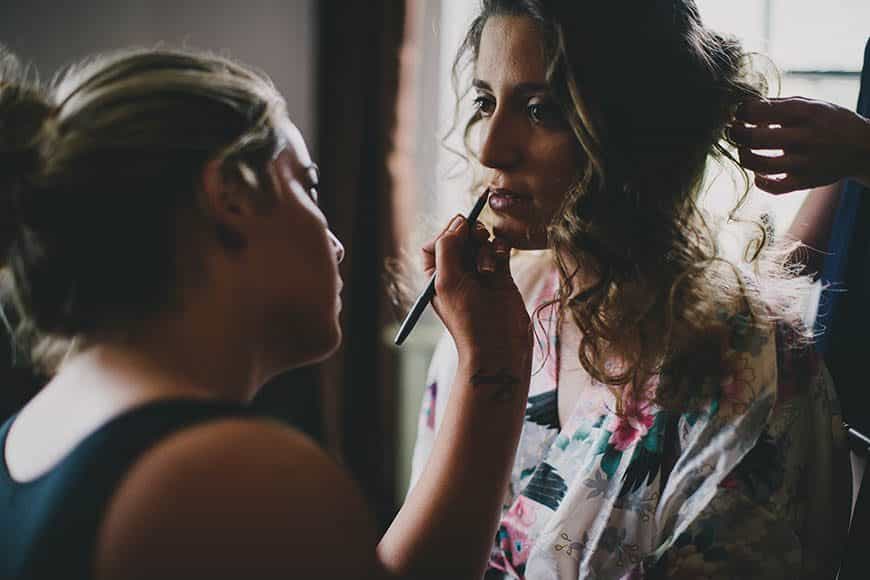 ---
Because there are two of us, we always work in tandem and *fingers crossed* never miss special moments. While Kari photographs the bride getting ready, Caleb is with the groom. While Kari photographs the processional of the family and bride from the front of the ceremony location, Caleb is in the back capturing the last few moments of excitement before the bride walks down the aisle. We are always working from two unique perspectives, which allows us to provide a much more comprehensive set of images than one photographer can provide alone.
---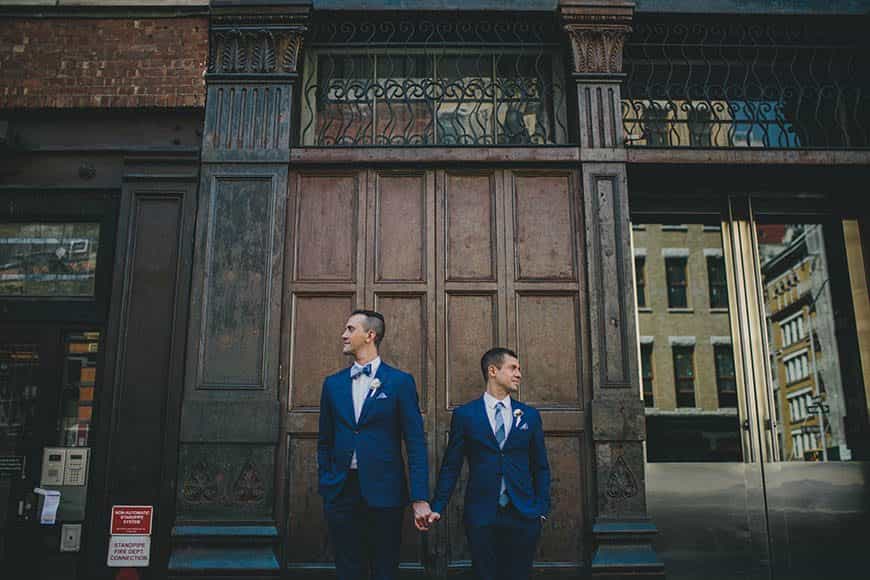 ---
We do our best to remain as unobtrusive and hidden on the wedding day as possible. One of our favorite things to hear at the end of a ceremony is, "We never even saw you!" We want our brides and grooms to remain the center of attention all day long. We even dress to look like wedding guests so we won't distract.
If possible, we always want to meet with our couples face-to-face before the wedding day. It's important for us to understand how you work together as a couple--what makes you laugh, what makes you cry. Basically--how can we find the real emotions from you while we're capturing photos. One of our favorite ways to discover how a couple works best together is to do a pre-wedding session. If we can make our schedules and travel locations work together, we always try to provide a complimentary engagement session just so you can understand how we work and visa-versa. This makes the wedding day much easier for everyone!
---
---
We adore the beautiful architecture of Paris and the sweeping landscapes of Provence. In our opinion, France is the ideal wedding destination. Whether we get to photograph at a chateau or train station or coastline, the beauty of France never ceases to amaze us.
Contact
1 Rue de l'Épine, 67000

France
Additional Locations
Marseille
Lisbon
Portugal
Reviews

Michael Klueber
San Jose, CA
Lucky Groom!
When my wife and her friend were searching online for wedding photographers ~1 year before our wedding date, they stumbled upon Cottonwood Studios' Instagram. My wife, who has even higher standards for photographers than she has for a husband, was extremely impressed, and she made it clear that we HAD to get Cottonwood at all costs - even if it meant moving our wedding date if Cottonwood was unavailable! I won't comment too much on the photos themselves since everyone can see Cottonwood's work via Instagram, their portfolio, etc, but I do want to discuss the means to the end - the process of working with Caleb and Kari. Starting with the engagement shoot, it couldn't have been easier working out a shooting day with Cottonwood. FYI, Caleb and Kari live outside the U.S. and work events all over the world, so it is good to discuss with them when they will be in your region. Fortunately for us, they were in NYC already when we wanted to have our engagement shoot, so we coordinated a shoot in Brooklyn. Speaking of that shoot in Brooklyn, we were able to leverage Caleb and Kari's expertise - they had shot in that location years ago and still remembered some really cool areas to shoot. The whole evening/night, they were extremely personable and we had a lot of fun. They helped us carry around some 2nd outfits which we changed into and they didn't seem tired even though we put a few miles on our feet that night. So recap, they were accessible and helpful during the shoot and were great at suggesting poses, positioning us, and getting some great, natural reactions out of us. Moving onto the wedding day: Caleb and Kari have great style so they looked great at our wedding. Caleb arrived at the Groom's room in the morning to snap the guys getting ready while Kari did the same with the Bride and the ladies. Caleb and Kari fit right in and there was never any awkward moments. The entire wedding day, which was breakfast to midnight, was a very long day with no breaks, but Caleb and Kari also had a lot of energy and kept the great suggestions coming the whole time. Same as the engagement shoot, we again had a lot of fun with them and got great photos in the process! One of the neat things I noticed was how excited Caleb and Kari were immediately after they took great photos. Caleb or Kari would show each other thumbnails on the camera screen (which is actually pretty big these days), and they would both get so excited - which got me and my wife very excited, too! Then they would show us, and we could see first-hand how their vision would pay-off and that we would get the same type of great pictures we saw on Instagram months earlier but with us in the pictures this time! For my last point, I want to quickly mention that I had a lot of friends coming up to me at the wedding telling me how "friendly and cool" the photographers were. A lot of other friends asked for their information, too - now I think I know who might be getting engaged soon! Overall, my wife and I could not be happier with having Cottonwood as the photographers for our engagement shoot and our wedding.
September 2017
Did you find this review helpful?
2
0