Matteo Cuzzola Photography
---
About
I am a vastly experienced and professional Italian photographer, who is also most fortunate to be an international wedding photographer based in Milan, near the stunning Lakeside area of Como.
---
---
My enduring passion for photography ensures that I am always on the move and I am happy to travel to wherever my valued clients wish to be photographed.
I am proud and honored to pursue my love of wedding photography and gain immense satisfaction in immortalising the emotional intensity and sheer beauty of weddings throughout Italy but also further afield.
---
---
My work takes me principally to the most glamorous and picturesque regions of Bel Paese, including Venice, Tuscany and The Italian Lakes… especially Lago di Como, Lago Maggiore and Lago di Garda. I am also regularly invited to Italy's most historic and cultural cities, from the Eternal City of Rome, the timeless city of Florence, to the beautiful south, including Sorrento and it's surrounding islands.
---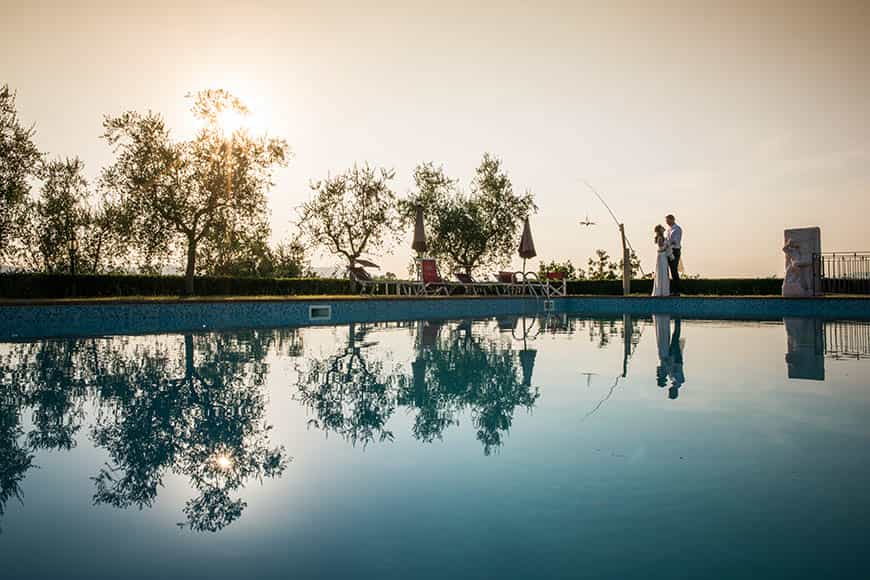 ---
The European fashion capitals of London, Paris, and Madrid are home to many of my favourite destination weddings memories…
Whatever the location my goal is always the same: to capture those unique 'once in a lifetime' moments and emotions of your wedding day.
---
---
I look forward to chronicling your Big Event in the most unobtrusive way possible and to helping you tell your own personal romantic story… and to framing you both.
Contact
LAKE COMO, Italian Lakes
Italy
Reviews

Gabriella
Highly Recommended
Matteo did a beautiful job with our wedding photos. His pictures are very artistic and there is great usage of black and white filters. I feel like our photos are timeless and truly capture the essence of our day. Not only are the pictures stunning, Matteo was fun to work with, very professional and delivered our photos to us earlier than promised. I highly recommend him and his work!
November 2017
Did you find this review helpful?
0
0

Polly and Michael
The Perfect Photographer
We knew Matteo was the perfect photographer for our wedding day from the moment we first met with him back in 2016. He is absolutely charming, attentive and really took the time to understand what we were looking for him to capture on our day. On the run up to the wedding Matteo was always contactable despite him being very busy with wedding season already underway. On the day itself as soon as he arrived the bridal party instantly felt more relaxed. He was so calm and reassuring, he even helped my sister and I (bride) with my veil! We didn't feel as though we had a photographer intruding on our day, as we consider Matteo a friend, as did all our guests. It was a pleasure to have him there. We LOVE our photos, all 990 of them!!! Michael and I can never thank Matteo enough for all his support, friendship and most importantly his amazing photos. We shall forever cherish the memories he so beautifully captured. Polly & Michael Dell'Armi
November 2017
Did you find this review helpful?
0
0