Weddings By Emily Charlotte
---
About
Weddings by Emily Charlotte (WBEC) offer a comprehensive and personal end-to-end wedding planning experience from your initial concept to discrete coordination on the day.
Specializing in weddings in the South of England, particularly Sussex, Surrey, Kent, Hampshire, Dorset, (& beyond), and destination weddings in Italy, more specifically Tuscany and the Amalfi Coast & Sorrento, Weddings by Emily Charlotte provide professional guidance and support throughout the planning process.
WBEC is the right choice for modern professionals with a strong idea of how they envisage their sophisticated, stylish wedding; replacing previous wedding 'must-do's' with their own personal traditions and touches.
---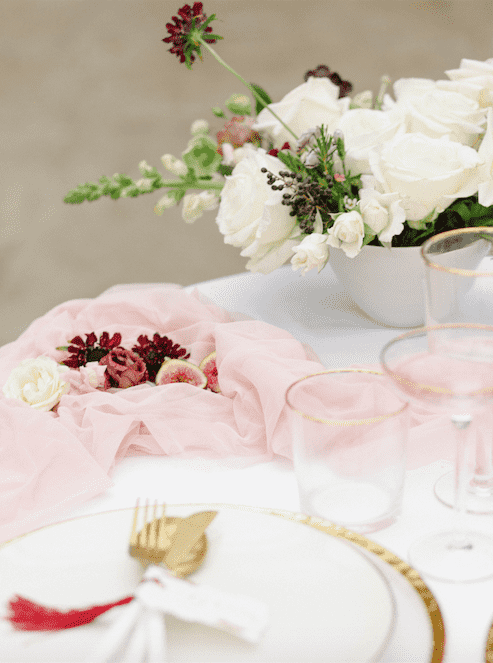 ---
Owner and primary planner Emily Charlotte, together with a small, hand-picked team of independent partner planners, relish the opportunity to work which each couple and their own individual requirements, providing a three-step approach to planning.
1) Honest & Reliable
Regular and clear communication is top of our agenda. We will always be honest with you and will advise if an idea needs further consideration or will challenge your budget. Our choice of carefully selected, experienced suppliers ensures that we can deliver your wedding with confidence and to a standard of seamless execution.
2) Methodical & Organized
Organization is at the heart of everything we do. We understand that the modern couple rarely has the spare time required to plan a wedding with meticulous attention to detail. At Weddings by Emily Charlotte, we alleviate this stress by making suggestions, managing all bookings and supplier relationships and providing as much guidance as you need, whilst ensuring you remain the primary decision maker and are, of course, kept up to date with the planning process. From the beginning, we make the progress you want, at the speed that you want.
3) Friendly & Personal
Planning a wedding involves a lot of communication; it's likely that we'll be working together for anything from 6 months to 2 years, so, from the beginning, it's important that you feel we can understand your vision and that our work style suits yours.
At WBEC we pride ourselves on our friendly and approachable, yet professional, demeanour. We'll speak regularly and your dedicated planner, Emily Charlotte, always ensures emails are answered quickly and effectively.
All of our couples should always feel they can pick up the phone and chat through any concerns or ideas they may have.
For more information, or to discuss your wedding plans, please do get in touch with Emily Charlotte on [email protected] or +7732 267 316.
---
Additional Information
Contact
9 Weston Avenue, Horsham
West Sussex, England RH12 3XE
United Kingdom
Reviews

Amanda & Joe
United Kingdom
Organised
Emily you have been such a massive part of our wedding process and I honestly do not know what I would have done without you. I found you on a blog post you had written about 2 years ago now and the words you wrote screamed out to me, as you were exactly what we were looking for! From the beginning to end you have been impeccably organised - loving an excel spreadsheet which went down very well with the Husband! (Still feels weird calling him that!) This helped us not feel stressed, and also enabled us to know exactly where we were in planning our wedding. Every email you responded to super fast, and I am going to miss our email chats as you have become a regular in my email inbox. I can't imagine how many emails we have sent each other over 18 months! Absolutely brilliant wedding planner, and our wedding in Tuscany, Italy was the dream we both wanted. Thanks Emily for listening to our needs, wants and requests... and delivering the most PERFECT wedding! It was everything and more that we had hoped for. Anyone looking to get married abroad in Italy or here in the UK and feel a little overwhelmed in how to plan a wedding... This lady is for you! She is incredibly talented and brilliant at her job. I honestly wouldn't have known where to start without her!
December 2017
Did you find this review helpful?
0
0

Amy & Sean
UK
Beautiful
Emily enabled us to have the most beautiful wedding and 3 days with our guests - it was better than we could've ever imagined. She was amazingly organised and meticulous; no email or question went unanswered and she ensured the whole process was almost stress-free! We can't thank her and her team enough. It was a day we'll never forget.
December 2017
Did you find this review helpful?
0
0

Daniela & Theo
United Kingdom
Wedding of our dreams
Emily was our wedding planner for our magical wedding in Sorrento, Italy in August 2017. We could not have done it without her and she went above and beyond all of our expectations. She is organised, methodical and a pleasure to work with. We not only had the wedding of our dreams but also gained a new friend in the process.
December 2017
Did you find this review helpful?
0
0