Emozioni Wedding & Events
---
About
"Emozioni Wedding & Events" is a startup and dynamic company born in 2007 specialized in the organization of weddings and events in Costa Smeralda and all over Sardinia.
Valeria Setzu, founder of the company, in addition to the love and efforts she puts in her work, she has a ten-year experience in this field and along with her staff will help to make your wedding magic and elegant, taking care of each detail of your special day. Simplicity and elegance are the winning features that distinguish "Emozioni Wedding & Events".
---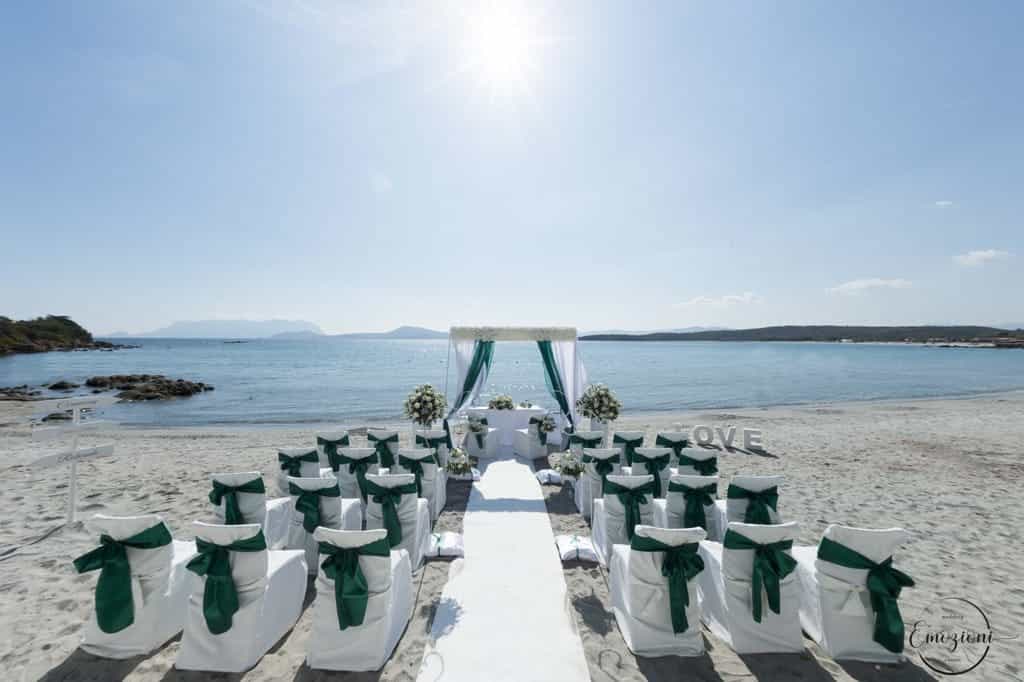 ---
Sardinia offers limitless choices for those who want to get married in an exclusive venue or are looking for something out of the ordinary. Beach restaurants in secluded bays, private villas with beautiful gardens for outdoor receptions, country mansions and farmhouses immersed in the lush Mediterranean vegetation, modern restaurants for candlelight dinners, prestigious boats for sunset celebrations, charming hotels and a luxury lighthouse by the sea.
These are only a few examples of wedding venues that we can offer to make your wedding in Sardinia absolutely unforgettable.
---
Additional Information
Emozioni Wedding & Events Olbia Costa Smeralda
Contact
Setzu Valeria Via copenhagen, 78
Sardinia
Italy