Sanda Pandza Events
---
About
"Everything is in constant evolution: fashions, traditions and customs, we can find ourselves in different places, always meeting a new people, we can express ourselves through classic or modern styles, enrich ourselves with new experiences, growing day by day. And, in all this time, short or long that is, we are always perfectly conscious that our real costumer will always be the same: Love"
Sanda Pandza Events company was born in 2001. Thanks to the keen sense of organization, creativity and determination, the impeccable professionalism together with confidentiality that the name of Sanda Pandza Events became in a few years the synonym for the excellence of the top luxury weddings.
---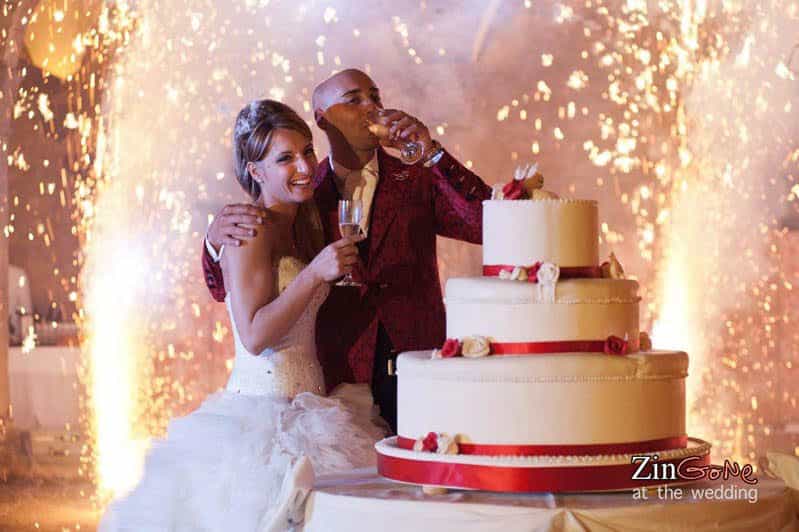 ---
Over the years Sanda Pandza organized prestigious events and internationally renowned marriages, among which stand out the names of the most important Hollywood A-list couples: Tom Cruise & Katie Holmes (2006), Mena Suvari and Simone Sestito (2010). In August 2012 Sanda Pandza collaborated with Bentleys Entertainment as a venue coordinator for the wedding of Petra Ecclestone and James Stunt. In 2012 she founded the Association WIP – Wedding Italian Professionals and became the producer of WIP Channel, today the most important reference point in the wedding world.
Sanda Pandza Events is able to design and create unique Tailor Made events and weddings: starting from venue research to complete event design in collaboration with a highly qualified team of providers to ensure the unforgettable events.
---
Additional Information
Anna & Joe's wedding at the Odescalchi Castle
Sanda Pandza Wedding & Event Planner - "All about Love"
Contact
Via Cosseria, 2 - 00192
Rome, Lazio
Italy
Reviews

ANNALENA AND ROBERTO
London
confident
We couldn't have been happier for choosing Sanda as our wedding planner! From the moment we first met with Sanda, we felt confident that planning our Big Day was in safe hands. That was very important to us as our wedding was going to be destination wedding in Italy, while we were living in the UK. Throughout the 8 months of planning, her professionalism, attention to detail and warm personality made us feel relaxed and free of worries. She is super organized and provides 5-Star service. Our wedding was beyond my expectations and I would highly recommend her to any bride to be!
October 2017
Did you find this review helpful?
0
0

ANNA & JOSEPH
Washington
professional
Sanda is not only the consummate professional when it comes to her job, with impeccable taste and unwavering attention to detail, but she is also beautiful inside and out. Girls, if you are planning your area wedding in Italy, I highly recommend Sanda. She was Tom Cruise's wedding planner, so you know she gets the job done right!
October 2017
Did you find this review helpful?
0
0

EEMAN AND SHANE (Dubai)
Dubai
special day
I would recommend Sanda without a doubt in my mind to anyone going to Italy for a wedding! She made the most of everything for our special day and she worked closely with us as a friend rather than a business partner. She is first and foremost, a very professional person and will go out of her way to find you only the best! Thank you so much for organizing the most special day of my life and making it perfect!!!
October 2017
Did you find this review helpful?
0
0