Events By Nichole
---
About
Events by Nichole will make your next event unforgettable!
Awarded the 2017 Wedding Specialist of the Year for the U.S Virgin Islands Luxury Travel by Luxury Travel Guide, and Wedding Wire's Couples' Choice Award, Nichole Reed has been planning and coordinating memorable events since 2004.
---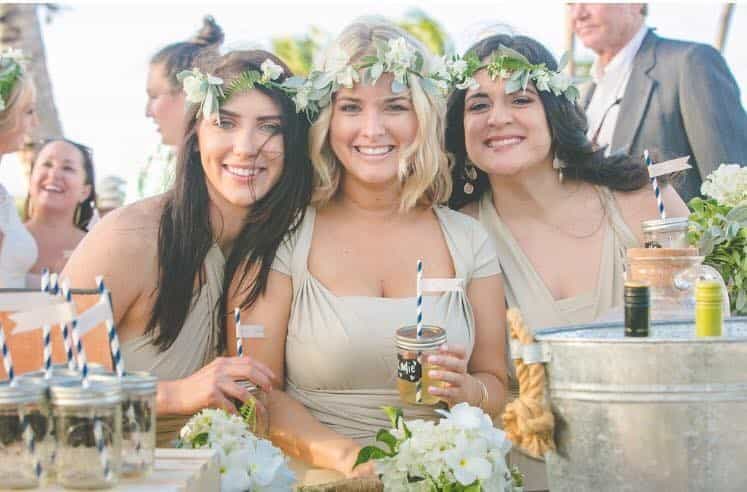 ---
With Events by Nichole, she puts her wealth of skills to good use by coordinating corporate events, birthday parties, cocktail parties, holiday events, luncheons, weddings, political functions, and non-profit events.
Whether you are planning an intimate gathering for 10 or a celebration for 500, Events by Nichole, will help create a wonderful experience for you and your guests, as well as make your dreams a reality.​
Events by Nichole's organizational skills are exceptional as she arranges the finer details and bigger picture of a georgeous day for you, your friends and family.
---
Additional Information
Contact
P.O. Box 24961 Christiansted, VI 00824
Philadelphia, Northeast
United States of America
Reviews

Annalise & John Allemand
USA
dream come true
Nichole was the epitome of a professional wedding expert. She was easy to talk to and confident in her ability to make the wedding perfect! Nichole has great relationships with several vendors on the island. If anything looked like it wasn't going to work out as planned, Nichole quickly had a solution. She has an eye for detail and her visions are elegant and classy. Nichole absolutely made our wedding a dream come true. Thank you for your hard work and tremendous effort. John and I will always be grateful!!
December 2017
Did you find this review helpful?
1
0

Brianna & Ryan Nelthrope
United Kingdom
ABOVE AND BEYOND
I went into wedding planning with ZERO clue where to start, what to do, and even what I liked. Nichole helped me every step of the way!! She had great ideas, awesome vendors, and was so easy to speak to. In the end, the wedding was absolutely magical and she went ABOVE AND BEYOND what I imagined that day to look like and be, especially considering it was down pouring and a storm hours before, she stayed in the rain, set everything up, and made it look picture perfect! Nichole is hands down the best and just a great positive person to be around!!
December 2017
Did you find this review helpful?
1
0

Rebecca & Kevin Hensley
United Kingdom
Perfectionist
We used Events by Nichole for our welcome party and rehearsal dinner as well as our wedding day. Nichole and her team did an amazing job bringing our dream wedding week to life. Our guests are still raving about the events and Nichole's special touches that enhanced the atmosphere and decor. With over 200 persons in attendance for our wedding week, there was much to organize and many vendors to coordinate, all of which was done with professionalism and care. Nichole's creative nature added details to our special day that truly "wowed us. I am certainly what one would call a "perfectionist" and my husband is very particular. That being said, at the end of our wedding night, we both agreed that everything was absolutely perfect, our expectations were truly exceeded and Nichole and her team played a very large part in that. If you're looking for someone to create your dream wedding and even more, I would highly recommend Events by Nichole.
December 2017
Did you find this review helpful?
0
0