Mitheo Events
---
About
Mitheo Events Greece Luxury Wedding Planners & Designers
Mitheo Events is your own magical gateway to luxury wedding experiences in Greece, a savvy curator of special moments, a valued concierge and insider, embracing every culture, faith and background.
Mitheo Events is a full-service wedding planning and design agency based in Athens, Greece. Every year we produce only a limited number of fine luxury wedding celebrations which combine breathtaking locations and artful settings with five-star hospitality, the best of Mediterranean gastronomy and spectacular entertainment, catering for discerning and sophisticated couples from across the globe.
Whether you dream of a multi-day wedding celebration in cosmopolitan Mykonos, an intimate ceremony overlooking the Santorini world's famous sunset, a chic wedding reception at the Athenian Riviera or a romantic wedding at a Greek island private villa, we create the perfect setting for your special day and ensure that you and your guests enjoy an experience of a lifetime!
---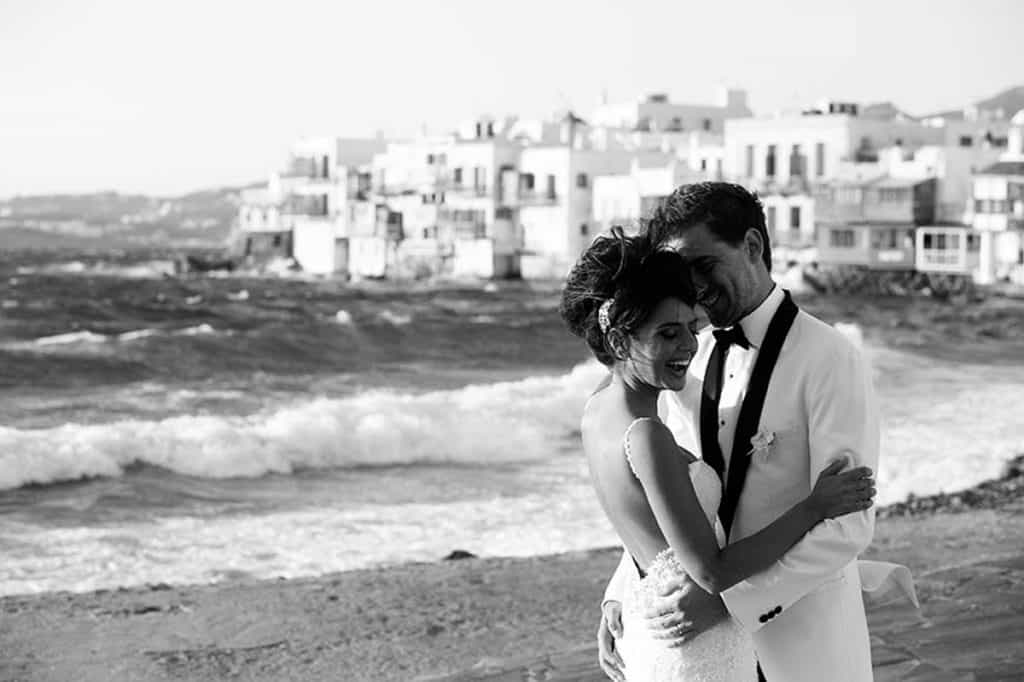 ---
With deep local knowledge of the most coveted wedding destinations, a first-class network of wedding professionals and creative partners, both from Greece and the UK, a direct source to the most exclusive wedding venues in Athens, Mykonos, Santorini and the Greek islands, Mitheo Events will assist you to create the wedding of your dreams.
---
---
Our exceptional production team will plan, coordinate, design and manage your prestigious wedding celebration that is not only seamless but reflects your distinctive personalities as a couple, unique story and shared values. We are always responsive and reachable; dedicated to working closely with you to identify your needs, we define your vision and stay at your side every step of the way, giving you the opportunity to have a stress free experience and full control of your destination wedding event in Greece.
Our flexible and bespoke approach to wedding planning ensures that every aspect of your wedding event will be exactly as you want it to be, according to your particular requirements and expectations, crafted and managed to perfection.
---
---
Insightful guidance and precious support is available at every stage and we pride ourselves for never missing a detail: from personalizing the couple's gift bags, creating stunning tablespaces and staging show stopping elements like a magical fireworks display to having a highly skilled Sommelier pair your chef's delicious creations with superb wines at the most beautiful Greece wedding venues.
Mitheo Events offers bespoke luxury wedding planning, management and design service tailored to the wishes, lifestyle and heritage of our amazing clients. We would love to assist you in planning a magical wedding experience in Greece, one that will exceed your expectations and leave your guests in awe!
Mitheo Events: Marie & George's Santorini Blessing
Contact
37 Proussis Str. Dionisos, 145 76
Athens
Greece
Additional Locations
Santorini
Santorini
Greece
Reviews

Dimitrios & Abby
USA
Elegant Luxury Style Wedding
"When me and my fiance decided on a destination wedding in Greece we knew Michaela with Mitheo Events was our top choice to plan our elegant, luxury wedding! From our first conversation, Michaela and her professional team at Mitheo Events, made us feel totally comfortable and confident that we had chosen the best! Not being a native to Greece, Michaela provided us with an array of luxurious, waterfront venues to choose from that were exactly what we were looking for. She listened to exactly what we wanted and used her creativity to help develop our concept using mood boards, color palettes and so much more. She set-up appts with the utmost wedding professionals, including photographers, videographers, caterers, invitation vendors, hair and make-up artists, that were beyond our expectation. Michaela is readable available by e-mail, phone, and Skype. She helped us find the perfect hotels close to our venue to host our guests from the US. I cannot imagine planning this wedding without the help of Michaela and her team at Mitheo Events! I know they will provide us with our dream wedding! We highly recommend Mitheo Events, as a reliable and experienced destination wedding planner, to anyone who is looking to have a top notch wedding in Greece!"
January 2017
Did you find this review helpful?
1
0