Sarah Linow - Wedding Planner Berlin
---
About
Stress less. Enjoy more. We are specialised in customised wedding planning in Berlin, the surrounding region Brandenburg and the Spanish isle Majorca since 2009.
We are based in Berlin, Germany and we are the biggest wedding planning agency in town. Our full wedding planning includes venue selection, full-scale wedding design, vendor team recruitment and wedding coordination. We're dedicated to making this a fun planning process for you and to create a beautiful wedding that's authentically you.
---
---
Whether you want a modern wedding in a loft, a romantic wedding staged in a castle, an outdoor lakeside or beach wedding for your special day.
You can find wonderful castles or modern wedding locations near Berlin. If you prefer a mountain or a beach wedding we will find amazing locations on Majorca for you.
---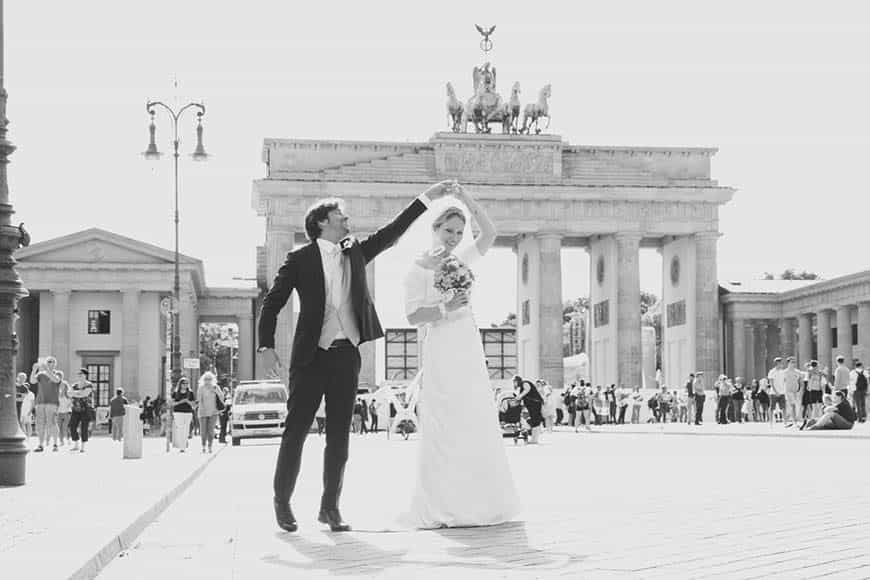 ---
As wedding planners, we are privy to all the most beautiful wedding locations and the latest in wedding trends.
And we also happen to have the best wedding vendors to make you dream come true. Jointly with you, we will come up with a theme design or colour scheme for your wedding and we will execute the plans exactly as detailed.
We are independent wedding planners and will gladly coordinate with your vendors should you already have own contacts.
Look forward to a dream wedding.
You do the dreaming – we'll take care of the planning.
We are Destination & Luxury Wedding Planner for Berlin, Germany and Mallorca.
---
Additional Information
Sarah Linow - Wedding Planner, Weddingplanner Berlin
Contact
Wilhelmshavener Str. 33, 10551
Berlin, Berlin 10551
Germany