Sorrento Sunland Wedding Planners
---
About
Have you ever thought of celebrating your marriage in our wonderful Peninsula?
Based in Sorrento city centre and operating only along the unique towns of the Peninsula and the Amalfi Coast, Sorrento Sunland will help you create your tailored event in an area we have known since ever and of which we can be proud of!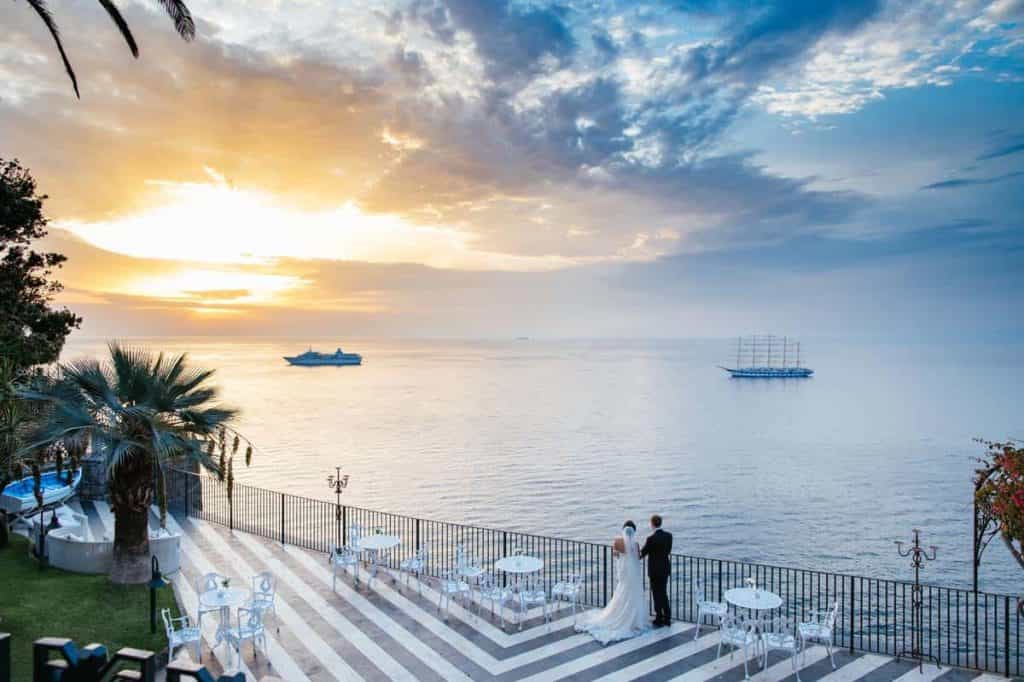 Our experienced wedding planners and co-ordinators offer full assistance and can suggest the best solutions & arrange together the party of your dreams: from selecting the marriage location, the reception venues, photos, entertainment, legal procedures, honeymoon to the smallest details involved in planning your wedding!
Breathtaking views, delicious local food, warm atmosphere and excellent wine. We do thing this is everything you deserve on your wedding day!
CATHERINE & STEVE Trailer
MARCELA+VICTOR trailer
Contact
Via Luigi de Maio, 5, 80067
Sorrento, Amalfi Coast
Italy