Sposa Mediterranea By A&C
---
About
Located on the magnificent Amalfi Coast in Ravello ~ a longtime favorite destination for "the rich and famous"~ is the internationally acclaimed Sposa Mediterranea by A&C dedicated to providing the dream Italian wedding, managed by the incomparable wedding planner Msr. Suita Carrano.
---
---
With a professional, creative, reliable team of professionals from various fields, couples are guaranteed to see their long held fantasy turn into a cherished reality.
No matter how special or grandiose you want your wedding in Italy to be, by working with a handpicked selection of partners in some of Italy's most extraordinary locations throughout the entire Italian territory, we can promise you realize your dream as we seamlessly cover each and every detail.
---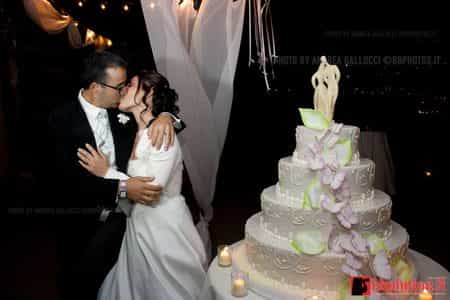 ---
With an exceptional selection of outstanding luxury venues on the Amalfi Coast, Tuscany, Northern Lakes, Cinque Terre and Venice, combined with our passion to fulfill your greatest desires and smallest requests, together we will create a magical unforgettable wedding day that will truly reflects your unique personality and style.
As a Complete Wedding Planner service, we can take care of everything from soup to nuts. From beginning to end with continuous and unlimited e-mail correspondence on; Locations & banqueting, Booking & coordination with all local suppliers, Flora decorations and Lighting design, Music, Bride & Groom attire, Hair & Make-up, cake design, Assistance with legal and religious requirements, photo and video services, music entertainment, transportation, etc.
Thanks to our network of top quality suppliers and partners, we provide tailor-made services so your day can be pure bliss, while leaving all the stress and bothersome tasks to us!
If feeling like a prince and princess staring in your own fantasy production has always been your dream, we can help make that happen. With couples coming to us from UK, USA, Hong Kong, China, India, Brazil and Lithuania, just to name a few, we happily will go to great lengths to make the first page of the story of your marriage the Most Special unmatched day of your life. Viva L'Amore!
Contact
Via Monte Brusara 19A
Campania 84010
Italy
Customers relation's office is located in Hotel Bonadies, Piazza Fontana 5, Ravello.

Hours
Opening hours and days Mon - Sat: 11:00 - 23:00 Sun: by appoinment only +39 333 9191540 +1 323-863-6619 USA/CAN/MEX
[email protected]
[email protected]
/ For (USA/CAN/MEX)