Drive In Style
---
About
Drive in Style organizes hundreds of chauffeured and self driven classic car hires in Tuscany, Umbria, Le Marche and Emilia Romagna every year and offers you an extraordinary selection of painstakingly restored classic cars to choose from.
---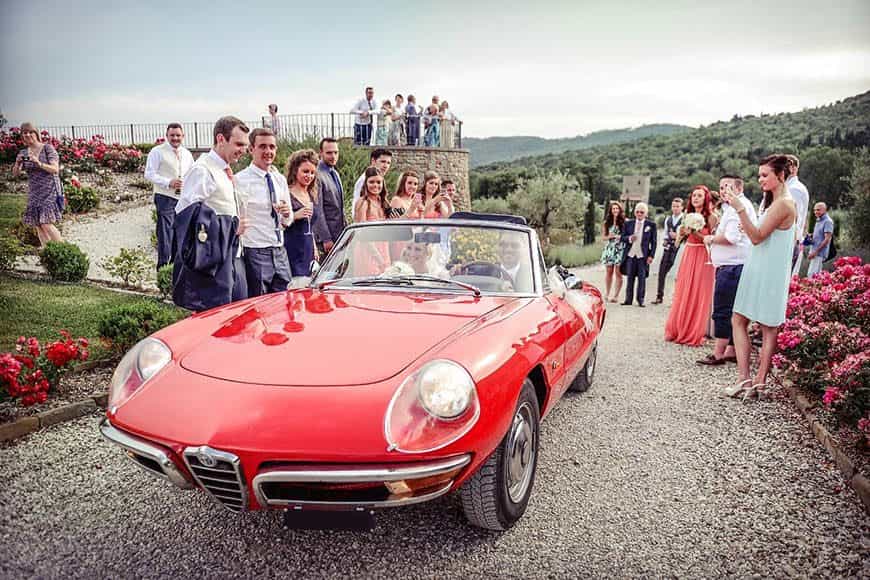 ---
From an imposing Rolls Royce to a sporty Alfa Romeo, from a luxurious Bentley to a stylish Mercedes, from a flower power age VW van to several nostalgic vintage coaches, we always meet your needs! An experienced and stylish chauffeur is part of the top notch service we provide. Also we offer ribbon decorations included in the price.
All our saloons (sedans) and limousine are equipped with an air conditioning system to guarantee a comfortable ride even on the hottest summer days.
For a closer look at our full range of classic vehicles, you can visit our website www.driveinstyle.co.uk where you will also find our competitive, all-inclusive rates and promotions, too!
---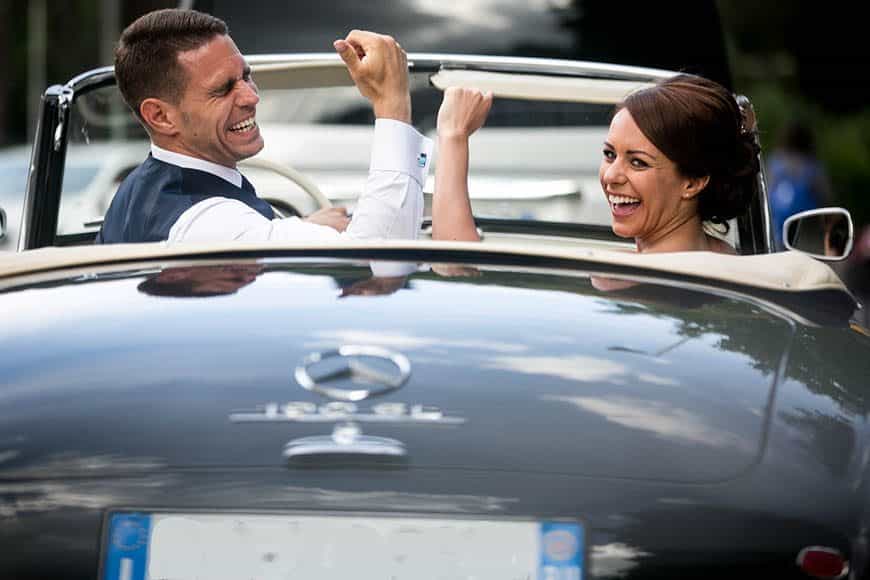 ---
As we know your wedding has to be the best day of your life, we always make sure that the schedule of your car hire absolutely fits into your ceremony plans. In case you opt for a self driven sports car, we'll deliver and collect your vehicle at your villa at the agreed times and at no extra cost (an extra charge will apply for farther locations).
As a matter of course we'll brief the driver on the car and on the habits of local drivers. For additional peace of mind, our driver will stay in the area, making sure that no mishap will happen.
Whether you're looking for a self-drive classic wedding car to hire or a chauffeur driven vintage wedding car, Drive in Style will always cover your needs.
As an extra option, we can help you planning your honeymoon in a Classic Car, for a once in a lifetime experience!
---
---
Why use Drive in Style?
Beautifully restored classic vehicles.
Hundreds of wedding transportation services organized every year
All saloons/sedans equipped with air conditioning
Professional and friendly service
Professional English Speaking chauffeurs stylishly dressed
Flexible serviceCompetitive rates with no hidden extras
Discount on extra cars
Choice of chauffeur and self drive two-seaters hires
Discount on classic car hires for your honeymoon
Most credit cards gladly accepted (American Express, VISA, Mastercard)
Drive in Style is a fully licensed business as required by Italian law. All our cars are registered as vehicle for hire and with a comprehensive insurance coverage, to comply with the current regulations.
Contact
Cortona
Tuscany 52044
Italy
Reviews

Cristiano
A Great Service
You were perfect! Very professional and punctual! A great service! Thank you so much....
December 2017
Did you find this review helpful?
1
0