Chateau Cheronne
---
About
At Chateau Cheronne, we specialize in the creation of magical weddings in France, in one of the most romantic castles in the Loire Valley.
The Cheronne wedding team can take care of every aspect of your wedding planning and we offer a range of packages to suit all budgets: from very Light (Exclusive leasing of the Domain only) to All Inclusive (Accommodation for a few days, catering, Wedding ceremony on the park, cocktail, dinner, party all night, brunch, Photo session, flowers, decoration, make-up, coach / classic car / helicopter, hair, make-up & massage, travel arrangements).
---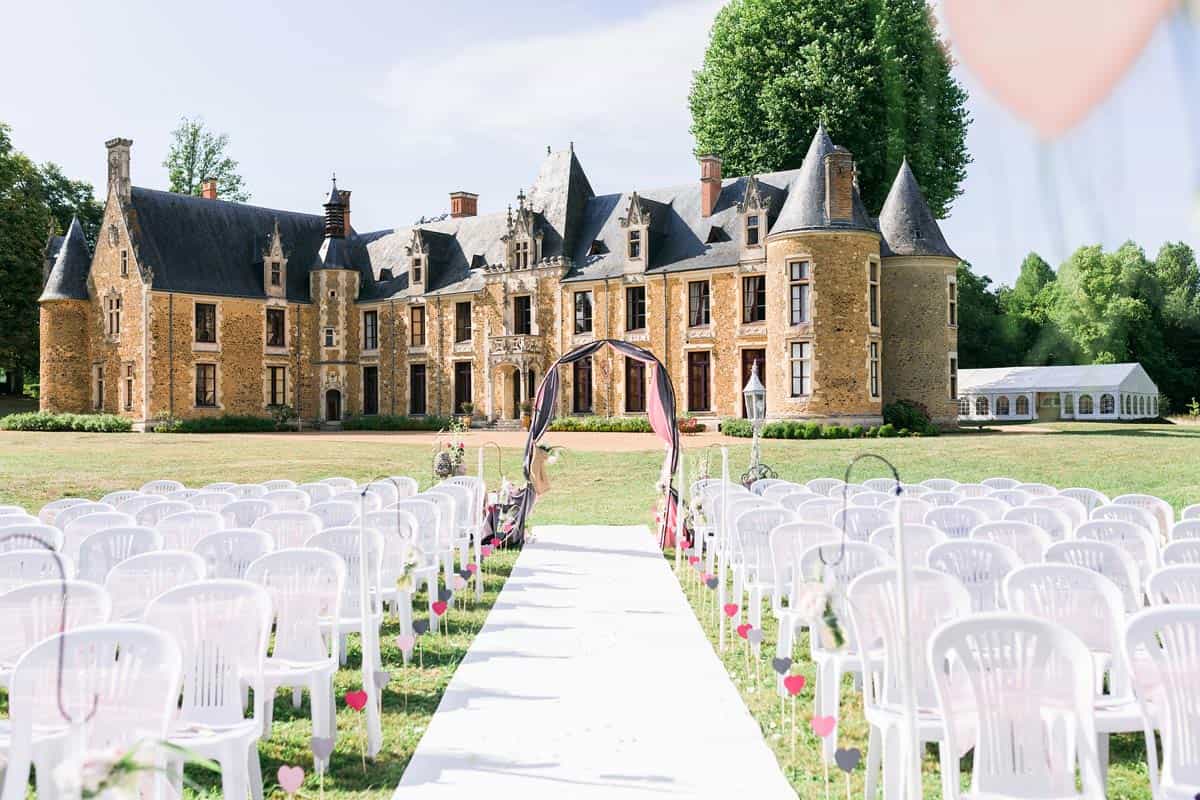 ---
It's now time to enter the domain of Cheronne, which the owner's Grand-mother (the Countess of la Villesbrunne) was always described as "The paradise on earth"! After her long trips around the world (she was the wife of the French ambassador the Count le Saige de la Villesbrunne), they were always coming back to Cheronne.
Château de Cheronne is a private French historical monument which has been fully restored and is available to welcome exclusive weddings and events. Please note that all funds collected are dedicated exclusively to the maintenance and beautification of the Castle.
Located in the middle of 400 hectares of beautiful private woodlands, Cheronne guarantees you privacy for your wedding celebrations, friends and family get together moments. The idea is to enjoy the whole estate without anything to worry about.
At Cheronne the only limit to your wedding planning is your imagination. On top of enjoying an exclusive access to a private family estate of 400 hectares and your private Honeymoon Suite, Cheronne estate also includes:
Dedicated Wedding ceremony area in front of the castle under a 100 years old tree, ideal for a laic ceremony
Private chapel within the castle (max 25 guests - video replay for guests overflow)
Dedicated area for the after ceremony reception in front of the castle
Balcony for your potential wedding speech and/or bouquet throwing to guests
Exceptional backgrounds for your wedding and family photos
Brunch space within the estate grounds
350m2 area for the main reception (360º panoramic views, diner & part ready)
All the equipment you may need (tables, chairs, dance floor, DJ equipment, PA system, mics, video system, basic decoration, heating system, cleaning, electricity and water included)
No time limit for the party & no cork fee (you may bring your own alcohol)
Many upgrades available such as Firework on the lac, chairs covers, colour filters for the castle lighting system, helicopter arrival, classic cars, horse rides or activities for you and your guests.
Anything you wish, just ask the Chéronne wedding team
Usually, our guests love to rent Cheronne for few days to make it a complete experience and enjoy a peaceful pre-Wedding quality time.
---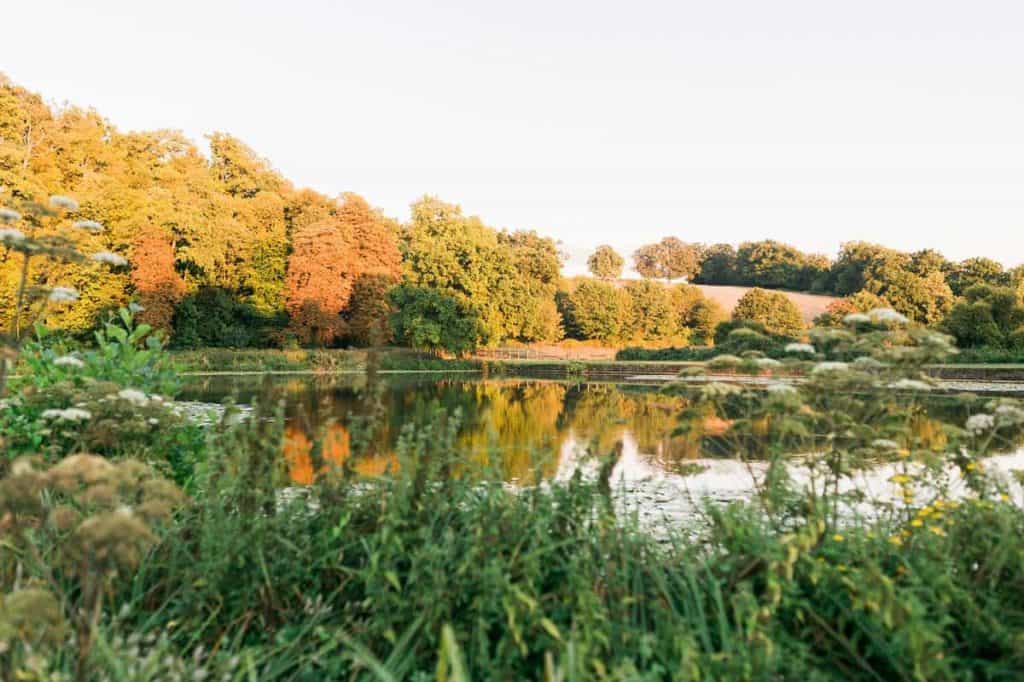 ---
Everything is provided at Chéronne including wedding organization, ceremony preparation, catering, decoration, DJ, dance floor, lights, flowers, tables, chairs, marquees for the cocktail reception, parking, babysitting facilities, staff as well as a wheelchair access. The cocktail wedding ceremony and cocktail reception are often undertaken against the backdrop of the castle, but a private Chapel and some dedicated rooms are also available in the castle. Located on the rear of the castle, is our panoramic reception Marquee of 350m2 with a 360° view of the castle and the park lit with lights and fire torches makes for a truly memorable location for your wedding celebrations.
The Cheronne wedding team are on hand to do everything they can so as to maximize the comfort of all your family, friends and guests. In fact, on top of all the rooms (23+) on the domain, we have a private network of more than 300 beds within 15 miles around the castle with shuttle services. On-site our catering services and many local activities will ensure that your guests are spending an unforgettable stay at Cheronne.
---
Additional Information
Venue Type: historical french castle with 23 rooms on site
Venue Capacity: up to 300 guests
Evening Entertainment: Music, live band, dinner, lights, torches in the park
Accommodation: 23 Rooms
Dining Options: French cuisine or else on request
Exclusive Use: Yes
Nuit Privée, Château de Cheronne
Contact
Chateau de Chéronne 72160 Tuffé France

France
Reviews

Fleur
London
Spectacular
"Spectacular castle - exeptional service - grounds fantastic.
October 2018
Did you find this review helpful?
0
0