Tylney Hall Hotel
---
About
When you arrive at Tylney Hall Hotel, Hampshire, you are swept along a tree-lined avenue and then all at once the magnificent Victorian era mansion house appears, its full beauty slowly revealed as you drive through the avenue of trees that frames the approach.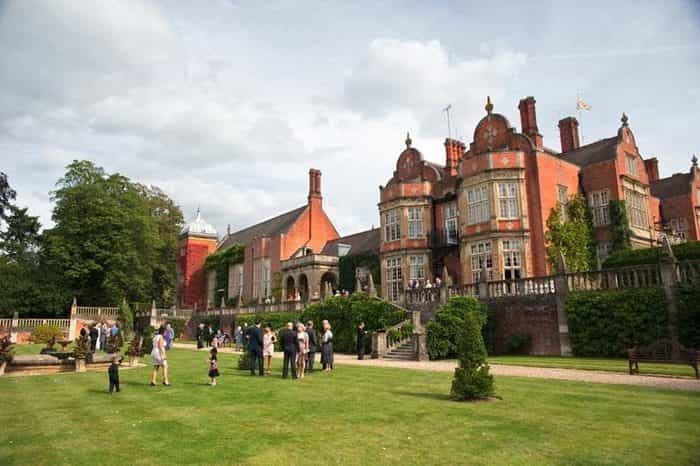 At first sight, the main hall immediately takes you back to an age of elegance and gracious living. Step through the entrance archway and you emerge into the reception area which sets the scene.
Your eye is greeted with floor to ceiling walnut panelling that sweeps up the magnificent staircase creating a splendour and warmth of welcome that belongs to a bygone era. Hampshire hotels simply don't come any grander or offer such heights of luxury anywhere in the UK
---
Additional Information
Venue Type: Mansion House
Venue Capacity: Baronial Tylney Suite or the Hampshire Suite with its own private gardens we cater for ceremonies from 20 to 120.
Accommodation: Our 112 rooms fall into nine categories situated in the Mansion House and the surrounding gardens.
Dining Options: Where you can look forward to exquisite dishes served in beautiful surroundings. Food is a key ingredient in the Tylney Hall experience.
Swimming Pool Our outdoor swimming pool is tucked away in its own walled courtyard and has been described by no less an authority than The Times as being one of "the coolest pools in Britain".
Spa Tylney Hall truly is the ideal retreat for an indulgent escape, with a variety of treatments, full pamper day packages and glorious surroundings in the Hampshire Countryside.
Contact
Fotherwick, Hook
Hampshire, England RG27 9AZ
United Kingdom