Chateau Saint Georges
---
About
The Côte d'Azur, the French Riviera: its sun, its beaches… and especially its backcountry, a true haven of well-being, brimming with authentic flavors and fragrances! Rising from the hills above the Mediterranean is the city of Grasse, the perfume capital of the world, surrounded by the charming Provencal landscape and villages of the Pays de Grasse, the regional name for this breathtaking and tranquil countryside. Together, they form the French Rivera's most beautiful balcony.
---
---
Enjoy a dream setting and top-quality amenities for your weddings, cocktail receptions, lunches, and dinners. A wedding ceremony on the terrace of Château with its breath-taking views of the Côte d'Azur, a gourmet dinner or a dinner on the terrace; the Château Saint Georges is at your disposal to help you organize your dream wedding in this unique location.
Designed to ensure first-class comfort, personalized service, and refined furnishings, every detail reflects the spirit of the setting. Luxury and splendor, comfort and functionality are united under the original and traditional style of the great mansions of 19th Provencal century. The interior seduces the guests with its beautiful details kept intact for centuries, marble, wood paneling and parquet inlaid or rich decorations ceilings.
---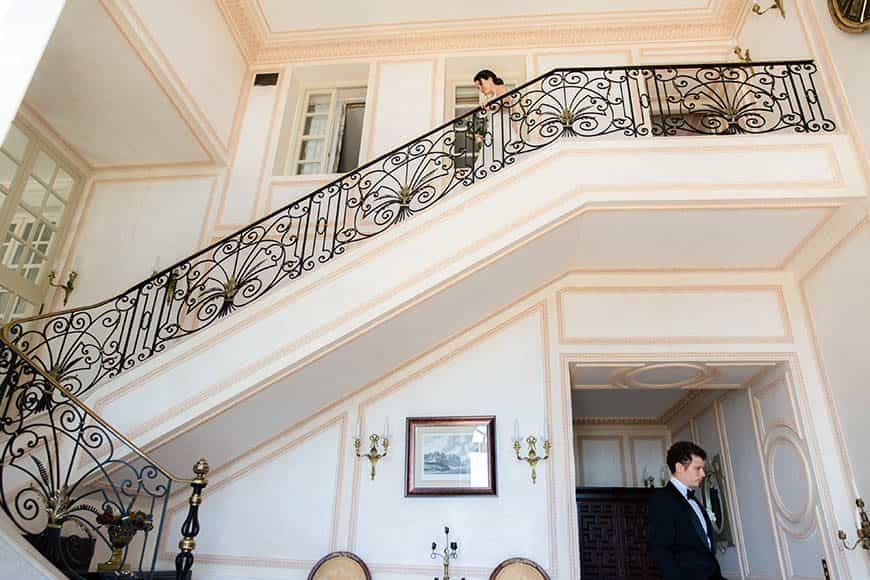 ---
Your wedding day is unique. At Château Saint Georges, it becomes extraordinary. Hidden from sight, celebrate your private wedding in an enchanting setting. For your wedding, we can offer you a completely private and exclusive use of the Château. Because every wedding is different, we guide you in your choices and offer our expertise to answer your needs. Privacy, Friendly, personalized welcome
---
Additional Information
Venue Type: This 19th-century chateau, known as "Le Petit Versailles on the Côte d'Azur", is located on the hills of the town of Grasse, just a few minutes away from world-famous perfumeries.
Venue Capacity: 120 people; outside with dancing party inside - 200 people; outside without dancing party (gala dinners, corporate cocktails, etc) - 400 people.
Accommodation: Château Saint-Georges has 5 rooms with their bathrooms accommodating up to 14 people. Breakfast will be served in "La Veranda", while enjoying the panorama of Grasse.
Swimming Pool You can enjoy the indoor swimming pool and its spa and wellness area (sauna, hammam and jacuzzi).
Contact
15 Avenue Francis de Croisset, 06130, Grasse
French Riviera
France
Features
Accommodation
Event Planner
Bridal Suite
Civil License
Music License
Outside Photography
Reviews

Joan Vicente Moser
Ventura, California
Dream Come True
I typed the phrase "Most Romantic Wedding Venue in Cannes, France" in Google search when I was looking for a place that could host 35 family and friends to celebrate our 10 year wedding anniversary. Our cruise ship docked there on that special day and I found Chateau St. Georges located in Grasse, France which is a city nearby. And it didn't disappoint. Who would have thought that planning a wedding on the other side of the world would be such a breeze? As residents of the United States of America, it wasn't an issue for us. We didn't have the chance to do ocular survey nor do food tasting, but we got all we had imagined and hoped for. Thanks to the staff of Chateau St. Georges who made it all happen for us. We came home with a memory of a lifetime.
March 2018
Did you find this review helpful?
0
1