Voi Donna Camilla Savelli Hotel
---
About
It was the year 1642 when Lady Camilla Savelli, a Farnese noblewoman, commissioned the convent of "Santa Maria dei Sette Dolori" and the adjoining homonymous church to Francesco Borromini, one of the most important exponents of romance baroque architecture. The unmistakable style of Borromini with his skilful use of flat, concave and convex surfaces that welcomes the guest at the arrival.
The hotel owes its name to the founder of the religious institution. Following a remarkable renovation which respected the typical architectural rules of the Baroque period and the original project by Borromini, the convent was turned into a four-star hotel in 2007.
17th-century oil paintings, magical Baroque details, antique wooden doors and a monumental staircase introduce the guests to an elegant and exclusive setting.
The rooms obtained by the cells once used by the nuns reveal all their ancient beauty and with their decorative ceiling beams and antique furniture. They are luxurious but not sumptuous. They represent a synthesis between the Antique and the Modern, where attention to detail and elegance are blended together.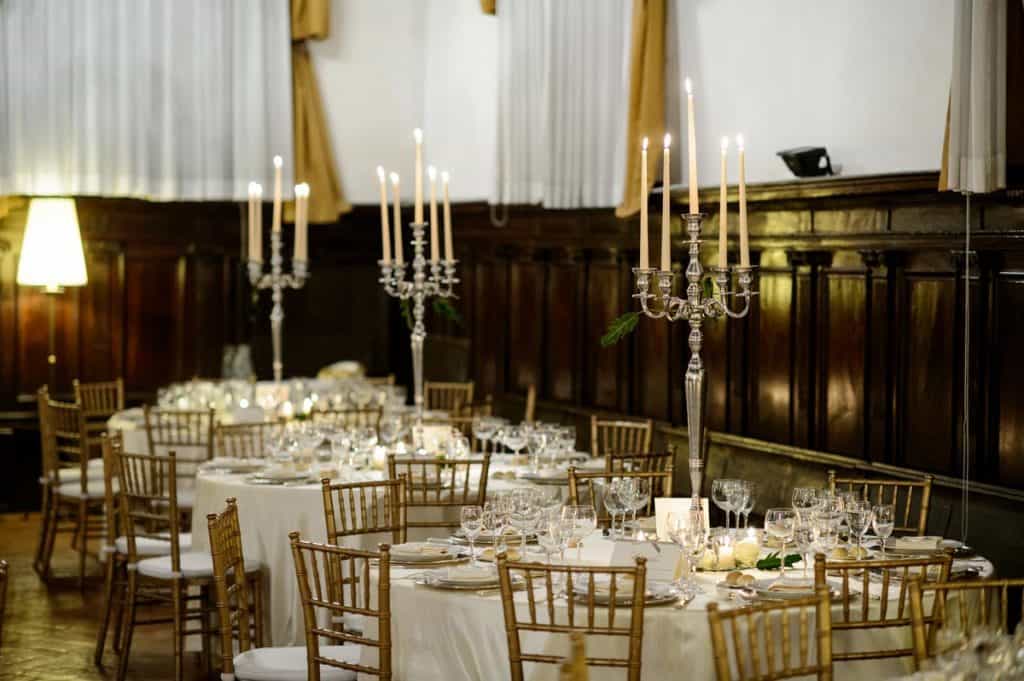 The cloister at the Donna Camilla Savelli gives the impression of travelling backwards in time. In the middle of the garden, there is a baroque fountain surrounded by a beautiful garden. A suggestive location for parties and special events or simply for unforgettable relaxing moments.
An enchanting terrace, overlooking the Capital Hills and its roofs, is the perfect setting for cocktails and exclusive dinner. At night, the guest becomes a privileged spectator of a unique scenario.
The ancient refectory, now called Sala Borromini, is embellished by Renaissance paintings, eighteenth-century woodwork and by a panelled ceiling. An eighteenth-century wonderful fountain, ascribed to the famous architect Francesco Borromini, lies at the entrance of the Sala Borromini.
With its refined and suggestive atmosphere, Sala Borromini is the perfect location for either meetings or banqueting. An architectural jewel, in the heart of Rome.
---
Additional Information
Venue Capacity: The cloister-garden, wonderful setting for banqueting and parties up to 300 people.
Accommodation: Designed by Baroque architect Borromini, the VOI Donna Camilla Savelli hotel is a former monastery in Rome`s popular Trastevere area.
Contact
ROME Via Garibaldi, 27 00153
Rome, Lazio
Italy