Bona Dea Private Estate
---
About
Bona Dea Private Estate near Cape Town in South Africa, is the perfect gateway to the best wedding destination abroad.
Breath taking mountain views, enchanting sunsets and a romantic fynbos wilderness: This luxurious wedding venue abroad is located near the beautiful shores of Walker Bay near a town called Hermanus.
The Estate, a working Orchid and Protea flower farm is an iconic destination for a beautiful wedding, and is only a 60 minute drive from Cape Town International Airport.
---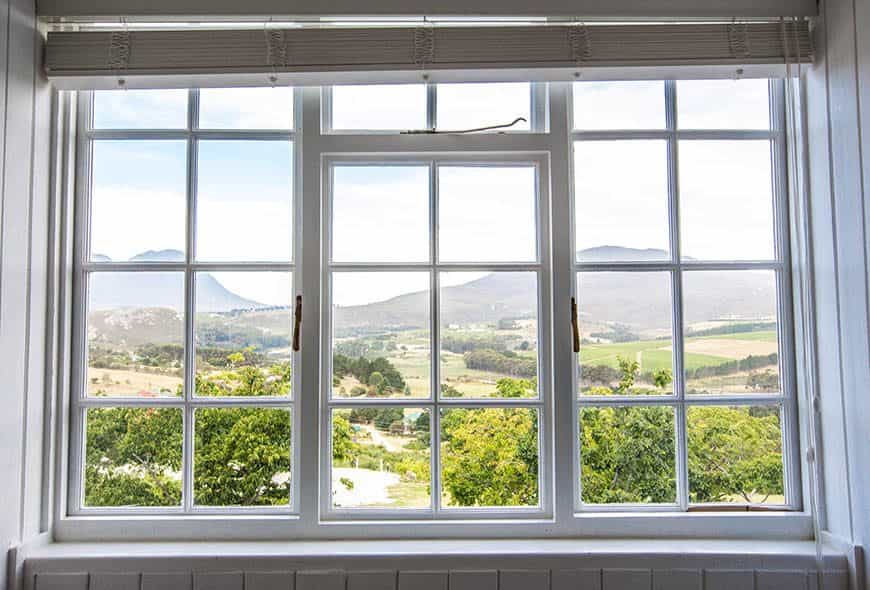 ---
This 5 Star Award winning, opulent estate, is perfectly situated for both the ceremony and reception, where you and your guests can enjoy the exclusive and private use of the entire venue complex.
The remarkable wedding complex offers the majestic Dendrobium Manor House to guests worldwide. The building incorporates traditional elements of a Cape-styled farmhouse, adding a sense of romantic privacy amidst the captivating wilderness.
---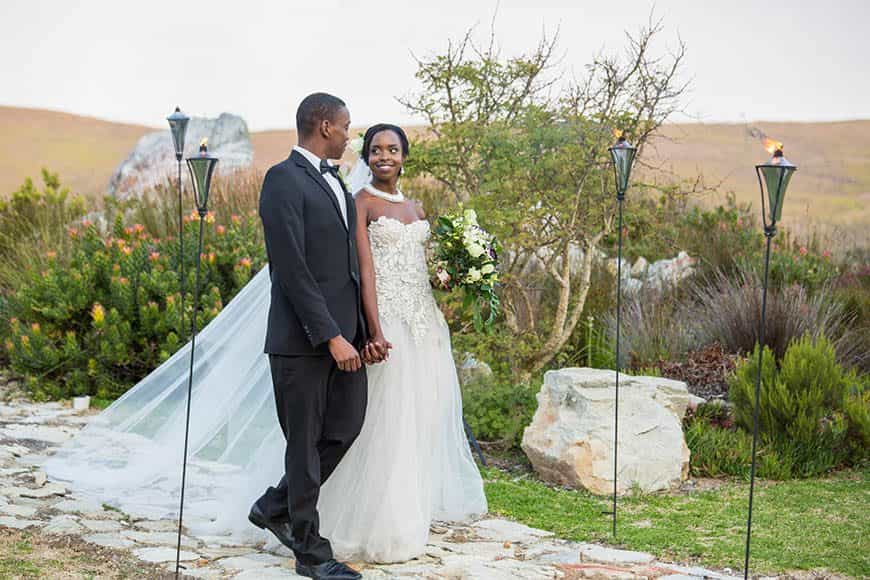 ---
Natural water features and pristine garden terraces make this luxurious 5 Star venue abroad, perfect for a romantic ceremony, with an array of bespoke wedding options for discerning bridal couples, that are flexible and can be personalised.
Wedding guests can enjoy welcome drinks indoors, or on the treed terrace whilst immersing in the tranquil views or treat your guests to delicious, lovingly prepared out-door canapes and award winning wines. In the evening, the garden and terrace can be adorned with 20, 000 sparkling fairy lights, adding a magical ambience to the forest greenery.
---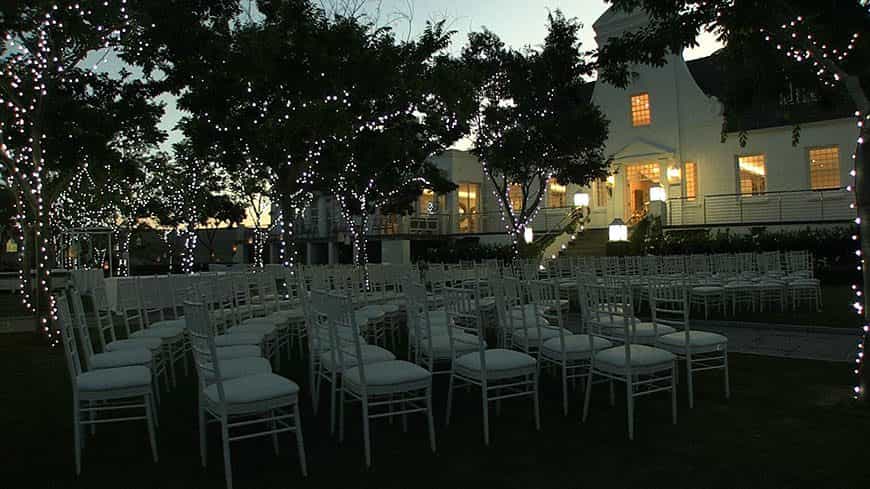 ---
The highly experienced and professional in-house wedding team is on hand to guide you every step of the way. Sensational service and attention to detail is their byword. Magnificence is one of the key elements that all staff at BDPE pride themselves on.
The Manor house lavish staircase makes a breath-taking introduction for any bride. The onsite chapel is available to brides wishing for a more traditional wedding experience.
The Manor house offers two majestic lounges with fireplaces, pristine white restrooms, a cocktail bar lounge, a separate dessert room, and the lavish mirrored ballroom hosts between 70 and 160 guests with a generous dance floor. We cater for all religions and cultures and we are wheelchair friendly.
---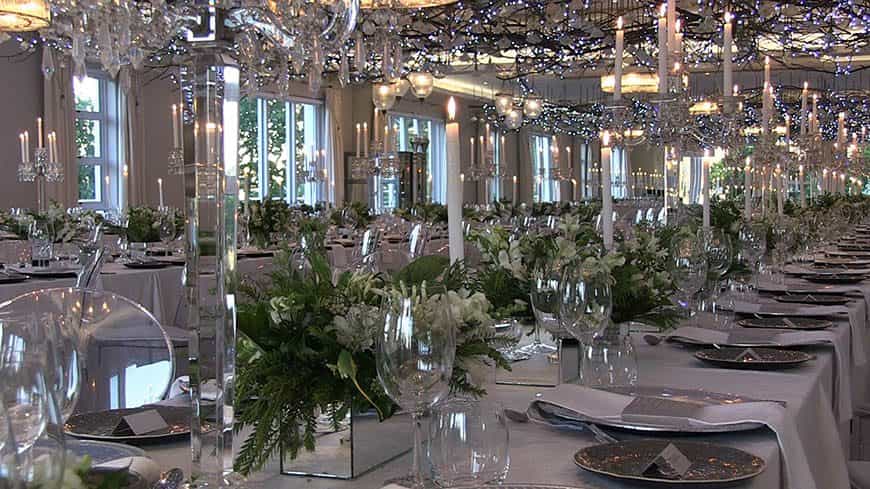 ---
Dendrobium Manor House offers a limited number of private exquisitely styled bedrooms, a superb bridal suite for you to relax, taking in the panoramic views of South Africa's most treasured landscape. The Estate also offers self-catering villas for family and friends attending your wedding.
---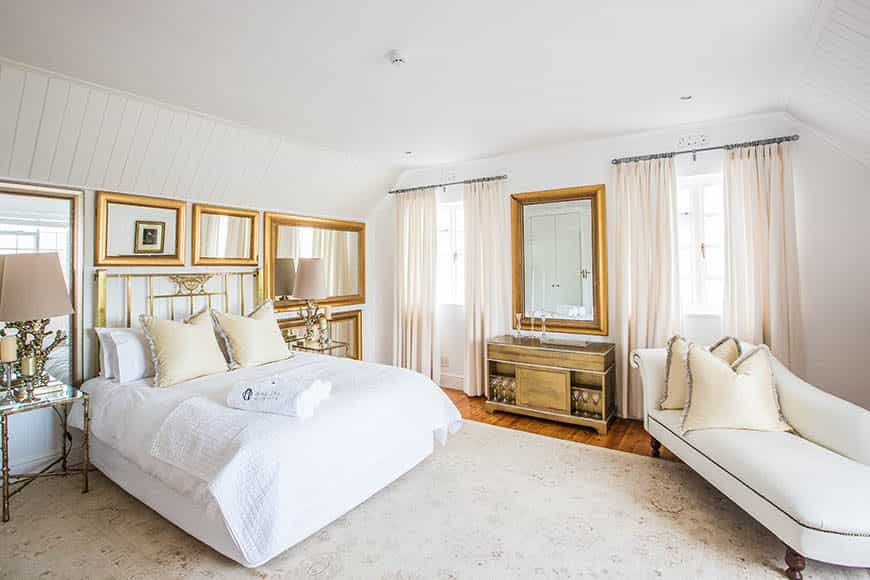 ---
From your initial inquiry to the day itself, Bona Dea Private Estate provides an outstanding level of service to ensure that you have the perfect wedding abroad at the best 5 star wedding destination abroad.
---
Additional Information
Venue Type: Bona Dea Private Estate
Luxurious Wedding Destination Abroad near Cape Town South Africa
Andy and Inna
Contact
Hemel-en-Aarde Valley, Hermanus
Camphill Road, Sydafrika
Cape Town
South Africa
Features
Ballroom
Cocktail Bar Lounge
Separate Dessert Room
Pristine White Male / Female / Wheel Chair friendly Bathrooms
Two luxurious lounges with large wood burning fireplaces
Double volume Entrance Hall
Wrap around patios
Endless views across the valley and Mountains
Treed garden Terrace
Ground Floor Chapel