Whitesfilm Wedding Videography
---
About
My goal is to capture the essence of your day; to tell the emotion, love, the details, the feelings that make unique and unrepeatable your wedding. Point to a natural, simple and professional shooting style. I love to go looking for smiles and spontaneous gestures, small details and the more suggestive angles of view.
My filming approach is the reportage style, never impose fake situations or poses, because I think that the bride and groom aren't actors or models and the marriage isn't a movie set. I follow what happens with a discreet eye, using the professional and essential equipment.
---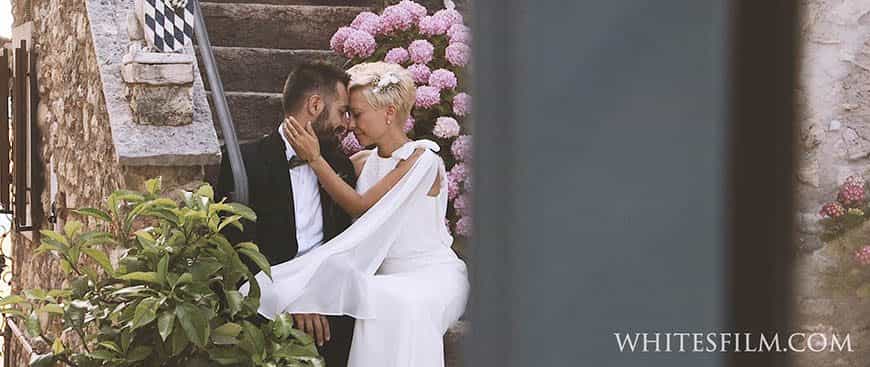 ---
Don't expect a big crew with huge cameras or complicated tools as heavy trucks, big lights or bulky steady cam. I play with the essential rules of cinematography and photography, looking for the best composition and the most evocative light. I prefer to blend among the guests trying to not disturb at all.
For me is really important that you leave your event in complete serenity and happiness. I follow the editing according to the rules of cinematic language by adopting a sober, fresh, dynamic and elegant style. You will have a video that you will watch again and again: a short but intense story that speaks of "you", your style and your way of being. Whether you, your friends, your parents will relive and share forever the magic and all the emotions of that day.
Based in the north of Italy, near the most romantic and ancient city of Venice, Whitesfilm will put all the "made in Italy" essence in every video production, even when the wedding will take place abroad.
---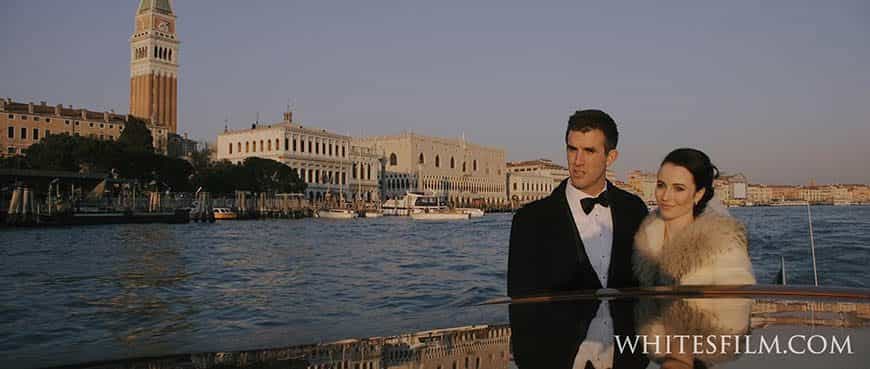 ---
For about 10 years I work as a Film maker in the field of video production and create music videos, news reports for companies and documentaries, some of which have been aired on the main national and international channels such as Sky, Rai, Mediaset. I shot documentaries in the United States, Brazil, India, and Europe. After graduating from the University of Bologna and got a diploma in Film editing at the Cinematography Academy I get the European master of Video Production. My wedding movies have been published in many well-known industry blogs.
I've won many awards at international film festivals such as Toronto, London, Berlin, Sofia, Venice.
Serving all Italy - Venice - Florence - Como Lake - Apulia - Paris - London - Santorini
---
Garda Lake - Andrea + Sabine
Lovers in Venice
Federica & Vito Convento
Luxury destination weddin
Reviews

Ashleigh
I can't say enough.....
Claudio, I cant say enough great things about not only his professionalism but also his talents as a videographer. We hired him to capture our elopement in Venice, and we are so thrilled we chose him to be the one to do it. He had great recommendations on areas to film, always encouraging while he filmed, and had this talent for knowing where and how to get just the right shots of us on our big day. The professionalism and genuine personality he had made it so comfortable to be in front of his camera casually - which is really important for obvious reasons you can see it in our photos just how relaxed and at ease we are thanks to him. The final products, how magical the videos are. Our family members and friends were amazed by the quality and elegance the productions are. A "fairytale video" is a phrase we heard quite often. Thank you Claudio for all your help, your hard work and your presence on our special day is something that we will forever treasure.
February 2018
Dear Ashleigh your review is amazing!!!! thank you!!!
Did you find this review helpful?
2
0