Bella Italy Weddings
---
About
Tarquinia is situated in an amazing situation just 45 minutes north of Rome. This extraordinary town has both a beautiful coastal aspect of Lido and an ancient elevated hill town overlooking the sea. Tarquinia was once the capital of Etruria and by default the whole of Italy in pre-Roman times, now it occupies a pre-eminence as a beautiful holiday destination for discerning Romans and is one of their best kept secrets.
Set amongst the natural sweep of the landscape beneath the Old Town, Valle del Marta is one of the most prestigious hotels in the area and as such is a much sought after venue as an Italian Wedding Destination.
---
---
Valle del Marta is a family run, 5 star spa hotel, nestled in a spectacular location with far reaching views across from the grounds and infinity pool to the sea and beyond. The venue is available for exclusive use for a wedding, offering a romantic and intimate setting for your special day.
Everything is available from a well stocked bar and wine cellar, full spar treatments and infinity pool. The attentive team of the proprietors and staff on hand to make your stay for family and friends very special.
For your wedding breakfast you can chose a stand up buffet; sit down meal or a barbeque, all with a wide choice of Italian, homemade and organic dishes. Everything is made on site, using recipes that have been handed down through the generations. The wine is produced from the vineyards owned by the hotel and completely organic. There is an ancient galleria where you can host your evening party with dancing and live music even in the unlikely event of inclement weather!
---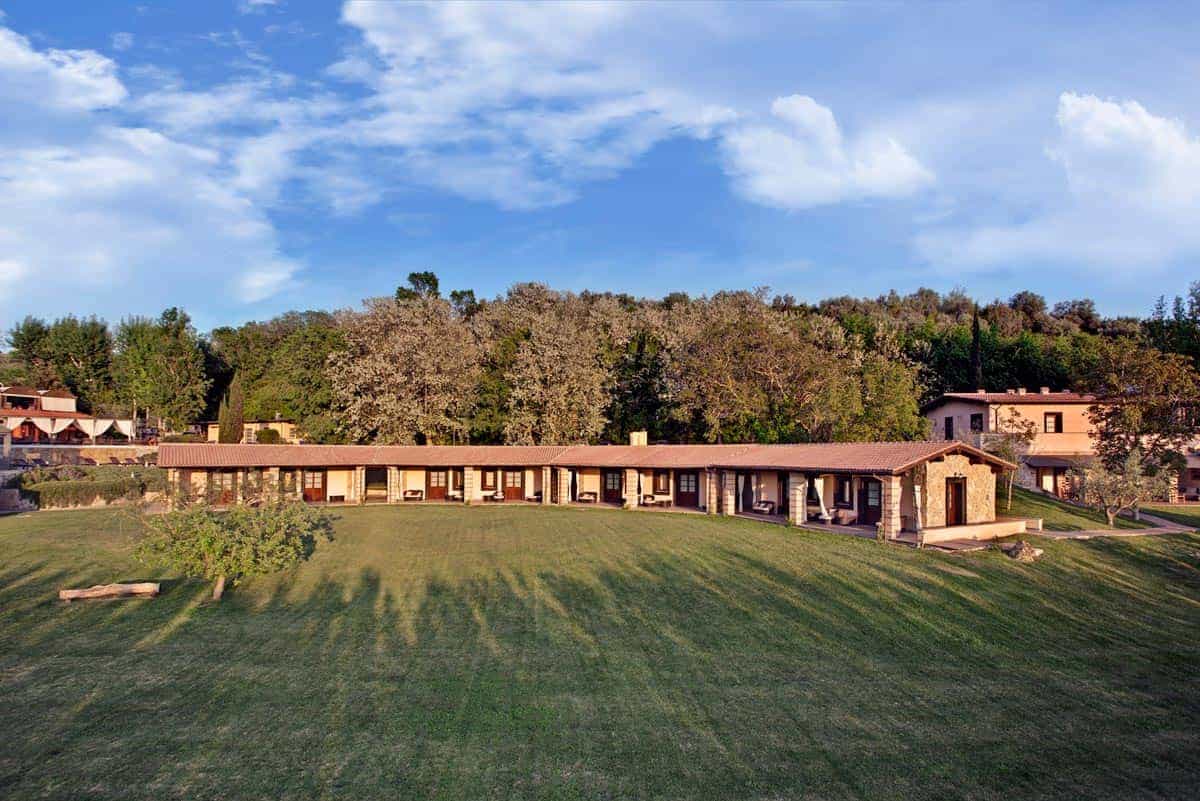 ---
The venue can host civil ceremonies amongst the olive trees on the lawns of the hotel; or in the vineyard and galleria; alternatively a civil ceremony can be held in the beautiful Palazzo Bruschi located in the Centro Storico with the reception at Valle del Marta. If Catholic or Protestant ceremonies are preferred, there are a number of beautiful romantic churches in the old town.
If you prefer a more rustic setting away from the madding crowds, Poggia Nebbia offers a stylish rural location atop a hillside just 10 minutes south of the Old Town. This working farm has been delightfully restored to offer luxury accommodation in a tranquil setting, with panoramic views across the surrounding valleys. A cool relaxing pool offers an antidote to the long hot days and viewing provide the perfect position for watching the sun go down with an iced aperitivo in hand.
This special hotel again offers organic homemade produce and wines from the farm.
Down at Tarquinia's Lido you can make your wedding vows on the beach, with the sea sparkling behind you. Sit down to eat on the covered veranda overlooking the beach and finish the day off with a bonfire on the beach, music, with a choice of food and drink. All this whilst you watch the sun slip down over the sea framing a beautiful, romantic sunset.
---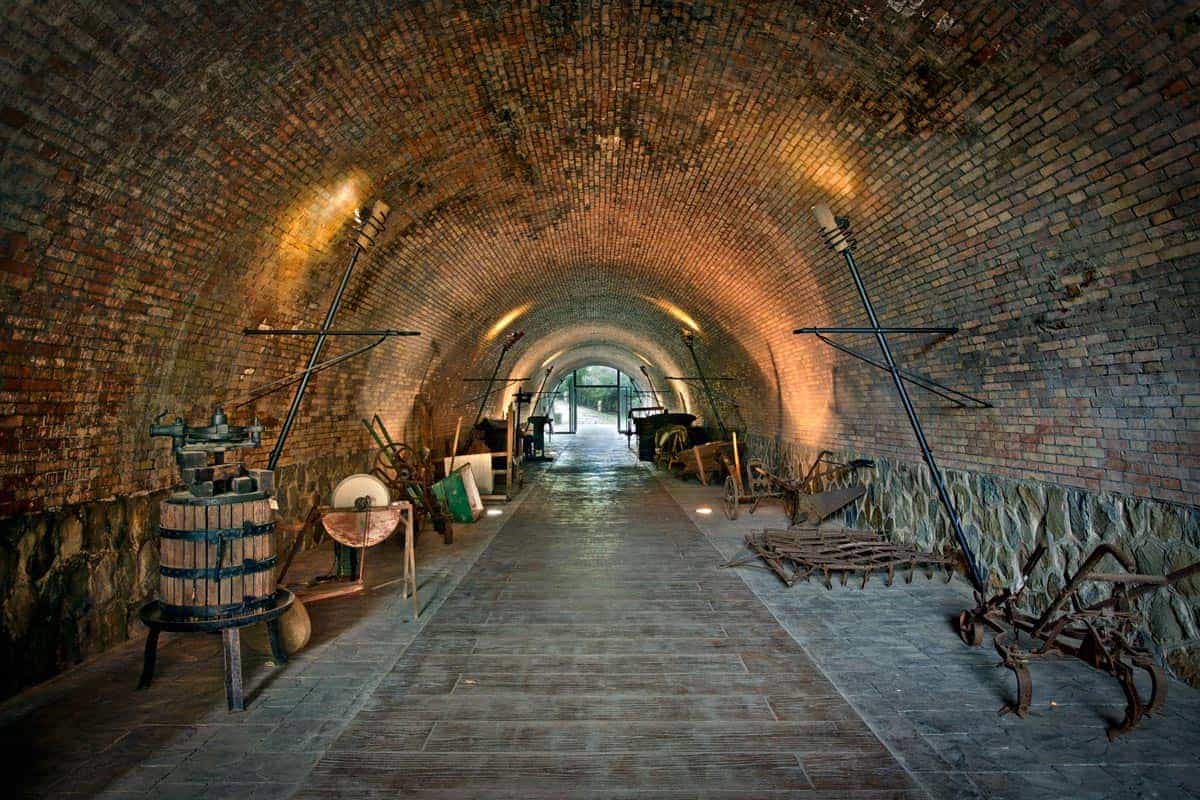 ---
For the more energetic and sporting, kite surfing, golf, speed boating and horse riding can be arranged as a pre-ceremony activity.
Your bi-lingual wedding planner will take care of the day for you, either as a Full Planner or as a Wedding Day Coordinator, helping with the paperwork for the ceremony, suppliers, guest accommodation, hairdressers, bands etc., offering a complete seamless service.
---
Additional Information
Terms and Conditions All payments must be made according to the contracts and terms of conditions.
Venue Type: Beach weddings, Spa Hotel, Historic palazzo, Historic Castle, Rustic farm.
Venue Capacity: 120 guests for reception.
Evening Entertainment: Possible at all venues.
Accommodation: Accommodation for 30-40 guests at the hotels. There are other hotels close by for any extra guests.
Other Features: Transfers available from the airports. Spa Hotel with infinity pool. Beach parties. Full wedding planning available.
Dining Options: Sit down meal. Barbeque Buffet
Exclusive Use: Exclusive use is available if guests stay at the hotels.
Swimming Pool Valle del Marta and Poggia Nebbia both have pools.
Fitness Center Fitness centre close by.
Spa Valle del Marta has a fully equipped, award winning spa.
Contact
Valle del Marta Strada Provinciale 102 01016 Tarqu

Italy
Additional Locations
UK Address: 72 Mill Estate Ashford Keynes
Gloucestershire, England GL7 6FR
United Kingdom
Features
Exclusive Venues, Romantic Beach Weddings, Bi-lingual wedding planning,
Proximity to Rome airports, Historic setting, Vineyards and Olive Groves, Organic food and wines.