Tintswalo Lodges
---
About
Hailed as one of the most romantic and dramatic locations in Southern Africa, Tintswalo Atlantic offers a sublime backdrop for any special occasion, but especially for weddings and honeymoons.
The luxury, 5-star boutique lodge is perched above a pebbled beach at the foot of Cape Town's world-famous Table Mountain National Park and enjoys panoramic ocean views.
---
---
The award-winning boutique hotel caters for wedding parties of up to 100 guests, offering bridal couples flexible solutions and venue options. Couples are able to announce their vows from the raw beauty of the mountainside or from beneath a simply-decorated four-poster gazebo beside the swimming pool deck. Smaller, intimate ceremonies can be held on the main lodge deck or on a tiny, sandy beach nearby. All ceremony venues enjoy unparalleled ocean views.
---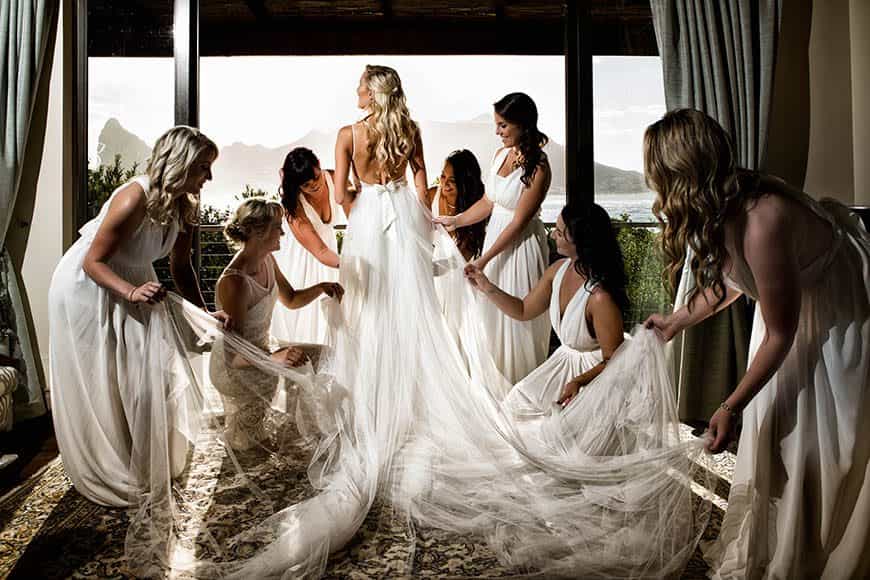 ---
Wedding receptions are held at the main lodge. Recently rebuilt and renovated after a tragic fire destroyed the original lodge, Tintswalo Atlantic now boasts larger decks than before and caters more spaciously for wedding parties and other events.
Paying utmost attention to detail in every aspect of planning the perfect wedding day, it comes as no surprise that the Tintswalo Atlantic kitchen has forged a formidable reputation for itself as one of Cape Town's finest dining destinations. The Tintswalo chefs are culinary artists, re-creating exciting new menu's on a daily basis, and never serving the same menu twice. It goes without saying that bridal couples are afforded the opportunity to discuss three-, four- and five-course menu options with the executive chef, and dream up a wedding meal of their own creation.
Weddings at Tintswalo Atlantic are personally coordinated by General Manager, Melissa Du Rand, who has proven her talents time and again in producing world-class weddings for discerning bridal couples. Stopping at nothing to make wedding dreams come true, Melissa has created a name for herself as one of the industry's leading wedding experts.
---
---
Taking extra care of bridal parties, Tintswalo Atlantic also offers supreme accommodation for up to 24 guests, sharing ten opulent suites and one regal 2-bedroom luxury suite. Each suite is named and decorated to emulate the characteristics of exotic islands of the world, and boast ocean views from private decks.
Naturally, Tintswalo Atlantic makes an ideal choice as a honeymoon destination, especially for couples having just said their "I do's" there. For bridal couples wanting to extend their stay in this little slice of heaven, Tintswalo Atlantic makes three- to five-day honeymoon packages available, including a range of recommended itinerary activities and hard-earned leisure time as well.
It's cannot be denied that if a couple is looking for understated romance within an exclusive location, Tintswalo Atlantic delivers the full experience, without unnecessary pomp or frills. Often referred to as 'Cape Town's hidden gem', this lodge is, without doubt, one of the region's most transcendent settings to embark on the adventure of married life for any new couple.
---
Additional Information
Venue Type: Tintswalo Atlantic is a 5 star, award-winning boutique lodge nestled at the base of the ocean-facing Table Mountain National Park.
Tintswalo Safari Lodge Promo Video
Female Cheetah charged by a Waterbuck cow
Contact
Chapmans Peak Drive, Hout Bay
Cape Town
South Africa