Andrea & Federica
---
About
We are two passionate wedding photographers based in Umbria, Italy but happy to travel nation and world wide to make your day even more unforgettable.
---
---
Our reportage approach ensures that we are very unobtrusive in order to provide natural and beautiful wedding shots that perfectly capture the essence of your day.
---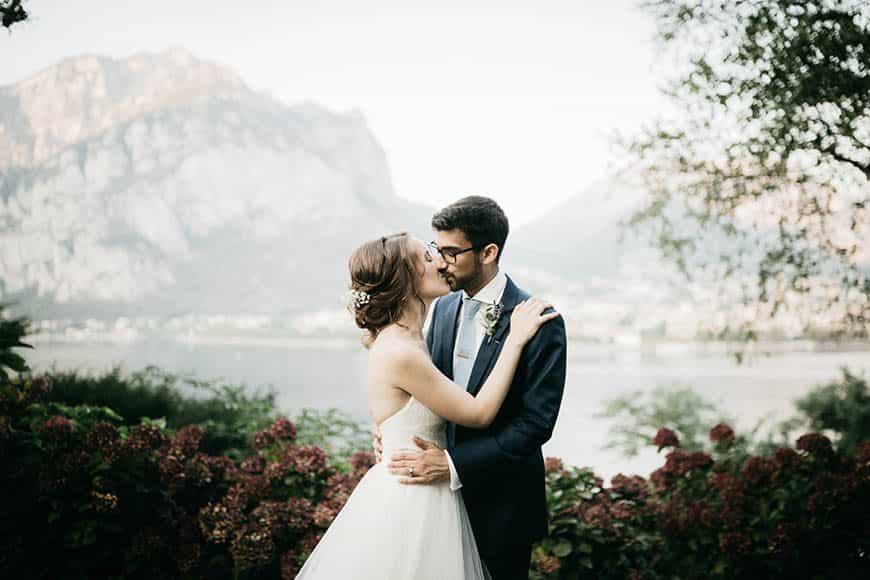 ---
A careful use of natural lighting contributes to the perfect wedding reportage.
Whenever our camera is in hand we're always seeking something simple, natural, beautiful and authentic. We use photographs to create a story that captures the true atmosphere, emotion, location and everything else that makes you and your wedding special and unique.
BLOG POSTS AND ARTICLES
Destination wedding at Castello di Vincigliata. Daniel + Lauren
Contact
Strada di Contea, 50, Terni
Umbria 05100
Italy
umbria
Features
We're based in Umbria, Italy, but as you've probably noticed we travel for the majority of our weddings
Reviews

Amelia Smith
UK
Just what we wanted for our wedding
We were so relieved to find such and forward-thinking, creative photographers in Italy, so close to our wedding venue (we got married at Castello di Montignano in Umbria). We wanted a relaxed, informal but artistic vibe and genuinely expected to have to fly a photographer out from the UK, but when we saw A+F's work, we knew their style was exactly what we were looking for. They were the opposite of formal, stuffy and staged. On the day, they weren't overly directive and we didn't notice they were there documenting our day for most of it (which is a GREAT thing!). They were opportunistic in a great way, and caught some really lovely things that happened off-the-cuff. The result is some really gorgeous, natural shots with such lovely styling. We were so happy with the photos which came within 2 months of our wedding day - so many memories they captured perfectly. We've had SO many compliments on our photos - couldn't recommend them highly enough. Thank you A+F!
January 2019
Did you find this review helpful?
0
0

Lee
US
True Artists
Andrea and Federica were incredible to work with. Not only are they talented photographers, but wonderful people. They were so creative with our photos and a such joy to have at our wedding! Kind, professional, and true artists :). Our photos turned out beautifully. We enjoyed working with them so much!
January 2019
Did you find this review helpful?
0
0