Ordine della Giarrettiera
---
About
Ordine della Giarrettiera was born in 2009 by the joint venture of Antonella Argirò and Alice Demontis. The name has been inspired by the wedding symbol par excellence - the garter - and recalls back to the English ancient order of chivalry, whose great master is a woman, Her Majesty the Queen.
---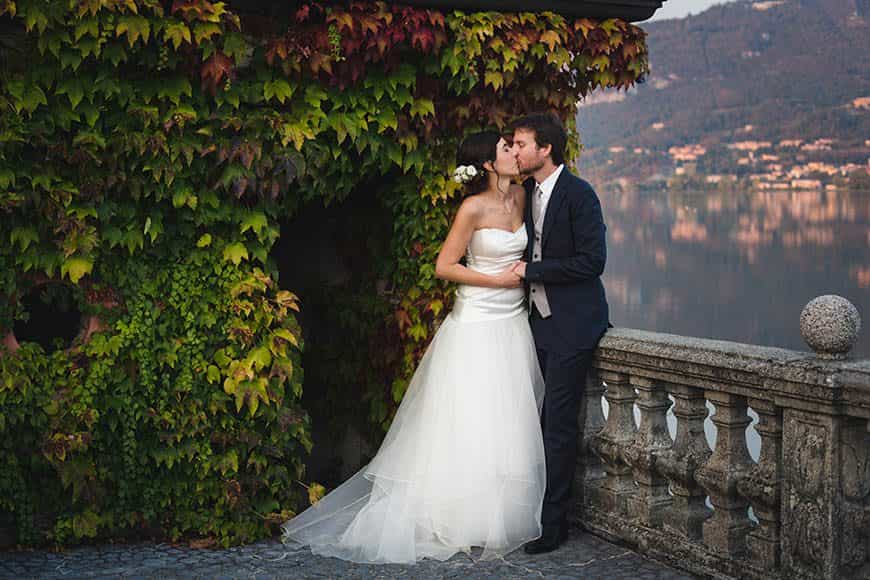 ---
Both born in the summer of 1982 under the same sign of the zodiac, we have got very different characters but we've learned to blend our personality and professional experiences focussing on our job. As Portrait and Documentary photographers we've always been into human relationships, love affairs, social and female themes. So after some years, we changed almost all our clients from magazines to couples and families. And we felt it's been the most natural thing! So we're so proud and happy to deal with peoples' feelings and emotions and to share with you such an important and unique day!
---
---
We take care of every wedding personally, from the first contact with the couple to the images' delivery. The positive feelings and the empathy we have at first sight with our clients are going to be transferred to the photographs. Our mission is not taking pictures. We want to tell stories.
In these years we're living so many adventures that we've become colleagues, partners, friends and sisters. We are members of some relevant photo associations such as Tau Visual and Fearless Photographers.
---
---
OUR STYLE
On the wedding day we'll be a female team of two photographers, invisible and silent like ninjas but always ready for any of your needs.
As documentary wedding photographers, our direct impact on the actual event is absolutely minimal. Everything depend on the event itself, on your guests and you and we actually prefer to look for, wait and catch real and spontaneous moments. Our goal is to tell your story in the best way ever! We'll give you some trick and tips too.
We always prefer natural light, reducing the use of flash lights to the essential or for artistic purposes.
We're based in Milan and in Cagliari but always ready to travel to any destination, to catch you up anywhere you'll get married! We work as a team to tell your big day with both news report and cinematographic images, with two different yet harmonic points of view. As discrete and quiet guests, we'll be with you from the preparation to the final dances, catching every little detail in an ironic, lively and spontaneous way that will be lifetime memories of your wedding.
Then we'll take your hand till the choice of the pictures, the product and book layout which best suits you.
We are available for Lovers and Engagement Sessions, Family and Kids Portraits, events and any of your caprice!
---
Contact
Italy
Milan, Lombardia 20125
Italy
Reviews

francesca
Italia
Un reportage unico e vero
Noi che abbiamo sempre odiato le foto in posa e le sparizioni degli sposi ai matrimoni, i sorrisi forzati e l'invadenza di fotografi il cui unico obiettivo è fare lo scatto della vita, quando abbiamo incontrato le giarrettiere (come ci piace ormai chiamarle :) ) abbiamo tirato un sospiro di sollievo. Guardando i loro lavori, al primo incontro, ci siamo accorti che le loro foto erano non solo belle e autentiche, ma che raccontavano una storia sempre diversa e mai noiosa, perchè unica nel suo genere. Sfogliando album di sposi mai visti, siamo rimasti affascinati nella capacità di rendere il racconto autentico e mai scontato. Se volete foto preimpostate, se già avete in mente il risultato finale, lasciate perdere, non fanno per voi. Perchè loro racconteranno tutto ciò che sarà il vostro giorno. Per questo le vostre foto saranno uniche e l'effetto emozione nel rivivere la vostra giornata è assicurato!! Grazie Antonella, Alice e Giulia per averci raccontato nuovamente la nostra giornata!
February 2018
Did you find this review helpful?
0
0

Roberta
Milano, Italia
"Per voi mi risposeri"
Tra noi é stato un colpo di fulmine via skype. Dopo una prima chiacchierata non abbiamo avuto piú dubbi su chi scegliere per il nostro matrimonio, questione di feeling la chiamano. La scelta del fotografo é un grande passo, non pensavamo fosse cosí complicato all'inizo, ma piú abbiamo guardato in giro piú ci siamo accorti che é difficile far parlare una foto, anche perché, quello che cercavamo non era un momento intrappolato sulla carta ma un'emozione. Proprio per questo, affidare tutti i nostri futuri ricordi a qualcuno non é stato per niente facile…..ma poi sono arrivate Loro. Le nostre foto ci raccontano tutto ciò che non siamo riusciti a carpire, ad assaporare a vivere ma anche tutto ció che abbiamo vissuto ma abbiamo presto dimenticato perché, lasciatevelo dire future spose, il giorno del matrimonio é un bombardamento di emozioni che lascia storditi e fa perdere la memoria e se non ci fossero state Loro, molti momenti sarebbero andati persi per sempre. Quindi… grazie di cuore!
January 2018
Did you find this review helpful?
0
0