Alago Events
---
About
In 2011, Lucie & Pepe joined the business as full-time event coordinators and since then Mandy's creativity and time management skills along with Lucie's attention to detail and enthusiasm as well as Pepe's logistical savvy and dedication really make for the perfect team when it comes to creating unique and flawless events.
---
---
The team is completed by Angie, whose energy shows across every event, and Byron and Richard, our behind the scenes duo who turn all our crazy creative ideas into a reality.
We love what we do and we do it very well! But don't just take our word for it, read our testimonials or speak to any vendor in Mallorca and you will hear what sets us apart. We are Full Service Wedding Planners and just as the title suggests, we do it all.
---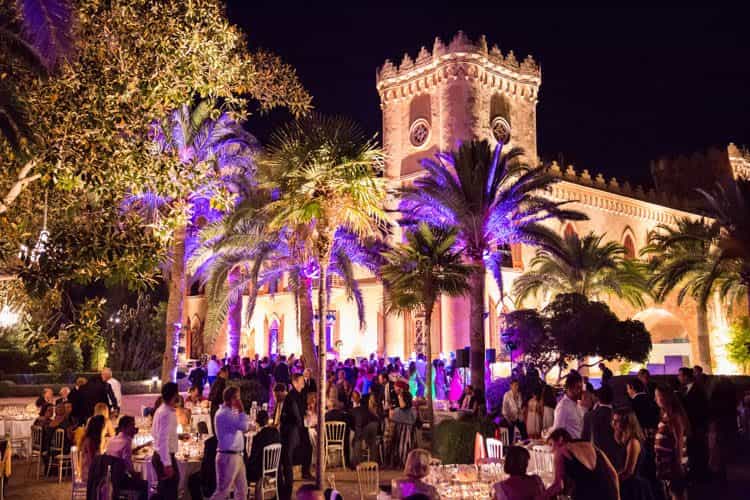 ---
Whether you are newly engaged and would like to enjoy the planning process rather than dread it, or you have already started planning but would like your wedding to be extra special with wonderful little details and a fun relaxed atmosphere that everyone will remember, or you are simply too busy and overwhelmed by everything that needs to be sourced, negotiated, contracted and coordinated, then we are here to be your hands-on professional wedding planner from the very beginning to the end.
---
---
We are experts at bringing all the elements of a wedding together. After meeting with you we will know the service providers that are right for you, based on your tastes, style, budget and ideal image of your special day.
Every celebration is one of a kind to us. We limit the number of events we create every season so that we can give each one the personal touch it deserves. As natives to the island we have the know-how and direct access to all the right people who can make your event one to be remembered.
Contact
67, Poligono Son Bugadelles, Calvia, 07180
Mallorca
Spain
Reviews

Stephanie & Neil
UK
Alago Events are leagues ahead..
Neil and I got married in Mallorca in September 2014. If you are reading this you are probably at the beginning of your wedding journey. If I could give you only one piece of advice it would be to have Alago Events as your wedding planner. Many of my friends have got married recently, some in the UK and some abroad, and our experience with Alago Events was leagues ahead of the service they received from their wedding planners. From day 1 until beyond the wedding nothing was too much trouble for Mandy. I am a self-confessed perfectionist and pretty anal to boot if I am being honest! The little details were important to me as well as the obvious key parts of a wedding. Mandy helped to bring all my ideas and inspiration to life whether it be from Pinterest images or just some random concoction that I had dreamt up and just 'had to have' for my wedding! That included her and her team spending what must have been hours on laborious and time-consuming details like replacing 80 cava bottle labels with personalised ones we had brought, creating personalised parcels for 80 table settings, creating a table plan suspended from the ceiling - the list is endless. Mandy will know the sorts of things you want for your day before you even know it yourself and very quickly 'gets' exactly what you are after. She always responds to emails/texts incredibly promptly (usually on the same day if not within minutes!) Don't take that for granted - not every wedding planner does that, especially not when they are busy as Mandy. There will always be hitches in the run-up to a wedding and ours was no different - our place settings didn't arrive from America in time. Mandy sorted a replacement for us just days before the wedding without batting an eye lid. She will keep you calm and give you the best advice you could ask for based on a calibre of experience you would be hard-pushed to find elsewhere. In addition to all of that, there will be things Mandy and her team will arrange behind the scenes without you even knowing it to make sure everything goes smoothly, for example, on our day she arranged with the local council for there to be no cars parked outside the church. We hadn't asked her to do that - hadn't even thought of it to be honest - but it was done anyway. Mandy is unflappable and the day itself was flawless (although of course I am biased!) and that is down to Mandy and her team who were as precise and efficient as a military operation. You will sit back after the wedding and wonder what on earth you would have done without her - we certainly did. I cannot recommend Mandy and her team highly enough.
December 2016
Did you find this review helpful?
0
0

Beckie & Tom
N/A
Making our Wedding the most special day
There are literally no words that could ever describe how amazing and integral Mandy was to making our Wedding the most special day ever.. But I'll give it a go... Patient, Wonderful, Humorous, Kind, Fair, Creative, Clear, Indispensable, Special As a person who has run huge events for years, my now husband, then fiancee was very nervous about our first meeting with Mandy (Alago Events). I am a control freak and think I know most things, (I don't) but I'm just trying to give you an idea of what I'm like and how incredibly hard I am to manage. However... On our first meeting, it was literally love at first sight. A woman who thought like me, but was nowhere near as mental, and paid real attention to the details, not only the colour scheme and the timings, but more importantly, to Tom and Me. Mandy just got us and that prevailed throughout the whole beautiful planning process where a friendship ensued. Mandy was my rock, my sounding board, my creative compass, my Finance Director, my PA, my Event Director but more than anything she was a great friend to me in what was truly a crazy time. I look back on the last year and although I wouldn't want to do the wedding again as it was beyond our wildest dreams, and nothing could ever compare to it, I do wish I could go through the excitement and discovery of planning our day and there is absolutely no part that wouldn't include Mandy. Alago Events are truly the best and if you don't hire them, someone else will and their wedding will be much better than yours...
December 2016
Did you find this review helpful?
0
0

Vicky & Kieran
N/A
Myself & Kieran can't thank you enough
Myself & Kieran can't thank you enough for making sure we had the most magical day of our lives when we got married in the gem that is Deia. It was beyond what we ever imagined it to be & no question about it , it wouldn't have been the day without Alago. You and Lucy & all your team made sure we had the most amazing day of our lives. I had at one point I had thought about not getting a planner but having read about Alago I knew I had to get in touch with you & see what you could do as a planner for us in planning our perfect day. Within 5 minutes I remember I was sold, I knew that morning coming off the phone from our first chat that I had made the best decision in taking you on board. I had researched who was the best planner in Mallorca & your name kept popping up as the best. I can whole heartly say I now know why. You simply are the best there is , so professional & the weddings you produce are of a high class. Nothing was ever a problem & you and Lucie having met you both in June in Mallorca were just such lovely people. I was able to relax in the weeks leading up till the wedding as I knew between Alago & La Residencia working as a team it would be the dream team & beyond magical & that is was. The day itself went so smoothly & I never once had to worry about anything, the small little details were always very evident. We were able to enjoy the day ourselves and with our children , family & friends. The ideas you had were just brillant & our family & friends are still talking about it. It was the most magical day of our lives & we cant thank you enough. I still miss seeing your name popping up on my email. You & Lucie will remain in our hearts forever & will always be so gratfeul to you in making our dreams come true. we hope to see you again next year when we hope to re visit.
December 2016
Did you find this review helpful?
1
0