La Calla Events
---
About
Everyone's wedding should be the most memorable experience of their lifetime - but a destination wedding on the Amalfi Coast of Italy will truly surpass any wedding couple's dream.
Whether a wedding is just a gathering of the closer family members and friends or a big celebration with hundred guests, it is ALWAYS a special occasion. As a wedding marks one of life's most important and intimate moments, ensuring the success of such an important event is always a priority. Couples always want their wedding to be perfect and special, something that gives joy and pleasure to those in attendance.
---
---
The most successful events are always the ones that leave a long-lasting impression, a unique experience and a feeling of joy when you remember it.
When one first contacts La Calla Events, the Amalfi Coast's premier wedding and special event specialists, a wedding couple will have found their dream come true. Marianna and Laura founded La Calla in 1999 and the business has grown into a widely known sophisticated, stylish and elegant wedding and event planning business.
La Calla has been featured in many publications and online wedding sites such as Vogue, Martha Stewart Weddings, Town and Country, Flyawaybride.com and others all listed our their website www.lacalla.com
La Calla is specialized is specialized in arranging weddings and other events in the Amalfi Coast. Laura and Marianna will help you plan for the smallest groups of just two or a large wedding with many events and guide each client with their own personal touch to choose the right venue.
---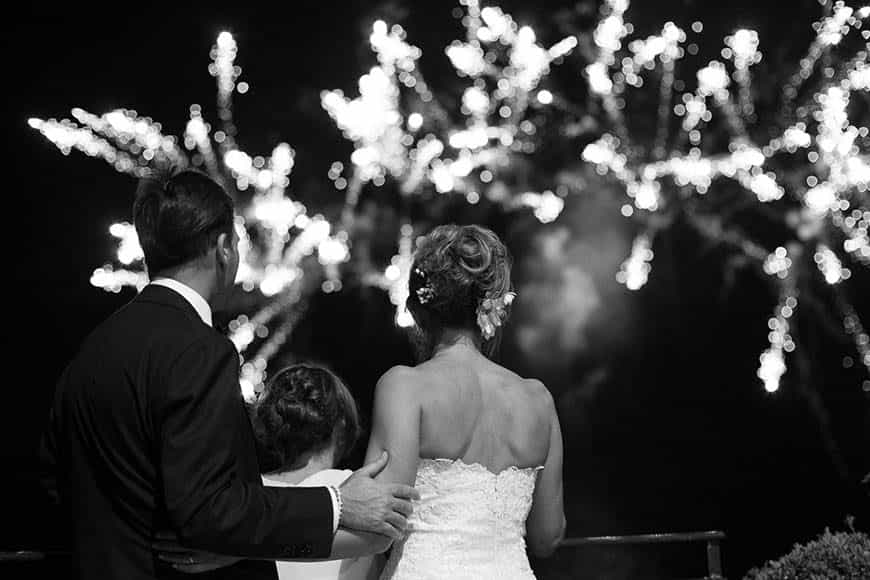 ---
Ravello, Positano, Amalfi, Sorrento and all the small towns in between on the coast are filled with amazing memories to create. Choose from the lemon gardens in the hills of Ravello overlooking the sea to the small fishing villages on the beach - all seen in the pictures of years gone by. Guided by La Calla you are in the right hands.
We will provide you full assistance in planning all the services, here is a short list of services La Calla can plan for:- Personal Wedding Planner to assist with all the planning of the wedding from beginning to end with continuous and unlimited e-mail correspondence;
Booking & coordination with all local suppliers
Assistance with legal and religious requirements
Interpreter
Wedding Program/Agenda
Meeting with the Wedding planner upon arrival to go through the last details
A coordinator who will be present during the wedding and any other event La Calla is planning for
Floral decorations
Music entertainment
Photo and video services
Make-up and hairdressers for the Bride and the Bridal party
Bridal cars (limo, vintage, convertible cars and others..)
Guest transportation
Horse Carriage
Boat trip
Daily excursions to Capri, Sorrento, Pompei, Ercolano and so on
Wedding favors
Welcome bags
Rehearsal dinners
Pizza parties
Farewell Brunches
Fireworks
Candles and luminaries
Sparklers
Spa treatments
Cooking classes and wine tastings
....and many others
Contact
Piazza Cantilena, 4, Minori, 84010 Salerno
Sorrento, Amalfi Coast
Italy
Reviews

Jane
A Fabulous Day!
We got married in May in Ravello and had the most fabulous day. Thought I would share our experiences in the hope it will help others make up their mind to have as fabulous a day as we did in Ravello! La Calla & the Ceremony: We did get La Calla who are wedding planners to organise our legal and religious paperwork for us. This is a must given the language barrier and the importance of having it all correctly organised and the marriage legally recorded. Marianna & Laura in La Calla were excellent. They were very helpful in letting us know exactly what we needed to do and kept us completely informed throughout of receipt of required paperwork etc. We met Marianna in Ravello this year and she was extremely helpful and lovely.
November 2017
Dear Jane Thanks so much for your words! It was a pleasure to help you on your wedding day. Cheers Laura and Marianna
Did you find this review helpful?
0
0