Luxwedding Iceland
---
About
Luxwedding specializes in luxury and adventure weddings in Iceland. We understand this is the event of your life and a celebration of your love story, and we want to make it perfect for you.
We know the best suppliers in this field in Iceland and are happy to work with them to serve your needs and expectations. Luxwedding is a member of the Icelandic Tourist Board which gives us full permission to plan every single detail of your event or wedding in Iceland. For full wedding planning and honeymoon, we can also take care of everything from your accommodation to transport and activities.
---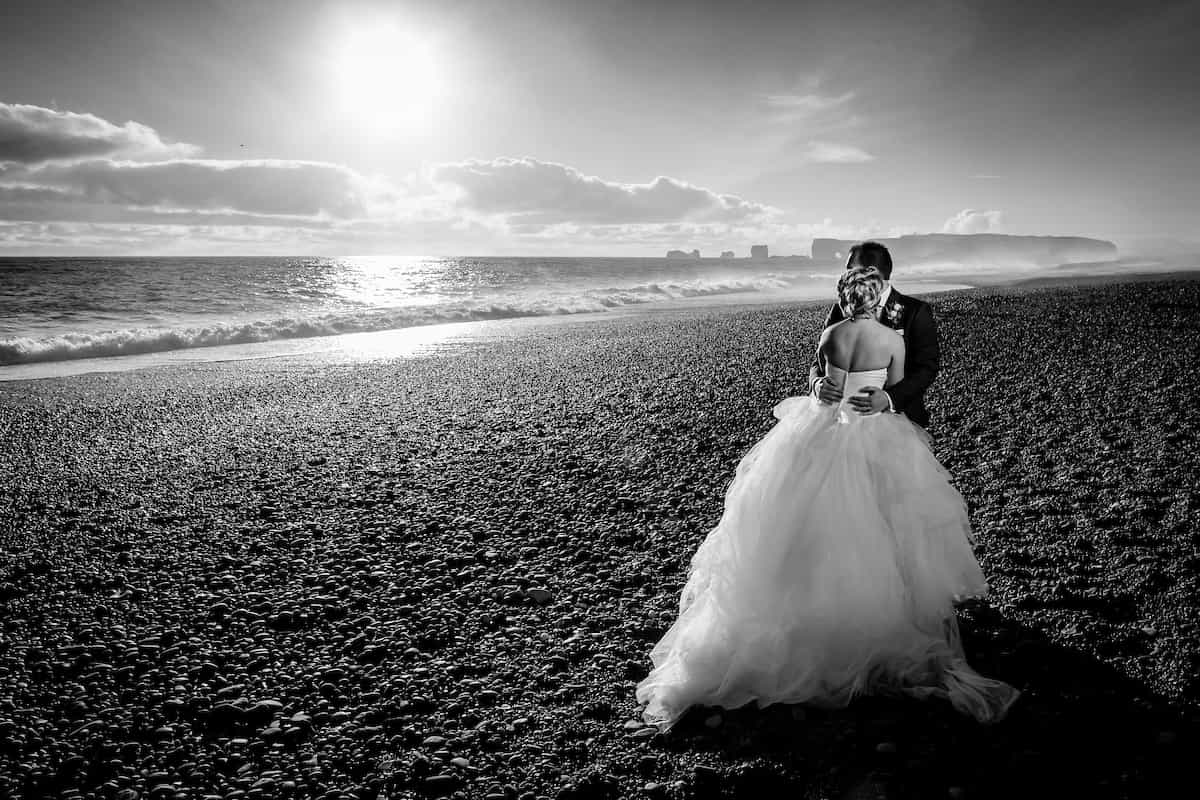 ---
Our most important thing is to provide a first class and friendly service, and therefore we are there for you throughout the whole planning process. Listening and working closely with you gives us the opportunity to get to know you and create your special wedding day, just as you have dreamed.
Full wedding planning – This service covers all aspects of organizing your event. Wedding planning means finding the perfect location, sourcing the suppliers and creating the design to ensure everything runs smoothly on the day. You have the support of a professional planner throughout the process, and all aspects are taken care of on the day to ensure you are stress-free.
---
---
Wedding day co-ordination – Wedding details will be transferred to us 6 weeks prior to the event, enabling us to make contact and coordinate with your suppliers. We will then ensure everything runs smoothly on the day.
Partial planning – This service is for clients who may wish to plan their wedding partly themselves, but get support and professional advice on certain aspects.
Special events – We are happy to help you plan other events in Iceland such as engagements, honeymoon and anniversaries.
---
Additional Information
Reviews

Mike and Allison
UK
Amazing
We had an amazing wedding in Iceland last August. Vigdis made it all possible, she would literally climb a mountain to source for the best location for your ceremony. Thank you, Vigdis for making our day so special and memorable.
April 2018
Did you find this review helpful?
1
0

Jon and Kelly
United Kingdom
Extremely confident
When my fiance and I decided to forego the typical wedding and travel from Toronto, Canada to Iceland for our big day, we didn't know where to start. We were looking for an easy and stress-free experience that captured our love for travel and adventure with the natural beauty of Iceland. Vigdis was an essential part of making sure our wish for easy and intimate nuptials became a reality. She covered everything from paperwork to the locations, to the officiant and the cuisine and was in constant communication with me in advance of the day, making me feel extremely confident before the big day. She showed up so prepared, having thought of everything. Thank you for your helpful advice, excellent organizational skills, constant availability and warm energy. We honestly couldn't have asked for a more special day.
April 2018
Did you find this review helpful?
1
0