Vertigo Events | Weddings In Croatia
---
About
We believe there are destination weddings, and then there are extraordinary destination weddings!
We pride ourselves in creating bespoke destination weddings in Croatia, catering for a limited number of couples from all over the world. Our 10 years of experience in destination wedding management and careful selection of vendors we represent, will ensure that your celebration is always associated with unforgettable times and happy memories.
While every wedding has a similar structure, we prefer working with no borders. Your wedding can be what you want it to be, regardless of its size.
We will focus on your wishes and create an event that truly reflects your vision, taking away the stress of unknown and hours and days that would go into research if you were to do it alone.
To make sure nothing is left to chance and that quality remains more important than quantity, we only offer full planning support, starting with an idea, ending with a real wedding day.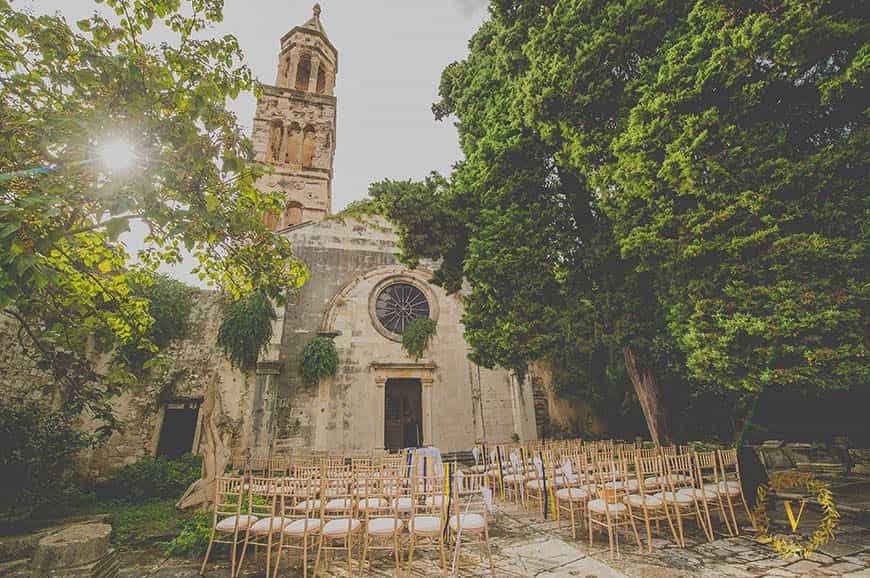 We love what we do and believe it shows plenty on happy faces of our clients and their guests. We'll follow you to the castles, through olive fields, secluded beaches, ancient courtyards. However rustic or modern you want to go, Croatia has all of it. We know the places, the people, their goods and bads and we'll guide you. We're proficient with legal & religious paperwork and we'll process it as smooth as possible on your behalf. Wherever you come from, lets mix the toasts and traditions, and celebrate together!
Reviews

Alex & Nick
UK
Life is simply better together
Life always happens for a reason, we met you by chance and you will forever be in our lives. You enabled us to have the most spectacular week of our lives. Our wedding night was pure magic, no words can express our deep gratitude and thanks. You are truly "one of a kind", so gifted and talented, you inspire us so much. You are a friend we would walk on water for, we will always have your back. We hope to one day have you in either NY or Australia. We look forward to returning to Hvar next year and many more years to come. Our motto for our week was "Life is simply better together", how true is this! Much love from new Mr + Mrs Stone!
September 2016
Did you find this review helpful?
1
0