Znaharchuk Studio
---
About
Znaharchuk studio" is owned by husband and wife with 10 years experience in wedding videography. We based in France, but offering coverage in UK, Italy, Czech Republic, Greece and worldwide.
We dedicate our time and experience to create cinematic, simple and timeless wedding films that emote and touch your heart. Our preferred way of filming is to let things happen naturally. It is our sincere goal to not only create a work of art for you but make the experience of having a wedding film created a fun and pleasant one.
---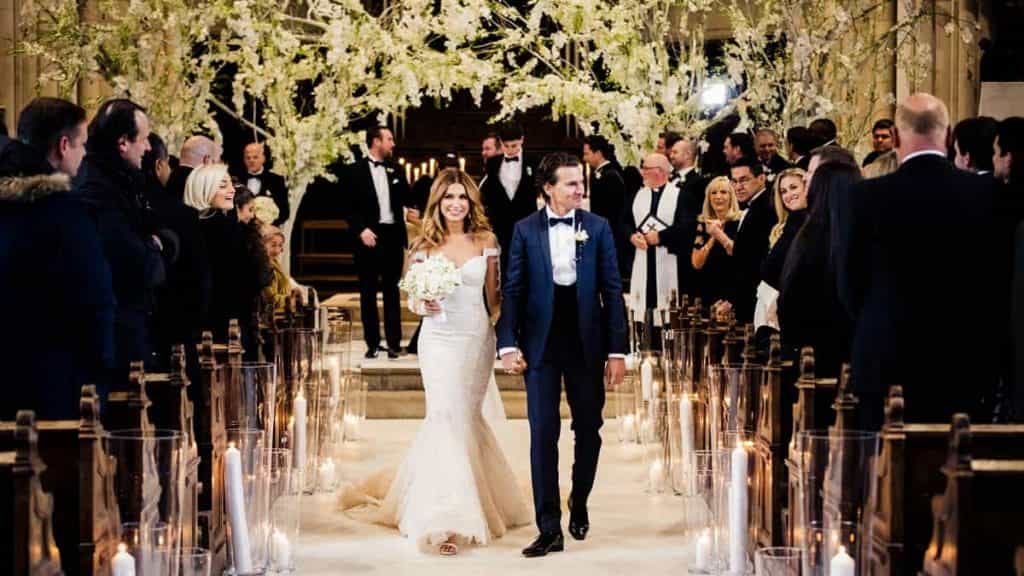 ---
With our talented team of videographers, we can shoot both small projects (an elopement wedding) and gorgeous weddings with a big entertainment program.
We produce films that help define your wedding in colours. Being International Award winning videographers we have filmed wedding projects in more than 27 countries and worked with people of different nations – Asian, American, Russian and European couples. We can find a way to work with any client to create films that you will watch over and over again and share with everyone you know. Always looking for true moments and a new way to unfold the day.
See more on our Youtube Channel and Vimeo Channel
---
Special thanks to Flavio Bandiera, Janis Ratnieks and Anne Bequette for their amazing photos using in our Portfolio.
France Wedding video: Sarah & Chris // Chateau la Caniere
Wedding video in France:
Engagement in Italy, Lake
Scottish wedding video in
Wedding video in France:
Chinese destination weddi
Chateau Mcely wedding: Al
Contact
1 Route de Candé, 49440 Challain-la-Potherie

France
Reviews

Anny
France
Fell in love with our video
We absolutely fell in love with our video! I even have no words to describe how much I appreciate Alex and Kristina for their work. Thank you so much guys for your attention, professionalism in details and your positive vibes during the shooting. You captured both romantic and funny moments of our wedding day and created the breathtaking wedding film. I was crying and laughing all the time when I watched the video. I really don't know how did you do it… but you created a masterpiece for us. I think we should be married ones again as this day was too good to be only one in the life, and for sure you'll be the part of that day!.. XOXOXO... Jorje & Anny
May 2018
Did you find this review helpful?
1
0

Miguel
United Kingdom
Amazing
I was referred to Alex Znaharchuk through my wedding planner for our wedding video, and couldn't be happier for it. Looking through his work I was very impressed with the quality of each video, and how beautifully he captured every couples weddings. Seeing his work I knew immediately we had found our videographer! Alex arranged for a face-to-face meeting via Skype prior to the wedding, to introduce himself, ask me questions on what we wanted in our video, and how we imagined the day to be. He was funny, and very easy to talk to. I already had a feeling I'd already made a new friend as well. On our wedding day, he and our photographer showed up dressed for the occasion and ready to capture us in our getting ready moments. At no point did being filmed feel intrusive, but rather it was fun having Alex behind the camera, making jokes, and lending to the laid back, relaxing atmosphere throughout our entire wedding day. At the end of the day, my husband and I kept talking about how nice our photographer and videographer were and eager to see our video....a few weeks later, we did. We were blown away! Our wedding video looks like something from a fairytale! The music he chose was perfect, every shot was captivating, and the editing was that of someone who is truly talented. I have gotten SO many compliments on our wedding video (and even more of people who said they cried happy tears throughout it hahaha!!) I am so, so happy we had Alex Znaharchuk as our wedding videographer and recommend him highly. If you're looking for quality, beauty, and a fun guy behind the camera, your search has ended. You've found the best!
May 2018
Did you find this review helpful?
2
0

Stacey
United Kingdom
incredibly professional
Alex was our knight in shining armor when our videographer cancelled at the last min. He flew directly from another wedding and despite having no time to prepare for amazing footage. He took the time to ask me what was important before the wedding so that those special individuals would be featured. He was incredibly professional, friendly, and fun. Thank you for saving our wedding memories so perfectly!!
May 2018
Did you find this review helpful?
2
0