Inspired by the true harmony of love, the new De Beers Caress engagement ring has a unique design that delicately embraces the hero solitaire.
The minimalistic and timeless design of the pave curves beautifully, surrounding the center  diamond and reflecting an equilibrium of style and grace.
De Beers Caress Engagement Ring
The Promise aesthetic is unique and contemporary design honouring the timeless traditions of two individuals bound by love. The iconic De Beers Promise ring captures the moment when together when you embark upon life's journey together. The classic setting with a twist is set with either a round brilliant or a princess cut diamond.
De Beers Promise Ring
Honoring nature's most elegant bloom, the new Adonis Rose Collection is enriched with flourishing drama. A wondrous balance of grace and power is epitomized by the soft petals and contrasting protective thorns as the stem grows and the rose itself is lifted towards the light.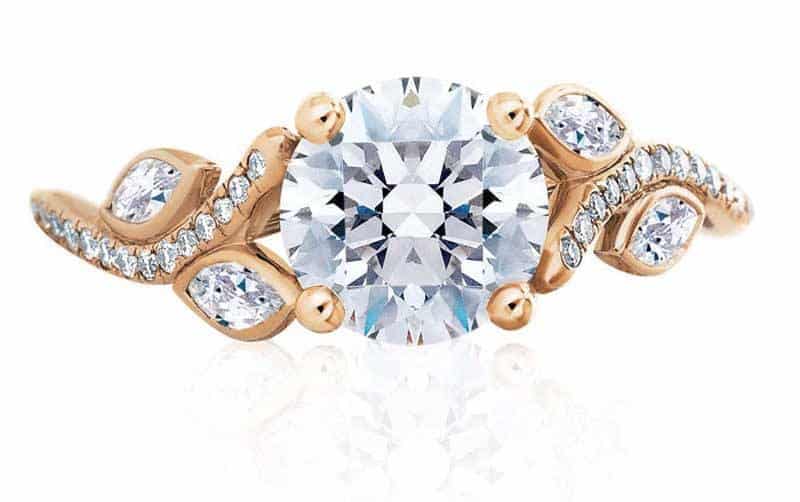 De Beers Adonis Rose Ring