A gorgeously relaxing spa stay
Looking forward to a night on the riverfront, we couldn't wait to check in to the Runnymede on Thames Hotel and Spa. Set in the heart of Surrey, the long driveway winds to a modern building in beautiful surroundings.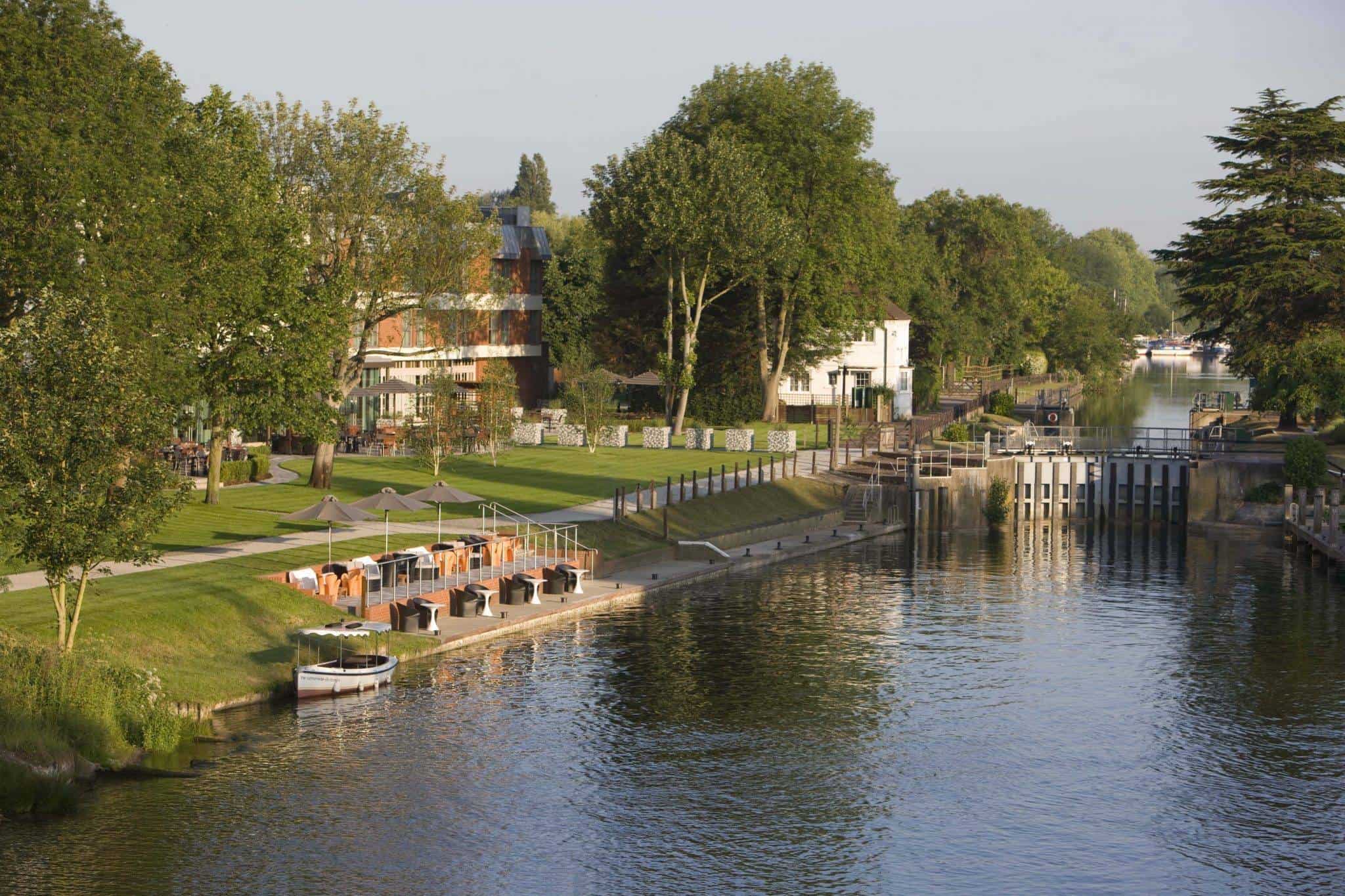 As its name suggests, the hotel sits right on the bank on the River Thames and makes full use of its gorgeous location. With a riverside jetty to relax on, boats for hire and a stylish restaurant with riverside terrace, there's a little piece of the river to enjoy wherever you feel like relaxing. We took a wander along the river, with its ever-changing views and calming, tranquil ambience.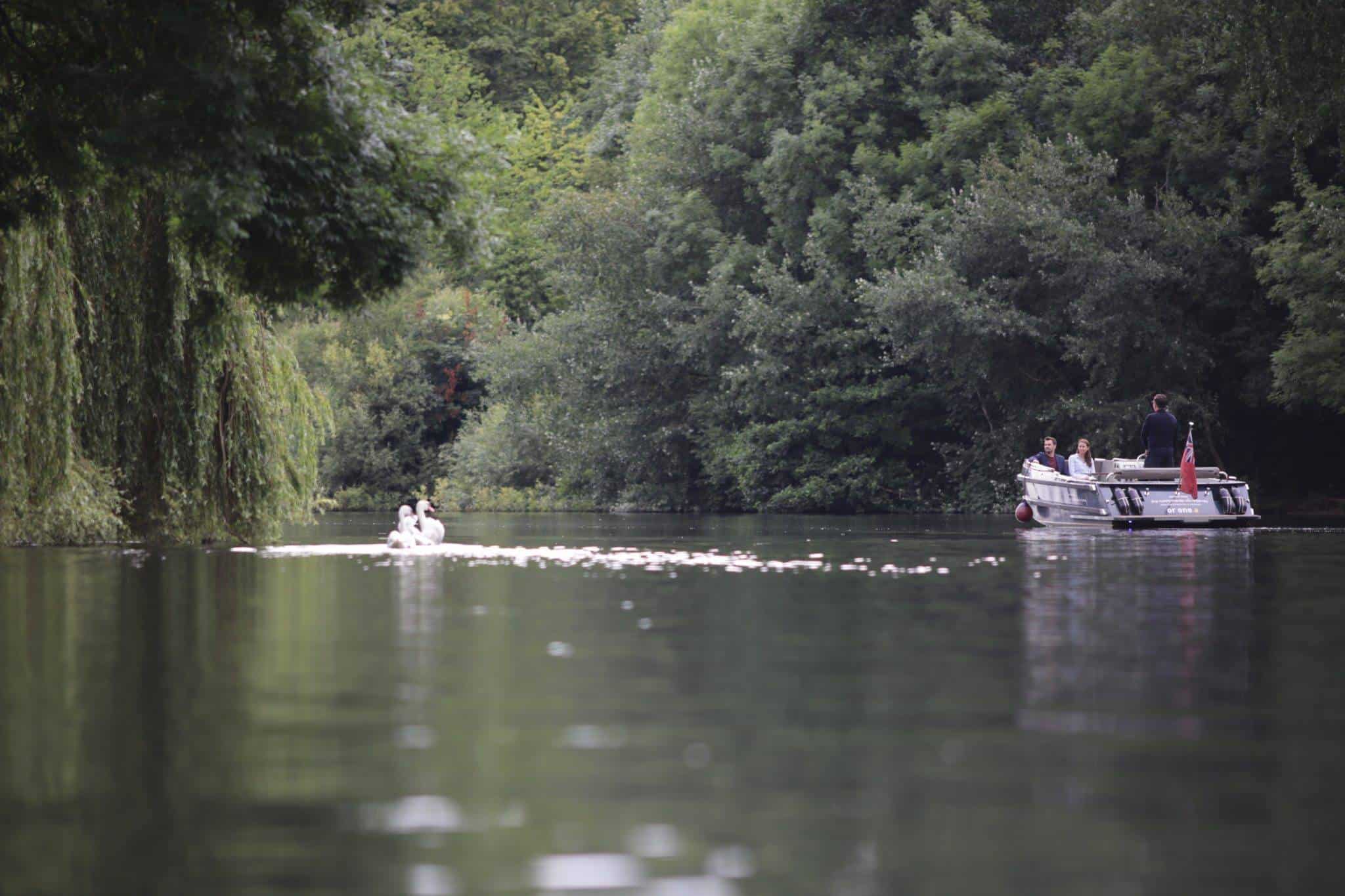 The Hotel
We were warmly welcomed and shown to our room, a lovely, comfortable space with a fabulous river view and clean and light white bathroom. Exploring the hotel, we discovered a huge range of excellent facilities. Two pools, a spa, fitness centre, afternoon tea lounge, two restaurants, outside kids play area and they even host some resident bees who provide the honey for breakfast!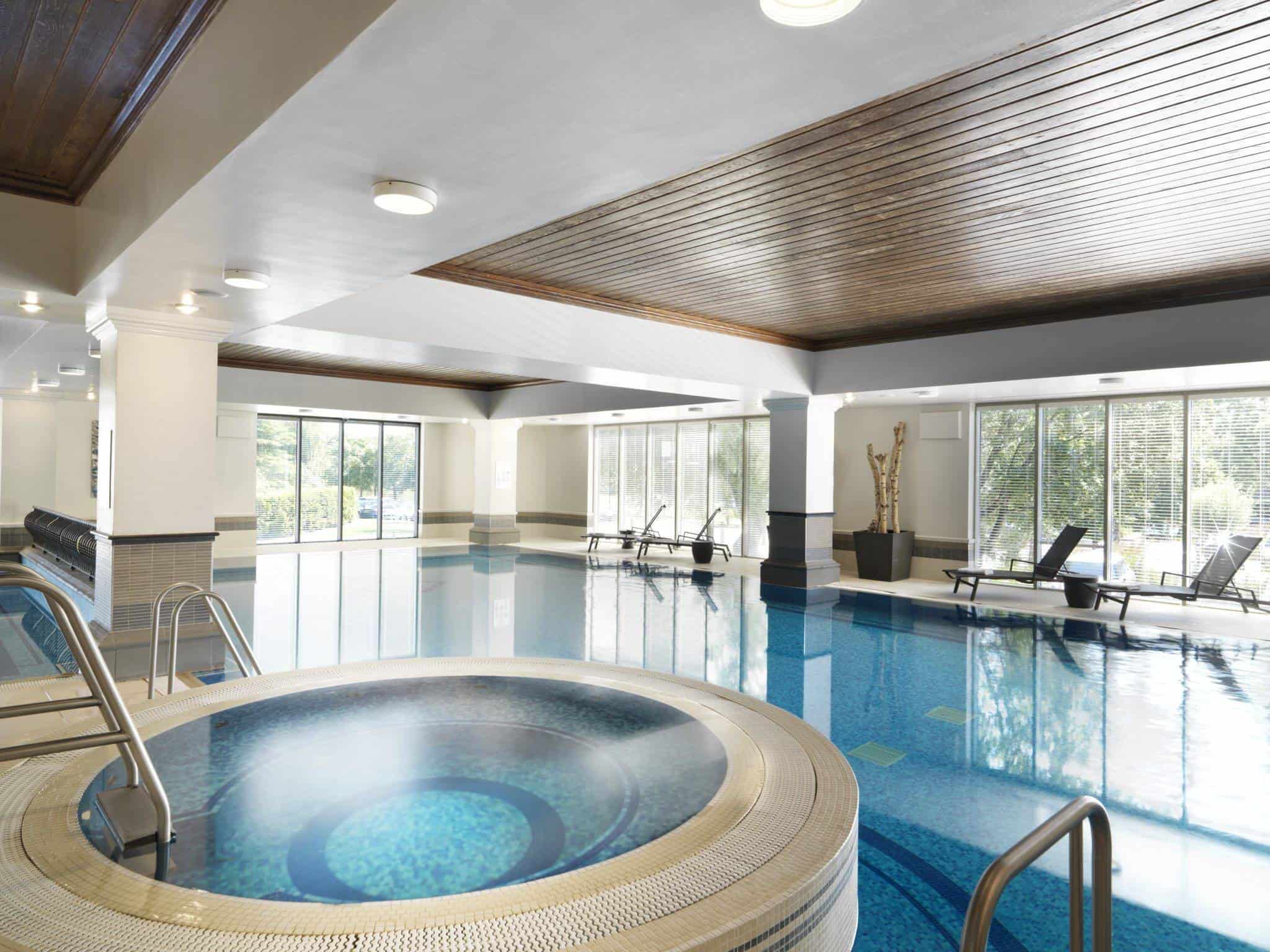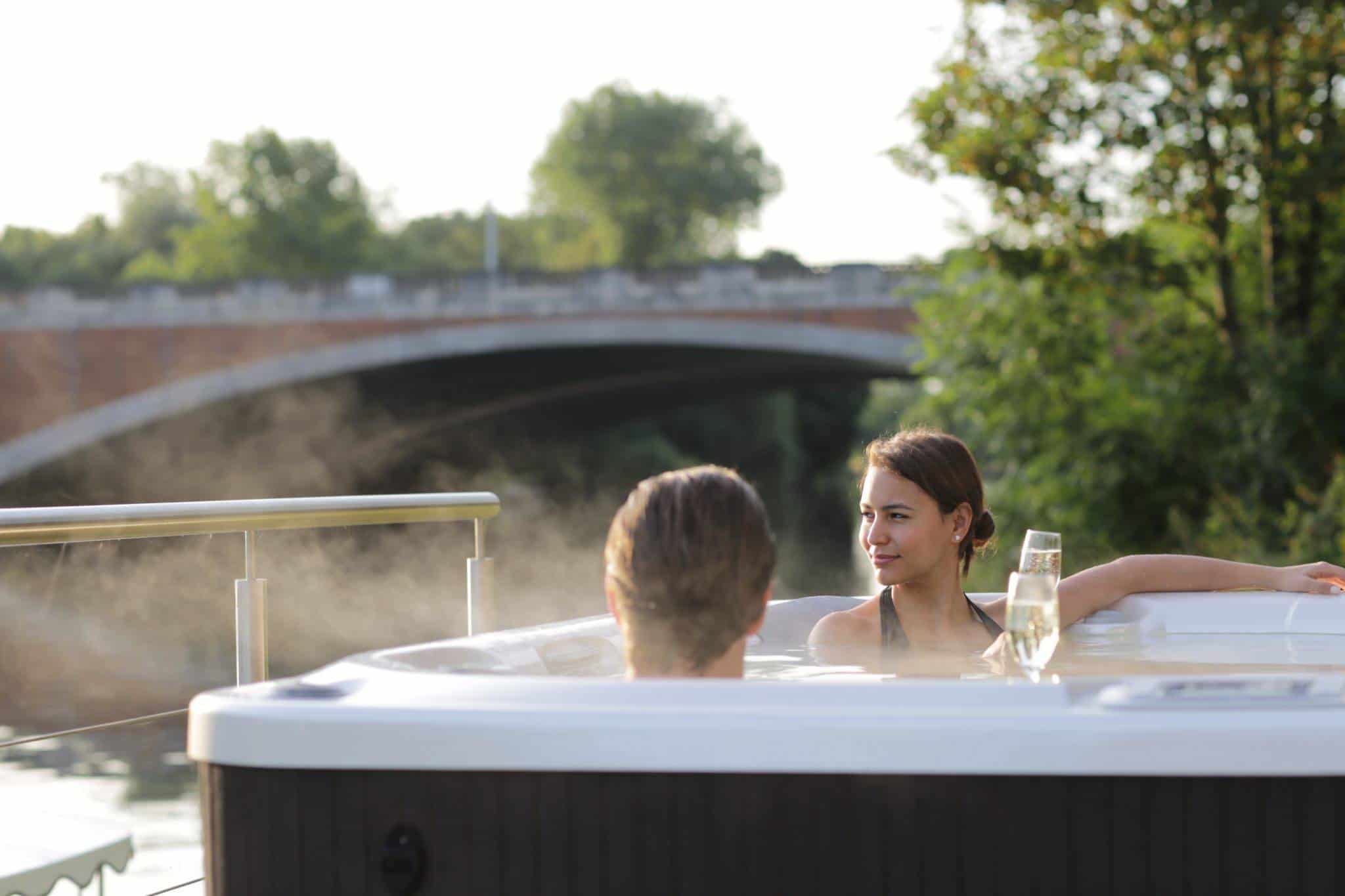 Dining at The Runnymede on Thames
We enjoyed dinner in The Lock restaurant, with homestyle cooking and a lovely riverside terrace. The menu is packed full of fresh and seasonal choices, we found it hard to choose! But we were delighted with our smoked salmon, cajun chicken and a superb creme brûlée.
Breakfast was served at The Leftbank restaurant and we once again enjoyed the lazy river views as we tucked into a really lovely breakfast. Then it was time for the spa!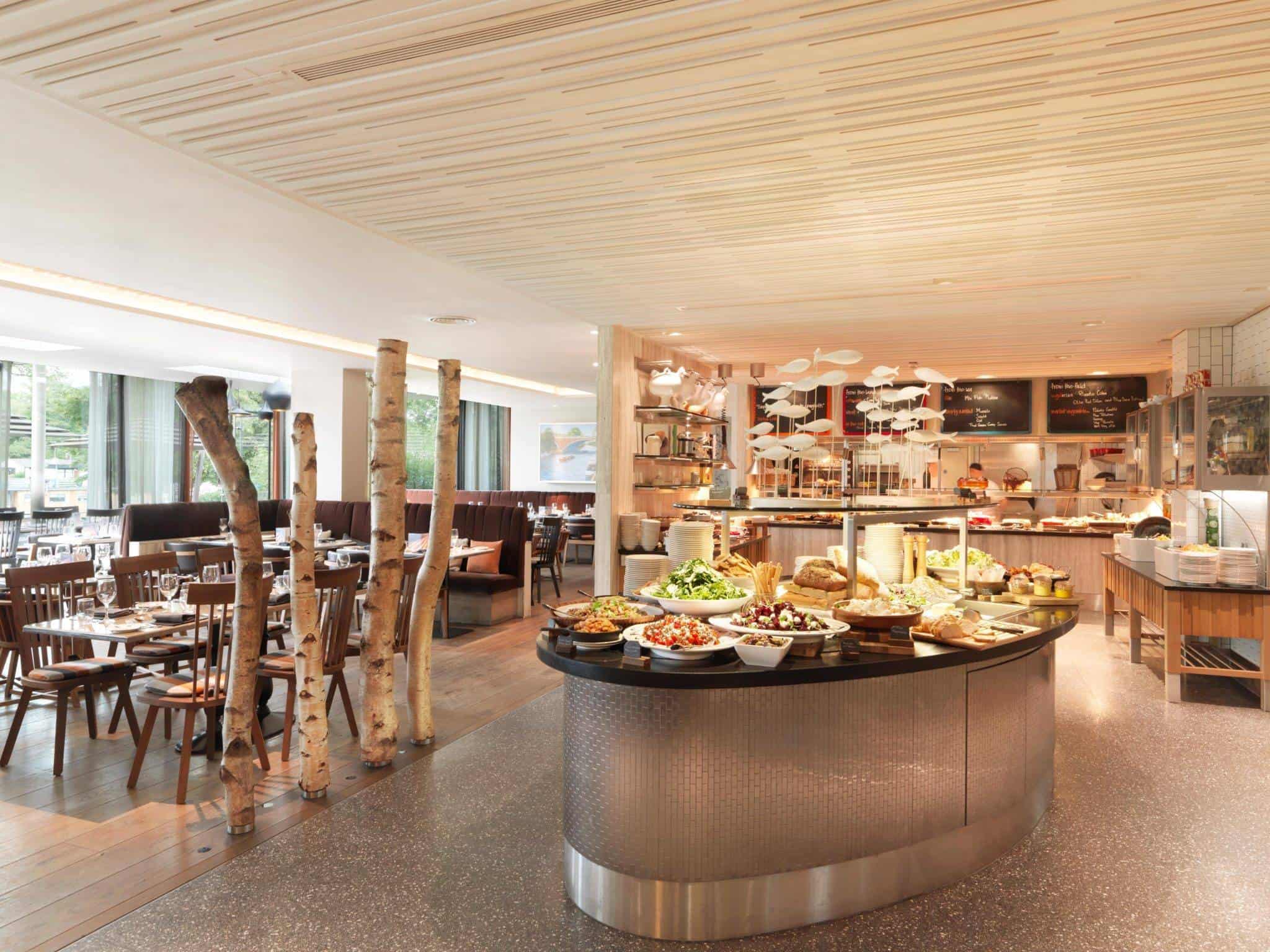 The Spa
The Runnymede on Thames' spa has a really wide range of treatments. From aromatic facials to energy booster wraps, there's definitely something for everyone. My aromatherapy mindful massage was simply heavenly. I chose a woody scented oil, popped on a beaded eye mask and sank back to enjoy the top to toe treatment. Hot stones, crystals and a gorgeous massage made the 90 minutes fly by and I was utterly relaxed amongst the soothing music and candlelight. When it was done, I was met with a refreshing drink and given a gorgeous bag of ESPA products chosen especially to suit me personally.
The spa is open to non-residents as well, and I would highly recommend it for pre-wedding his and hers treatments or an anniversary treat, it really was such a relaxing experience in a fabulous environment.
Weddings at The Runnymede on Thames
We were treated to a tour of the hotel and its wedding facilities. It is a really lovely venue with so much scope and versatility for hosting a variety of wedding sizes.
The hotel has two rooms for weddings, The Grand Union Suite and The Riverside Suite.
The Grand Union Suite
The Grand Union Suite is beautifully elegant and is accessed by its own entrance. It can accommodate up to 140 for a ceremony and 250 for a reception. With gorgeous river views and both indoor and outdoor spaces, there's also plenty of break out rooms which can be used for kids entertainment or a creche.
The Riverside Suite
The Riverside Suite is something a little bit special. With a retractable roof on the adjoining conservatory, you can bring the outside in! Plan a gorgeous outdoor drinks reception without worrying about rain, the roof can simply be rolled back. Also boasting river views through floor to ceiling windows, your indoor ceremony will be bathed in natural light with the river as your backdrop. The suite is smaller, accommodating 70 for a ceremony and up to 100 for a sit-down meal with dancing. With a terrace for receptions and barbecues, there are so many options for this space.
You can also arrive in style – by boat, floating down the Thames to your beautiful day!
The Runnymede has a couple of wedding open days coming up – Sunday 7th January and Saturday 17th February, 11am-4pm, I'd highly recommend popping along to have a look.
It was such a relaxing stay – fantastic spa, lovely food and river views that are constantly changing. It's a fabulous place to pause and regroup, and would certainly be a stunning setting for a beautiful wedding.
The Runnymede on Thames Hotel and Spa is one of our trusted suppliers. See their listing here.