The designer Riki Dalal, launch another collection of especially impressive wedding dresses. In this collection, the international designer presents sexy and light wedding dresses, along with romantic models with touches of vintage, yet still maintain a contemporary chic look.
These days, Dalal releases another collection, this time inspired by Provence. This time, the dresses are especially light and comfortable, but keep the prestigious and romantic feeling with small touches of vintage.
Chiffon dresses decorated with handmade lace, crocheted lace, and a combination of pearl decorations and high and tight skirts flattering the female figure, special tops built from rich laces and more special elements that connect past and present times.
In this collection you can find light and playful dresses alongside more conservative dresses that Dalal managed to design so that they will be modest and yet chic and trendy.
Dalal managed to translate her muse into several element in her new designs.
Among the most prominent models, you can get an impression by the light and playful dresses, one of which includes a luxurious laser-cut lace top with an exposed belly and a flattering skirt with a deep cut along its length.
Another model is a surprising wedding dress with a wide overall underneath and a rich lace top with an open back decorated with luxurious stones that were handmade inlay.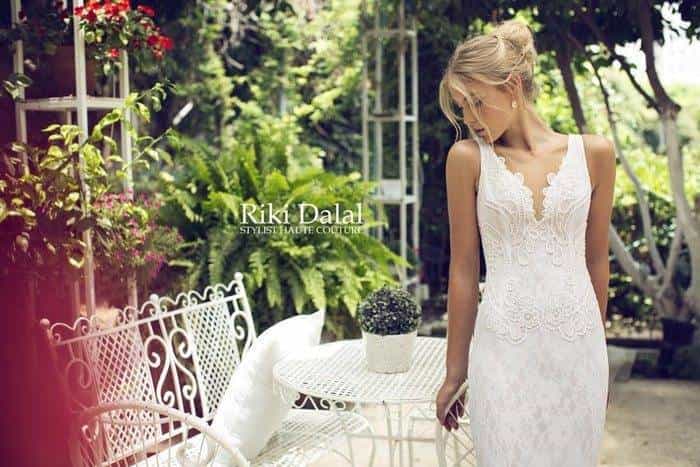 In addition, this year you can find dresses that include long trails with impressive back décolletage, among them you can find a wedding dress in a mermaid figure, with a long 3 meters trail.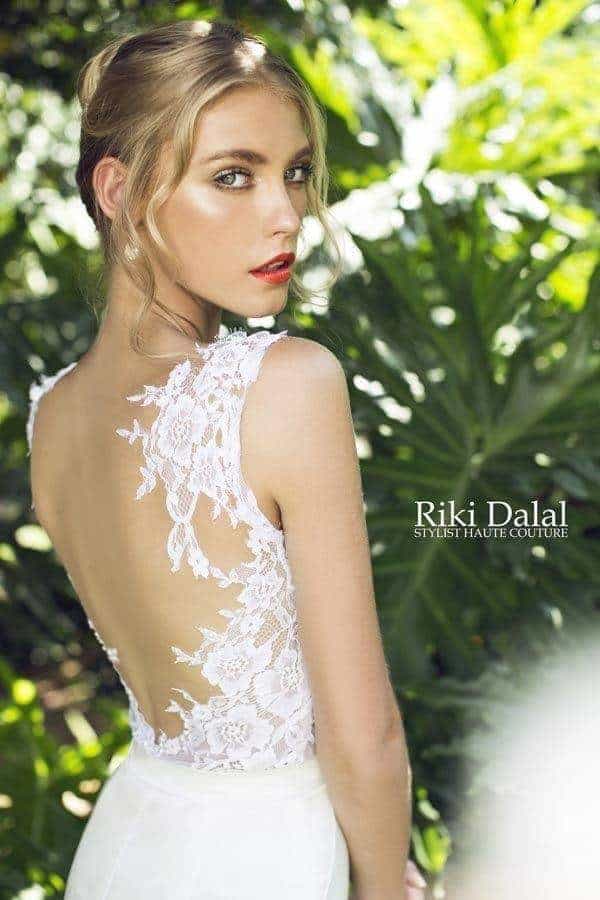 In terms of fabrics, Dalal chose to design this collection with soft, gently caressing materials, combined with rich laces from all over the world. Some of Dalal's fabrics are handmade especially for her in the highest quality with attention to the smallest details.
Among the luxurious lace, the designer Riki Dalal uses chiffon fabrics that give a dimension of height and complete the lightness feeling and the romantic and gentle look. An added value to Riki Dalal's dresses is the work technique that is based on body shapers and leotards that allow creating deep back décolletage.
Dalal engages in wedding and evening dresses designs for 40 years already. "I always loved dealing with fashion. My mother worked as a tailor and since I was a child I loved playing with fabric and scissors, advise my relatives what to wear and how to upgrade the clothing.
At the age of 17 I designed the wedding dress of my best friend, which was my first dress". Ever since, the hobby she loved so much became a profession. Today, her dresses are sold in many exclusive boutiques around the world.