Emma Drew, founder of bespoke luxury cake company Cake Maison looks forward to the year ahead and shares her insight into wedding cake trends set to be popular for 2015 and beyond.
The Personal Touch  
Personalisation is set to be a huge trend for 2015 as couples look to create something truly unique and different for their wedding. With the popularity of Pinterest and social media sites delivering inspiration on a continual basis, creating something totally unique and 'new' for guests is harder then ever before. Encouraging couples to inject their own story and personality into their wedding cake is a great way of achieving this. From cakes decorated with the city skylines of a couples home town, to designs inspired by a family heirloom, basing a cake around such personal elements is a sure fire way of creating a unique design that provides a real talking point for guests. 
It's All About the Taste 
2015 will see couples becoming braver and more experimental with flavours as they are happy to dedicate a little more of their budget to really treating their guests. Rich indulgent flavours such as Caramel Cake with Salted Caramel Buttercream, and Chocolate Orange Cake with Belgium Chocolate Orange Ganache, are some of our most popular choices so far for 2015. Even traditional favourites such as the quintessentially British victoria sponge has been given a luxurious revamp using Madagascan Vanilla Sponge with Vanilla Buttercream and Strawberry and Champagne Jam. Keen to cater for different tastes it is commonplace for our couples to select a number of complementary flavours and serve either as one multi-tiered cake or a number of single tiered cakes to be displayed as a beautiful cake dessert bar – a real focal point for the evenings celebrations.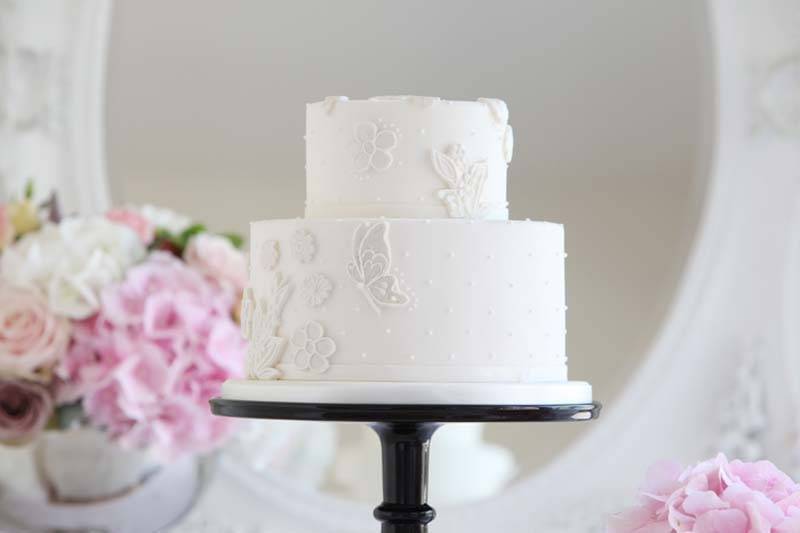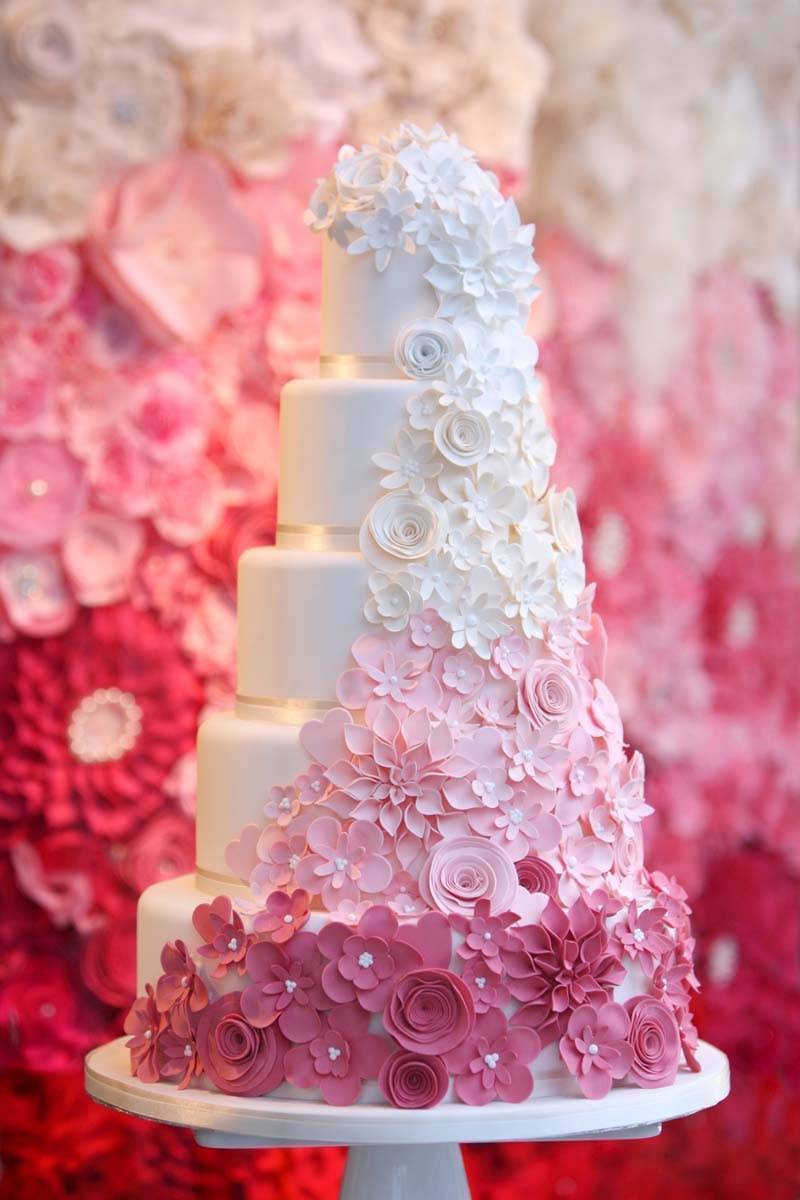 Metallic Daze 
Whilst 2014 saw us all fall in love with gold all over again, copper and bronze hues are set to steal our hearts in 2015. Beautiful when combined with moss, and rustic blooms. Inspired by the popularity of Scandi-chic, the use of metallics adds an instant injection of modern glamour to a colour scheme. The use of gold continues to stay strong with gold leaf and lustre continuing to be a popular choice for luxe brides  – we love this trend when combined with crisp white, blush pink and blousey peonies. 
A Modern Twist on Sugarflowers 
Adorning cakes with flowers- both real and sugar crafted, doesn't show any signs of falling out of favour, however the style of sugar crafting is changing. Couples are still really in to the romantic 3D flowers with many now opting for a laser cut effect. In sharp contrast to the naked cake, our 2015 brides are currently inundating us with orders for cakes adorned from top to bottom with sugarflowers – particularly popular in an ombre effect incorporating tones of blush pink and peach as well as pops of hot pink. We love this trend as it creates a truly wow factor centrepiece to your wedding day celebrations and allows us to get creative providing a modern twist on traditional sugar crafting.
Cakemaison.co.uk
Photography Credits:
Danni Beach Photography
Eliza Claire Photography