Kaleidos Wedding
---
About
Who am I? Discovering new faces, places and sensations makes me the curious, the dreamer and the visual storyteller that I am. My name is Alice and I'm Videographer and Destination Wedding photographer with authentic, natural and emotional style.
I have accumulated professional experience as a photojournalist and a video reporter and making documentary stories I had to have the privilege to share and tell a lot of exciting, joyful and suffering lives. Along these past years my photographic and short-movie projects have been published in several international magazines: Planeta Futuro El Pais, New York Times, Washington Post, Open Society Foundations, World Photography Organization blog, Der Spiegel, Dein Spiegel, Foto8, Gioia, Internazionale, Whitness Journal and others.
---
---
I have lived in the Middle East, Milan, Kolkata, London and currently I live and love Spain, Madrid, where I have created Kaleidos Wedding, working especially in Europe between Italy (Sardinia), Spain (Madrid) and UK (London) Kaleidos Wedding.
The philosophy of Kaleidos Wedding can be condensed into two complementary principles. Firstly, a soul inspired by the history of the reportage, in which the photographer tries to capture spontaneous and unrepeatable moments. Secondly, it is inspired by the history of the family portrait photography, where the composition is intentionally planned.
---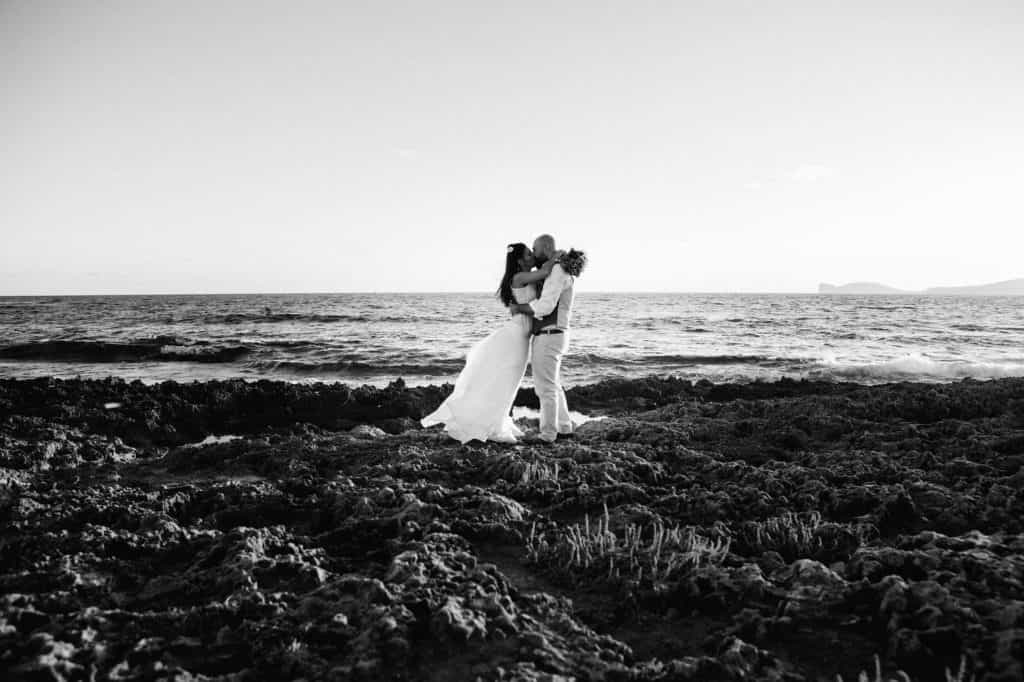 ---
The visual storytelling needs to move between the emotions and the compositional planning. I like to create a cinematographic atmosphere between you, with natural or artificial light, the appropriate dressing and the best location. The job of the photographer isn't only to tell stories with the camera but also to create and decide with you the general aesthetic of your wedding.
My objective is to tell a story, your story. Careful planning and then photograph the spontaneity of the emotions. I briefly design a scenographic strategy and then try to work with the instant between us and the light, the landscape and the feelings that fill the atmosphere. During the wedding event, I work mainly capturing natural and fresh moments, without forgetting the details, and then living the intimacy moment during the couple session.
I haven't any limits to travel. Because I'm familiar with my homeland, together with my collaborator and friend Francesca, we frequently work as Sardinian Luxury Wedding Photographers in Costa Smeralda, La Maddalena, Alghero, and Cagliari as well. Sardinia is a part of my heart, but it will be an amazing experience to move with you to a countryside wedding in Tuscany or in a real castle in Southern Italy region, Puglia, or in Amalfi, by the shore.
---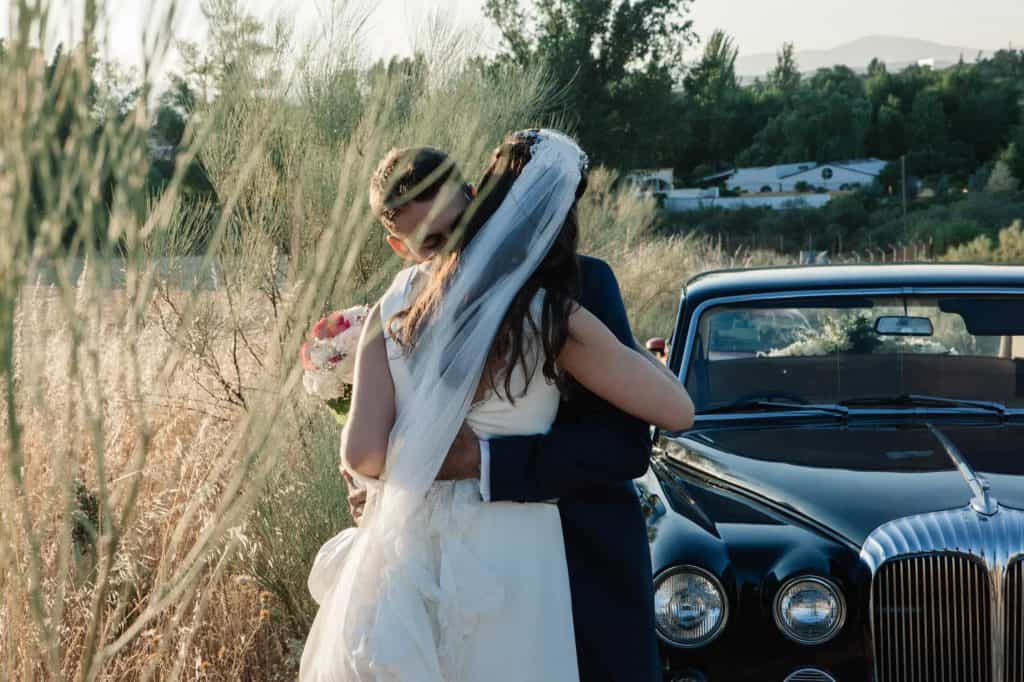 ---
Furthermore, since I live in Madrid, I love to work in every Spanish region: a wedding photographer in Madrid, Barcelona and many other corners of this historical Mediterranean country.
Now you know me. I love to travel worldwide. So, why not travelling with you as Destination Wedding Photographer for a magical luxury wedding in Marrakesh, or a summer and traditional Indonesian luxury wedding in Bali, or a cinematographic wedding in Paris or New York. I use to travel a lot in my life and for me, it is really a creatively priority to work with different landscapes and colours.
Additional locations:
* London, London, England. United Kingdom
* Siena, Tuscany, Italy
* Olbia, Costa Smeralda, Sardinia, Italy
---
Additional Information
Additional Locations
London, England
United Kingdom
Reviews

Gina
NYC,NY
BRILLIANT PHOTOGRAPHER
Alice is a gem. If your in consideration of using Alice as your photographer just choose yes. I had the pleasure of doing both my engagement and wedding shoots with her. My husband and I are so blown away with the way she tells a story in photos with no words. She brings wedding photos to another level! She captures all the small details and all those smiling moments. Alice's eye for photography is brilliant. My husband and I will forever be able to relive the moments of our wedding thru her photography. Best wedding photographer you could choose. Best wedding decision you could make would be having Alice photograph your wedding.
September 2018
Did you find this review helpful?
1
0

Erica
London
Amazing Wedding Photos & Album
I strongly recommend Kaleidos Wedding for your BIG day and for all your special events and celebrations in life! Alice's photography style is able to show feelings and emotions in the most natural way, and that's what you want to remember of your special day: love, fun and happiness! Alice & her team are really professional during the day but also before and after, always dedicated to give the best service to their clients, tailor made to their needs and wishes! The album is well is a MUST, elegant and modern, with Alice's professionalism to create the best layout, design and photo-selection. We absolutely love our!
June 2018
Did you find this review helpful?
1
0